December 29, 2006
It's Electric
--
Julia Roberts
is reportedly
pregnant with her third child. (
God knows what she'll name this one
...)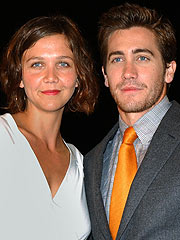 --Jake Gyllenhaal battled hurricanes and tidal waves in The Day After Tomorrow, but on Wednesday he faced a real-life natural disaster: A fire at the California hotel where he was vacationing with his family. Gyllenhaal, 26, and his actress sister Maggie, 29, were among the guests forced to flee Manka's Inverness Lodge in the San Francisco Bay area when the two-story wooden inn caught fire around 2:30 a.m. Wednesday, the Marin Independent Journal reports.
--Madonna, who recites an apology in many different languages on her single Sorry, has added another tongue to her repertoire — Chichewa, which is spoken in Malawi. Madonna and hubby Guy Ritchie have been learning it because their adopted nipper David Banda comes from the African country. The couple are keen to keep him in touch with his roots.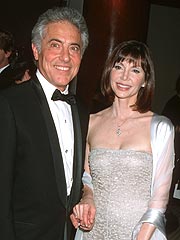 --Dallas star Victoria Principal and her husband, Beverly Hills plastic surgeon Harry Glassman, have finalized their divorce, agreeing to split more than $50 million in assets and setting aside a pre-nuptial agreement that had been an issue in the case.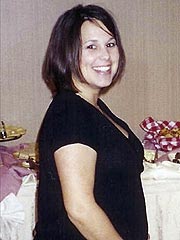 --Just after the four-year anniversary of Laci Peterson's disappearance, a married couple has agreed to buy the house she shared with Scott Peterson – and where police believe he killed her and their unborn son at Christmastime 2002.

--There is a biopic of James Brown in the works. Usher was a favorite for the lead based on his singing and dancing in "Chicago." Fergie of the Black-Eyed Peas wants to play one of Brown's wives. Yesterday, Variety reported that Spike Lee has signed on to direct the movie about Brown's life, which was optioned by Brian Grazer of Imagine Films and Paramount. Grazer, who'd spent a lot of time with Brown recently, said, "It's somehow not surprising that he died on Christmas Day. He was the ultimate showman, all the way to the end."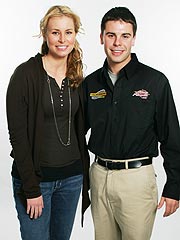 --Supermodel Niki Taylor has married NASCAR driver Burney Lamar after a four-month engagement.

--Hilary Swank's derriere looks good in a backless gown strolling red carpets, but she apparently isn't expert at shaking it on the dance floor. While making "Freedom Writers," which opens Jan. 5, cast and crew were shocked when Swank admitted she didn't know how to do the Electric Slide. Hip-hop stars Common and Will.i.am cmhere2- who cut the single for the movie - were called upon to help the two-time Oscar winner master the moves. Swank never got the dance down, but she does manage to shake it on MTV (for a special promoting the film) and proudly proclaims, "I do have a booty!" (Um, IIIII don't know how to do the electric slide either! It doesn't look too difficult to pick up, but I wasn't exactly "in" to line dancing!)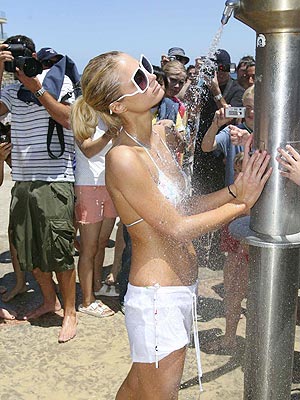 --Paris Hilton caused a sensation on Sydney's Bondi Beach on Tuesday when she swam and sunbathed in a white bikini, talked on her cellphone and hosed herself down as she made her exit with her busty brunette pal, Kim Kardashian. Hilton is Down Under because she's being paid a reported $1 million to host a New Year's Eve party for a new beer, Bondi Blonde. Among her duties is helping select one of 40 Aussie beach babes as the face of the new brew. The slogan for the beer - which takes its name from the surfing mecca where Post columnist Steve Dun leavy grew up - is, "at last, a natural Blonde in Bondi!"

Posted by: Lawrenkm at 06:46 AM | No Comments | Add Comment
Post contains 586 words, total size 5 kb.
December 25, 2006
Merry, Merry
I wish you and yours a very happy holiday.
XOXO,
Lawren
(P.S. There will be less "rockin'" around the Christmas tree this year as the 'Godfather of Soul' singer James Brown has died).
Posted by: Lawrenkm at 09:58 AM | Comments (56) | Add Comment
Post contains 37 words, total size 1 kb.
December 20, 2006
What's the Buzz?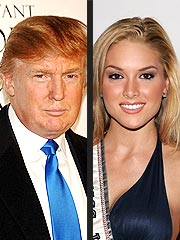 --It's official:
Donald Trump
has not fired Miss USA
Tara Conner
. (
Whahhhh! Did you see that press conference? Give me a break
.)

--Former 'N Sync star Joey Fatone will join the next round of celebrity reality competition Dancing With The Stars. The singer broke the news over the weekend, when he was interviewed by a radio station in Florida. Fatone said producers had previously approached him three times about being on the show, but he declined - until now. He explains his change of heart by saying, "Well, it's kind of popular now! I like doing it because it's challenging." The hit show will return for a fourth season in March 2007.

--Josh and Scarlett are cozy again. (Look at him! Talk about a guy who has way overshot!)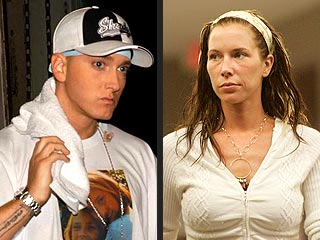 --Eminem and Kimberley Mathers are divorced – again, according to the Detroit Free Press. The couple, who have been married to each other twice, reached an out-of-court settlement during a hearing at Macomb County Circuit Court on Tuesday. The pair agreed to share custody of their daughter, Hailie Jade Scott, who turns 11 on Christmas Day, the newspaper reports.
--John Mayer initially refused to allow his song "Your Body Is A Wonderland" to be used on the US version of hit comedy The Office, but changed his mind after producers explained the hilarious scene. The song was featured on the show last week during a scene in which Steve Carell's character Michael Scott butchers the song while singing karaoke. Mayer calls The Office "one of my favorite shows on television" and writes on his website, "I initially turned the request down, but after thinking about it (and hearing the details on the incredibly funny sounding scene from producer BJ Novak), I decided to go for it." He adds, "Now, I'm not making apologies for my work, but it's safe to say I don't get asked to use 'Wonderland' for strongman competitions and documentaries about aircraft carriers. I get asked so people can goof on it." (If you didn't see it, it was hilarious!)
--Sharon Stone and Christian Slater have confirmed rumors they're dating and now plan to spend Christmas together. The starry couple, who co-star in new movie Bobby, sparked romance rumors when they attended a string of events together, but refused to confirm their relationship. But now 48-year-old Stone and her 37-year-old beau aren't hiding their affections for each other - they recently attended a party for fashion label Dolce & Gabbana at the Chateau Marmont Hotel in Los Angeles arm-in-arm and made sure everyone knew they were a couple.

--Listen up, ladies - Joan Rivers has a message for you. In an attempt to get Barnard alumnae to start sending in cash to her alma mater, Rivers wrote a letter expressing her support for "women who have a sense of confidence and self-worth." She asked, "Where have all the smart girls gone?" and told her fellow Barnard women, "That is a hard question to answer in an age where Jessica Simpson and Paris Hilton pass as intellectuals." Rivers' solution? "Go through your husband's wallet, and give everything in it."
--Newly-single pop star Britney Spears has purchased a new home in Beverly Hills for $7.2 million. The five-bedroom Mediterranean-style villa is located in the exclusive gated community of Summit Circle and includes a swimming pool, library, media room, and maid's quarters. Celebrity real estate agent Barbara Corcoran says, "Britney's new house is a perfect party pad. It's on the best street in the Summit Circle gated community, on a quiet cul-de-sac and it needs absolutely no work." Spears has already moved out of the Malibu, California home she shared with estranged husband Kevin Federline and is keen to move into her new property as soon as possible.

--Fat Joe bought himself an early Christmas present that would make Santa blush - dozens of gyrating strippers. The rotund rapper and his Terror Squad posse barreled into Sin City, the famed mammary mecca near Yankee Stadium, on three consecutive nights last week, dropping $20,000 on booze and lap dances, reports complex.com. In addition to hand-picking his favorite girls, the rapper tossed wads of $1 bills into the air to literally shower the dancers with money.

--Mel Gibson calls DUI scandal a "gift" to himself. (Mmmmkay...)
--What are Neve and Selma thinking? I bet Ken Paves did it.

Posted by: Lawrenkm at 06:52 AM | Comments (6) | Add Comment
Post contains 731 words, total size 6 kb.
December 19, 2006
Don't Sue Me!
--I
love
Dwight
.
--Joe Barbera, who with Bill Hanna created such classic cartoon characters as Yogi Bear, the Flintstones, Scooby-Doo and Tom & Jerry, died Monday at the age of 95, the Associated Press reports. Barbera died of natural causes at his home with wife Sheila at his side, a Warner Bros. spokesman tells AP. As the animation team Hanna-Barbera, he and his partner produced a slew of animated TV classics – including The Flintstones, The Jetsons, Scooby-Doo, Yogi Bear, Huckleberry Hound and Friends, Space Ghost, and many others.

--Tennis legend Chris Evert didn't waste much time finding a new doubles partner. Just weeks after her divorce was finalized, Evert has tongues wagging in Palm Beach about her new relationship with Aussie golfing legend Greg "The Shark" Norman. The two, who are both 51 and live in Florida, have been seen together. Norman told reporters last month, "We're very, very close friends, and we'll leave it at that. OK?"
--Celebrity blogger Perez Hilton has been hit with a $7.6 million copyright infringement lawsuit by a Los Angeles photo agency. Bosses at X17 claim Hilton, real name Mario Lavandeira, used 51 photographs without permission, payment or credit, including images of a pregnant Katie Holmes and Britney Spears partying. X17 co-owner Brandy Navarre says, "We've had trouble with a lot of bloggers. But he's the biggest, and the most arrogant and pigheaded about it, frankly. He is stealing our images and costing us money every day." However, Lavandeira claims he has done nothing illegal, insisting, "I am going to vigorously defend myself. I am willing to step up to the plate and fight for my rights and fight for the rights of all bloggers." (Um...should I be nervous?)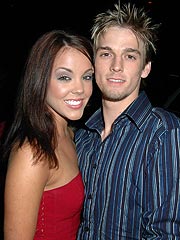 --Aaron Carter is no stranger to falling in love fast. After an impromptu marriage proposal in September to Kari Ann Peniche, his girlfriend of just a few days (they called it off six days later), the House of Carters star has been swept off his feet again. Carter, who turned 19 on Dec. 7, celebrated his birthday Friday night at Shag in Hollywood with his twin sister, Angel. And on his arm was 18-year-old Kaci Brown, a singer who opened for the Backstreet Boys during their 2005 summer tour. (Who?)
--Martha Stewart gets dirty, and spills the beans on her $1,200 vibrator.

--A jilted New Jersey husband has officially accused New England Patriot coach Bill Belichick of sleeping with his estranged wife. Months ago, Vincent Shenocca accused the gridiron genius of having a "relationship" with his attractive blond wife, Sharon. Now he has amended his divorce complaint in Morris County to include adultery among his many grievances. He claims that Sharon, 42, received FedEx parcels of cash in $30,000 lots from Belichick and that the three-time Super Bowl coach paid for exotic luxury vacations and a Jersey Shore summer house. But Sharon has asked her ex to provide proof she slept with Belichick. (Yeah, those hooded sweatshirts are pretty sexy...
)

--"Sex is sacred." --Paris Hilton.
--Click here for the Best 10 Best 10 Lists.
--Joy Behar, who during a discussion Monday about Time magazine's 'Person of the Year' selection, likened former Defense Secretary Donald Rumsfeld to ... Adolf Hitler. "You have to put, like, a Hitler type [on the cover]," Behar said in response to a question about whether Time's selection of "You" was appropriate. "Like, you put Donald Rumsfeld there, or something," she said. The show's audience — even show diva Rosie O'Donnell — was stunned by the comment, and as many began to jeer, Behar feigned surprise and yelled, "What's wrong with that?"
--As if the outfit itself isn't bad enough...she wore this to her mother's birthday dinner!

Posted by: Lawrenkm at 06:43 AM | Comments (16) | Add Comment
Post contains 622 words, total size 5 kb.
December 18, 2006
Simply Havin'...A Wonderful Christmas Time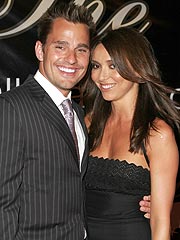 --Former Apprentice winner
Bill Rancic
popped the question
to E! News anchor
Giuliana DePandi
Friday night – and she said yes. "I thought I was dreaming," DePandi tells PEOPLE. "It was the most amazing moment of my entire life. Not only is Bill the love of my life, but he's also my best friend. I couldn't believe my dream guy was asking me to marry him!" (
I had no idea they were dating
!)
--Another Star Trek movie? Enough!

--"The Good Shepherd" had an exemplary story - it was just the casting that wasn't believable. In an interview with Chris Matthews on "Hardball" to air tonight, Matt Damon says his biggest problem with the script is that his character is married to Angelina Jolie - and ignores her because he's obsessed with his job and another woman. Matthews sums it up: "You're married to Angelina Jolie and you've got no time for her, which is kind of hard to believe." (No shit!)
--Hollywood director Oliver Stone shocked the audience at last night's British Comedy Awards in London by joking about the recent murders of five prostitutes. The Suffolk killings, thought to be the work of a serial killer, have dominated British headlines this week and Platoon movie-maker Stone's bad-taste gag was met with horror by the celebrity audience including Sacha Baron Cohen and Charlotte Church. On presenting the Best Comedy Film prize to Wallace And Gromit creator Nick Park, the American quipped, "It's great to be back in England. I feel like Jack The Ripper (prolific 19th century serial killer) days are back. Nothing ever changes here." Realizing the gag had bombed, Stone jeered, "You're a lovely crowd."

--Paris Hilton is the latest Hollywood "star" to incur the wrath of MySpace impersonators. News reports from several "reputable" sources have been reporting that Paris Hilton was using her MySpace blog to defend Britney Spears. In the fake blog, the "heiress" states that Brit is a great mom who is always there for her children, and that Britney's partying is just the normal behavior for a 25-year-old. While these are thoughts that could possibly be in Hilton's head, only Miss Hilton knows for sure. TMZ contacted Paris' rep, Elliot Mintz, who revealed that "Paris did not write it. She does not have a MySpace account."
--When the Hollywood ceremonies for the Golden Globe Awards and the Oscars take place next year, those in attendance will not be given the typical gift baskets. The two awards shows confirmed that in 2007 the extravagant gift baskets, that typically contained everything from electronics to jewelry will no longer be presented to celebrity guests thanks to their controversial nature, the New York Daily News reported. After being hit with a series of legal questions from the Internal Revenue Service, the Academy chose to forgo offering its baskets, valued up to $100,000 each, to help their recipients avoid unwanted tax problems.

--Hard-partying Miss USA Tara Conner was booted out of her ritzy Trump Place apartment and fled the Big Apple to her tiny Kentucky hometown with her reputation in shambles, as reports swirled yesterday that her runner-up had already been tapped to replace her. "She does not live here anymore," said a doorman at the posh Upper West Side property, where the Miss USA winner is given an apartment every year. "She is not allowed any where on Trump property. She is certainly not allowed to come back. I don't think it was her choice, really."

--What a horrible year for Paul McCartney. In addition to his ugly divorce from Heather Mills, the beloved Beatle's 1979 tune "Wonderful Christmas Time" has been named the worst Yule song of all time by pop-culture Web site Retrocrush. "It sounds like some kid with hooks for fingers and Parkinson's disease is slamming on some used Casio that Paul found at a thrift store," says Retrocrush editor Robert Berry. The vocals are "like leftovers from some sort of Special Olympics victory song . . . anyone who's ever had to suffer through this Yuletide abortion should at least get a fat check from Sir Paul as a Christmas gift."

--Bridget Moynahan tried a "Hail Mary pass" last week to save her relationship with former fiancé Tom Brady, but it was too late; the New England Patriots quarterback was over it. Moynahan flew down to Miami on Dec. 10 to host a Baume Mercier party at the Raleigh and to "keep an eye on Tom," said a spy. But Brady was said to be annoyed because while the Patriots were in Miami to play the Dolphins, he was having a good time at the bars with the local women when she arrived. "No one travels with the team, and he had already broken up with her," said one source. The stress on the actress showed - she was "exhausted-looking, and Nicole Richie-thin." It emerged Thursday that the two had broken up two weeks ago.
Posted by: Lawrenkm at 06:42 AM | Comments (2) | Add Comment
Post contains 831 words, total size 6 kb.
December 14, 2006
Paris and Brit Break Up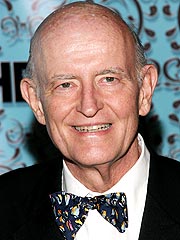 --
Peter Boyle
,
RIP
. (Fun Fact: John Lennon was the best man in his wedding).
--The "Girls Gone Wild" video empire agreed to pay $1.6 million and its founder was sentenced to community service Wednesday for filming drunken, underage girls in the raunchy videos.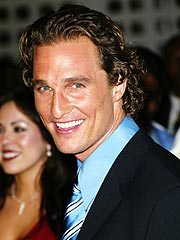 --"He's one of the great new relationships I've found in the last couple years." --Matthew McConaughey on Lance Armstrong.
--Nicole Richie could be on her way to jail if she's found guilty of driving under the influence following her arrest on Monday - because she already has a previous DUI conviction. The socialite admitted to highway patrol officers she had taken Vicodin and smoked marijuana before driving the wrong way on a Burbank, California freeway, and that confession could land her behind bars.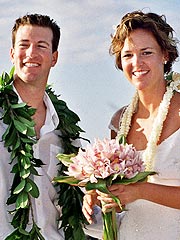 --The three-time major winner, Lindsay Davenport, 30, and her investment-banker husband, Jonathan Leach, are expecting their first child come early summer, according to a statement from her agent to the Associated Press.
--The year in review--Jib Jab style. Click here to view. (As usual, Jib Jab doesn't disappoint).

--Lacey Chabert does Maxim. (I wonder if she would call the experience "fetch." Ha).
-- The $9.75 million Broadway musical High Fidelity will close on Sunday just one month after opening previews were staged and ten days after its official premiere.
--K-Fed is prepared to write a steamy, scandal-filled book about Britney that could include shocking details about wild drinking, alleged drug use, her sexual attraction towards other women — as well as her supposed belief in time-travel, according to the new issue of Star. However, the aspiring rapper may not write the book if he gets what he wants in a divorce settlement from his famous wife. "Kevin is either hoping a publisher will pay him big money for the book," a source told the tab, "or that Britney will cough up more cash than what's in their prenup [an estimated $360,000 in spousal support plus $7 million from the sale of their Malibu, Calif., home] to keep him from spilling the beans." Federline wants sole custody of their two children as well as a settlement of at least $20 million, reports Star, and is alleging that he can "prove that Britney is an unfit mother" by revealing her partying ways both while she was pregnant and when their babies were born.

--A lot of people were scratching their heads when they saw Jennifer Lopez and Jim Carrey among the guests at Tom Cruise's wedding to Katie Holmes last month in Italy, wondering what the possible connection could be. Some assumed it was the super-agency CAA, which reps both Cruise and Carrey and used to handle J.Lo. But insiders say the mystery link among the superstars is actually the Church of Scientology.

--The friendship between Britney Spears and Paris Hilton was short, sweet and photogenic. But now, it seems, it's over. A source close to Spears explains why the pop tart, who lost her undies last week, has not been seen with her "new best friend" Hilton since she posted an apology to her fans on her Web site, noting, "Thank God for Victoria's Secret underwear!" The source said, "Britney has been told by her people that if she ever wants a comeback, she has to stay far away from Paris and start acting like an adult."

--Canadian super couple Ryan Gosling and Rachel McAdams are reportedly engaged.
Posted by: Lawrenkm at 06:51 AM | Comments (3) | Add Comment
Post contains 556 words, total size 5 kb.
December 12, 2006
Nicole's DUI? LOL! Brit's New Man? TOMG!
--
Nicole Richie
was arrested
on charges of driving under the influence early Monday morning. She was booked in Glendale and "was cooperative," said agent John Balian of the local police force, adding that her booking sheet showed she is 5'1" and
85 lbs
. Her bail was posted at $15,000 and she was released at 7 a.m. (Hell, at 85 pounds, she probably only had a glass of wine!)
--I don't have sisters, but I'm guessing this isn't normal.

--WNBA star Lisa Leslie is expecting her first child with husband Michael Lockwood. The center for the Los Angeles Sparks is due in June, the Associated Press reports, and will sit out the 2007 WNBA season. Leslie, 34, and Lockwood, 41, a pilot and former Air Force basketball player, wed in Maui in November 2005.
--Former British royal Sarah Ferguson has been offered the chance to appear on Dancing With The Stars, after publicly announcing her desire to star on the show. The Duchess Of York spends a lot of time in the United States and has become an avid fan of the ABC show, which is inspired by the original BBC program Strictly Come Dancing. Dancing With The Stars producer Conrad Green says, "Fergie will add a touch of class to the proceedings and the fans will be waiting to see if she falls for her dance partner. Everyone loves a royal romance and her presence will bring dazzling ratings. We like having a mixture and we've not had a duchess."

--The musical "Dreamgirls," the Sept. 11 drama "United 93" and the outrageous comedy "Borat: Cultural Learnings of America for Make Benefit Glorious Nation of Kazakhstan" were among the American Film Institute's picks Sunday for the top 10 films of 2006. Also among the AFI's top 10: the ensemble story "Babel," the fashion-world satire "The Devil Wears Prada," the gritty classroom drama "Half Nelson," the animated penguin romp "Happy Feet," the bank-heist thriller "Inside Man," the World War II saga "Letters From Iwo Jima," and the road-trip tale "Little Miss Sunshine."
--Texting blamed for bad English: Educators worry that technology hinders grammar skills. WTF? Ha.

--Britney Spears is stepping out with a new man, and he looks just like Jonathan "J.R." Rotem - a multiplatinum music producer who has worked with Rihanna, 50 Cent, Paris Hilton and, surprisingly, Britney's ex, Kevin Federline. The two were caught on a date in Hollywood after weeks of buzz around Los Angeles that they'd hooked up. They were spotted kissing in public Sunday night and ended up going to see a movie before heading back to Rotem's place.
--As if we needed more proof that Carson Palmer is a tool...

--Rumor has it that Victoria Beckham styled Katie Holmes for an upcoming Harper's Bazaar cover, and during the 300-plus person shoot in Los Angeles, the production team was told not to look either of them in the eye.
--Courtney Love's legal slate was wiped clean in a Los Angeles courtroom on Monday after a judge agreed to terminate the rocker's probation and drop all pending drug charges. The pre-Christmas treat came after the singer proved she had successfully completed her drug rehab programs. The 42-year-old found herself in trouble with the law over several drug cases and an assault charge, but now has put her legal dramas behind her. Love's attorney, Howard Weitzman, says, "All cases were dismissed and the record was expunged before Judge Rand Rubin, who made a point that was really cool. He said, 'You have done more than expected, and many times it doesn't happen that way.' And he said, 'I commend you.' He dismissed all the cases, terminated probation and (is) expunging (her) record." The rocker adds, "I'm so happy and excited. I'm relieved. I feel like a weight has been lifted off my shoulders. I'm happy helping people and helping myself. I just want to put all this stuff behind me. It's all so last year."

--That isn't Beyoncé Knowles onstage shaking her booty - it's Sasha. "I become someone else when I'm onstage. I call that stage persona 'Sasha,' " the "Dreamgirls" star told Parade's Dotson Rader. "I wouldn't like Sasha if I met her off stage." She's "too aggressive, too strong, too sassy, too sexy! I'm not like her in real life at all. I'm not flirtatious and super-confident and fearless like her. What I feel onstage I don't feel anywhere else. It's an out-of-body experience. I created my stage persona . . . so that when I go home, I don't have to think about what it is I do. Sasha isn't me. The people around me know who I really am."
Posted by: Lawrenkm at 06:46 AM | Comments (3) | Add Comment
Post contains 790 words, total size 6 kb.
December 11, 2006
Your Dose of Celebrity Truthiness for Monday
--A new British
report
claims that the driver of
Princess Diana's
car was drunk the night of her fatal crash – and that the U.S. was bugging her phone, the BBC reports. Tests confirm that driver Henri Paul had a blood alcohol level of three times the French legal limit on Aug. 31, 1997, the night he, Diana, 36, and Dodi Fayed, 42, were killed in a Paris tunnel.
--After 12 months of naked partisanship on Capitol Hill, on cable TV and in the blogosphere, the word of the year for 2006 is ... "truthiness." The word — if one can call it that — best summed up 2006, according to an online survey by dictionary publisher Merriam-Webster. "Truthiness" was credited to Comedy Central satirist Stephen Colbert, who defined it as "truth that comes from the gut, not books."

--Elliot Yamin got some new choppers.
--Mariah Carey is threatening legal action against Mary Carey, because the adult entertainer is planning to trademark her similar-sounding stage name. The singer is worried fans might confuse the two performers if Mary Carey's application to trademark her name for audio and video recordings is successful. However, the porn star - real name Mary Cook - insists she's not intimidated by the Grammy Award winner, saying, "It's kind of funny because I'm a porn star and I've been being myself for a long time. I think she's being silly." Cook's lawyer David Beitchman insists the singer stands little chance of winning a court battle over the names. He says, "My first thought was, does Mariah Carey realize what her lawyer is comparing her to and are they seriously concerned? Do they seriously think the fans are going to be confused?"

--Bette Midler has lashed out at Britney Spears and Paris Hilton, calling the pair "wild and woolly sluts." "I've been on the other side to these wild and wooly sluts that we are seeing around our lives these days," Midler, 61, told the entertainment TV show "Extra," alluding to Spears' and Hilton's recent out-on-the town antics. "I've taken the other side … I started my life out as pretty wild, but I have decided after much growing and living that its time that we got nicer!" Referring to the duo's penchant for going without panties, Midler joked: "And I'm wearing underwear…a lot of underwear. In fact, I'm wearing all the underwear that those girls are not wearing, at least two bras and several pairs of panties."
--Click here for sex advice from some of your favorite celebrity gossip bloggers.

--It's my first instinct to beat them up because they're better-looking than I am." --Ashton Kutcher on male runway models.
--Tori Spelling was swamped by Beverly Hills, 90210 fans on Friday, who swarmed her Studio City, California home to buy items from her estate sale. Hordes of fans stared queuing as early as 5.30am for a chance to look through the star's personal items at her highly-publicized garage sale. A handful of news crews, several print reporters, a news helicopter and Spelling's own reality TV crew all showed up to cover the festivities. The star, who is five months pregnant told People, "This is a little weird, but I'm okay." Security guards were hired to control the crowd, who were required to sign release forms before they were allowed to enter the site. Items up for sale ranged from a used Sephora lip gloss for $1, her dog Mimi La Rue's shampoo for $20, a used pair of Marc Jacobs designer round-toe shoes for $125 and a pair of white aged Grecian urns for $7,500. Spelling sent a note to neighbors apologizing for any inconvenience, explaining she obtained the required permits and that it would take place Friday, Saturday and Sunday. The actress said she wanted to clean house as she enters a new phase in her life adding, "I had to break away from the past and be ready to start anew."

--Elvis Costello and his Canadian wife Diana Krall are the parents of twin boys. The new arrivals are named Dexter Henry Lorcan and Frank Harlan.

--The parents of the men Paris and Nicky Hilton are dating think they are "lowbrow" and "tacky."
Posted by: Lawrenkm at 06:47 AM | No Comments | Add Comment
Post contains 713 words, total size 5 kb.
December 06, 2006
You Say Charles, I Say Gnarls...
--
Vaughniston
is
no more
.
--The iconic black dress Audrey Hepburn wore in the 1961 movie Breakfast At Tiffany's fetched $800,000 at auction in London yesterday. The lot was only expected to fetch $135,000, with all proceeds from the sale donated to the City Of Joy Aid, which helps Indians living in poverty. The film and entertainment sale, a fundraiser at Christie's auction house, featured 277 lots, including the Christmas jumper worn by Colin Firth in Bridget Jones's Diary and a selection of decommissioned guns used by James Bond. Bidding is currently ongoing on these items and Star Wars props, including a design for Obi Wan Kenobi's costume and a test mask C3-PO. (Here's to hoping I find that dress under my tree this year...)

--Is Rosie leaving The View and joining Nip/Tuck for a whole season?
--An American Airlines flight was brought to an unexpected stop Monday due to an excess of gas … and not the kind used for fuel. A woman on board a flight bound for Dallas/Fort Worth apparently struck several matches in an attempt to hide a flatulent faux pas, reported the Tennessean. The flight was brought in for an emergency landing after passengers reported a burning smell. After investigators began questioning people, the woman admitted to striking the matches while trying to hide her "body odor." She is from the Dallas area and reportedly has a medical condition. (Yeah, it's called Tex-Mexicitis). The flight took off again after the incident, but the woman was not allowed back on board. American Airlines has reportedly banned her for a long time.

--According to the NY Daily News, actor Joe Gannascoli - best known as Vito Spatafore, the gay mobster from The Sopranos - has launched his own line of pool cues. For those of you who don't watch the show, Vito was beaten to death with a pool cue, which his homophobic attackers then shoved into his, um, you know. Gannascoli goes on to explain his bizzare sense of humor: "It's great for 'Sopranos' fans who play billiards…It's going to be called 'A Cue to Die For.' The 'Badda-Breaker.' But I wanted to call it 'The Brown-Tip Special.'" (I bet these will fly off the shelves...)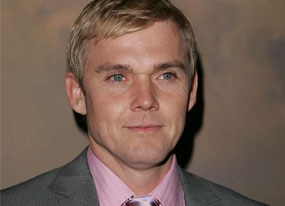 --The folks at 24 announced that NYPD Blue alum Rick Schroder is coming on board for the Emmy-winning series' sixth season. Schroder, 36, plays CTU operative Mike Doyle, Jack's go-to man in the field, when Day 6 begins Sunday, Jan. 14, on Fox in a two-hour season premiere, with the next two hours playing out Jan. 15 as part of a multinight "television event."

--Madonna's hubby, Guy Ritchie, is wishing she would spend less time thinking about adopting another Malawi baby, and more time focusing on mending their ailing relationship. MSNBC.com reports: "She drove the whole adoption process on from start to finish and Guy was left trailing in her slipstream just nodding and going along with things," a source told the U.K. publication, The People. "Guy doesn't want to go through all the media attention again which he hates. Although he loves little David [Banda, the African boy the couple adopted] as his own, he thinks they should be both concentrating on their own relationship at this time, not adding a new one."
--You can always count on mom...

--Andy Dick hasn't learned anything from the Michael Richards incident. According to sources, the hopped-up comedian hopped onstage Saturday at L.A.'s Improv comedy club and dropped the n-bomb on a room full of stunned clubgoers. Andy was heckling comedian Ian Bagg during his routine, when Dick allegedly got out of his seat, jumped onstage and began joking with Bagg. The subject of Michael Richards came up, but the two comics quickly moved past it. As Dick exited the stage, he suddenly grabbed the mic and shouted at the crowd, "You're all a bunch of n------!" The stunned crowd gasped and stared at each other. (Um, what the hell is wrong with people? No word is so far from funny as that one!)

--Models are not known for their brain power, but one catwalker showed amazing dim-wittedness at Tenjune the other night. Former NBA star Charles Barkley was relaxing at a table when a blond model approached him "seductively while the song 'Crazy' was playing," our spy giggled. The model "whispered in his ear, 'Get up and dance, baby - this is your song.' " The ditz thought he was Gnarls Barkley, a band comprised of two people - Danger Mouse and Cee-lo. Charles was not impressed. (HAHAHAHA! I love dumb people!)
--Wonder what L.Lo uses those for?

Posted by: Lawrenkm at 06:47 AM | Comments (2) | Add Comment
Post contains 771 words, total size 6 kb.
December 05, 2006
My Christmas Present Came Early: Trapped in the Closet Returns!
Besides running a bed & breakfast with husband Dean McDermott for their upcoming Oxygen network series, the pregnant
Tori Spelling
intends to do something else between the sheets –
write a memoir
. Simon & Schuster will publish the book by the former
Beverly Hills 90210
star and expectant mom, who is due this spring. The collection of recollections will be complied when "the baby is napping," Spelling tells
USA Today
, and will likely be done with the help of a ghostwriter. Spelling, 33, had yet to inform her family, with whom she's had a tense relationship, about the book. (
Zzz...Mommie Dearest was already a book and movie
.)
--The OC co-stars Adam Brody and Rachel Bilson have split, according to new reports. The couple, who play lovers on the hit show, have been dating for over two years. A source tells American publication Life & Style, "They've been done for a few weeks... There's no drama. They just ended it."

--Lance Bass and Reichen Lehmkuhl have ended their relationship, Bass's spokesperson has confirmed. "We remain the best of friends," the pair said in a joint exclusive statement. "Please respect our privacy as we try to work things out during this difficult time."

--I know you've been dying to know what will happen to the characters in R. Kelly's "Trapped in the Closet" videos. Well, spies came upon a casting call for the next chapter(s) of the series. Apparently Kelly is looking to fill the roles of an African American couple in their 60's named Myrna & Odell, a white mafia-type guy named Joey, and a 20 person choir.
--Now Britney Spears is stripping. The panty-eschewing singer has been pole-dancing with her new best friend, Paris Hilton, who has been giving her private striptease lessons, according to U.K. reports. The two have reportedly been practicing on a stripper pole in Hilton's Hollywood house. "Paris took Britney upstairs where she fitted her in a blue tutu, and then Paris put on a matching tutu," a source told the London Star. "They then went downstairs and danced at Paris' in-house stripper pole. Britney loves her new moves and can't wait to get a fella and test them out."

--Former Baywatch star David Hasselhoff will take the role of a flamboyant director in the Las Vegas production of the hit musical The Producers. Hasselhoff, who is six foot four, will wear a dress to play the gay director Roger DeBris, whose shows have an unbroken record as flops. (I can see it!)
--British rocker Pete Doherty smiled and hugged fans outside court Monday after a judge ruled he will not serve jail time for possession of illicit drugs, including heroin and crack cocaine. (Would someone please explain to me how he repeatedly gets out of having to go to jail?)

--Gwyneth Paltrow is "deeply upset" over stories claiming she made anti-American remarks, and said that she never said anything against her native country. "First of all I feel so lucky to be American. When you look at the rest of the world, we're so lucky, and that's something my dad always instilled in me," Paltrow said. "I feel so proud to be American." The actress has recently been criticized after she was quoted as telling the Portuguese newspaper Diario De Noticias, "The British are much more intelligent and civilized than the Americans." (Save your breath, girl. We gave up on you long ago...)
--Singer-actress Jessica Simpson was in tears last night after flubbing a song she was performing during the Kennedy Center Honors. Simpson was on stage to sing Nine to Five as part of the tribute to Dolly Parton, one of the evening's five honorees. Simpson ended her performance abrupty with the words "so nervous" and quickly exited the stage. The stunned audience remained silent, giving her no applause. Simpson appeared to be crying when she and other singers in the tribute returned to the stage. CBS will broadcast the show Dec. 26 at 9 p.m. (Set your Tivo's, folks!)

--Hollywood star Eddie Murphy has ditched his Spice Girl lover Mel B and is demanding a DNA test to prove he is the father of her unborn child. The actor made the astonishing claims in an interview, broadcast last night, with Dutch TV show RTL Boulevard to promote his new film Dreamgirls - just a day after the singer claimed the couple were looking forward to spending Christmas together. When asked if he was happy with Mel, who revealed she was pregnant last month, Murphy snapped back, "You're being presumptuous, because we're not together anymore. And I don't know whose child that is, until it comes out and has a blood test. You shouldn't jump to conclusions, sir." Further, Murphy and Tracey Edmonds, a film producer and the ex-wife of singer Kenneth "Babyface" Edmonds, are dating now. The couple have been seeing each other "for about a month and a half," Edmonds said at the New York premiere of Dreamgirls, which she attended with Murphy on Monday.

--Will Jay-Z and Beyoncé Knowles finally tie the knot during his "surprise" 37th birthday party next weekend? Knowles, Jay and some Def Jam executives were at STK on West 12th Street on Saturday talking about the four-day "party" - but insiders say it will be more than a birthday celebration. "Beyoncé is throwing Jay a four-day birthday party, but it's really a wedding," said one source. Guests, including family and close friends, were told to have passport applications filed by last Friday so they can attend the bash on a yacht in St. Barts. But insiders said the guests will also be ferried over to Anguilla for the wedding at Cap Juluca, a five-star resort with Moorish villas. Another spy said Knowles and Jay-Z had toured the site earlier this year and approved it for their nuptials.
Posted by: Lawrenkm at 06:48 AM | Comments (10) | Add Comment
Post contains 990 words, total size 7 kb.
December 01, 2006
Stay Warm!
--"Desperate" no more:
Eva and Tony
got engaged
.
--Derek Jeter and Jessica Biel have been spotted getting cozy all over lately. At the Tryst nightclub Saturday night, the pair snuck kisses at the VIP table they shared with Jeter's Yankees teammates Alex Rodriguez and Jason Giambi.

--Jennifer Lopez is turning to the teachings of Scientology in an effort to become a mum, according to new reports. The star, who recently attended the Italian wedding of top celebrity Scientologist Tom Cruise, is reportedly taking tips from actress Leah Rehmini, who used the religion's doctrines when she was trying to conceive her first child.
--British movie star Ralph Fiennes has reportedly found new love with actress Ellen Barkin, according to reports. The 43-year-old Schindler's List actor, who famously dumped his wife Alex Kingston for older woman Francesca Annis, has now sparked fresh romance reports after being seen out in New York with Barkin, 52. The couple were spotted dining together at Orso before checking out Julianne Moore's new play The Vertical Hour. An eyewitness tells In Touch the couple held hands throughout the performance, saying, "He didn't take his eyes of her."

--Jason Alexander (not Costanza, but the trashball who was married to a pop star for a few hours) was sapping off of Britney Spears back when K-Fed was still doing the Roger Rabbit onstage as a 98 Degrees backup dancer. And now, Mr. Alexander is bursting back onto the scene to offer his underinformed opinions on matters that have next to nothing to do with him, enlightening us with approximately zero things we didn't already know. He also claims she had a tummy tuck after her second baby.
--50 Cent called Oprah and "oreo." He went on to say Winfrey "started out with black women's views but has been catering to middle-aged white American women for so long that she's become one herself. I think the idea of being publicly noted that she's a billionaire makes [black women] interested in seeing her views. But it's even more exciting to the demographic of white American women she's been aiming at to see that she has the exact same views that they have."

--Lindsay Lohan may be trying to clean up her act. After a week of partying with Paris Hilton and Britney Spears, Lohan was seen at an AA meeting near her LA apartment at 7:30 yesterday morning. "She has attended several meetings and has hopefully decided to turn her life around - this time for good," a friend of the Bobby actress says. "She is out of control." Lohan allegedly skipped out on a family Thanksgiving because "someone would force an intervention on her," and friends of the starlet hope "she will really get serious about getting sober. And drop out of the limelight for a while."
--Anna Nicole has been evicted.

--Meet the newest Bachelor: Dr. Andrew Baldwin is an ironman triathlete, U.S. Navy Lieutenant, and undersea medical officer for a special ops dive unit, was valedictorian at his high school, and was ESPN's scholar athlete of the year in 1995.
--Geri Halliwell (Ginger Spice) has announced her retirement from the music business. (Ummm...does anyone care?)

--Sheryl Crow is the new face of Revlon.
--I'm not sure who is greasier...

Posted by: Lawrenkm at 06:57 AM | Comments (3) | Add Comment
Post contains 543 words, total size 5 kb.
126kb generated in CPU 0.1, elapsed 0.3051 seconds.
42 queries taking 0.223 seconds, 247 records returned.
Powered by Minx 1.1.6c-pink.