February 27, 2007
So, Does That Mean Kendra and Bridget Will Have to Move Out?
--
Anna Nicole
had lupus
?
--ReyBiel?

--Djimon Hounsou will follow in the briefs of Freddie Ljungberg, Mark Wahlberg and seven others when he becomes the latest Calvin Klein underwear model: "The Fall 2007 campaign, which will be shot in late March or early April, will appear internationally in more than 20 countries, with print and outdoor media timed to coincide with September 2007 magazine issues. Hounsou is the ninth man to be featured in a Calvin Klein Underwear campaign and the first actor in over a decade." He'll be launching Calvin Klein Steel for the Fall 2007 season. (Seems a far stretch from Oscar-nominated actor, but don't forget he pranced around shirtless in Janet Jackson's "Love Will Never Do Without You" video).
--Hollywood actress Daryl Hannah is overjoyed she turned down the role in Pretty Woman made famous by Julia Roberts because she now thinks of it as "degrading for the whole of womankind". The star declined the part of prostitute Vivian Ward in the 1990 movie - which shot Roberts to fame - because she disliked the tone, as did Meg Ryan and Michelle Pfeiffer. Hannah says, "One of the things I'm most proud of is refusing to take Julia's role. Every time I see it I like it less and less. They sold it as a romantic fairytale when in fact it's a story about a prostitute who becomes a lady by being kept by a rich and powerful man. I think that film is degrading for the whole of womankind." (Riiiiigggghhhhtttt...)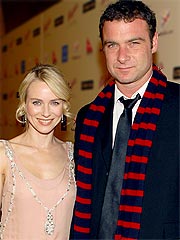 --Conan O'Brien let the stork out of the bag Monday night – by congratulating Liev Schreiber for expecting a baby with Naomi Watts. "Yes, I'm going to be a dad," Schreiber said in response to the announcement by the Late Night host. "Very exciting."



--Amid all the Oscar buzz this weekend, word has leaked that Hugh Hefner and girlfriend #1, Holly Madison, will wed before the end of the year. "This is very secret, but the word is 'yes,'" says an insider. "Hef has decided he will marry Holly, and he wants it for his show, The Girls Next Door. Hef thinks business all the time, and looks for a new hook, although he also does really love Holly." Hef was reportedly hoping to keep the wedding plans secret in fear that monogamy would kill the appeal of his reality show. This would be the third marriage for the Playboy magnate. (I'll admit it...I not only watch, but DVR that show. And, I actually think Hef and Holly are kind of cute together. Does that make me sick?)

--Oscar winner Jennifer Hudson may have walked away with gold, but according to the actress (and many critics), her red carpet style was anything but award-winning. In a Today Show interview, the 25-year-old American Idol alum admitted to Matt Lauer on Tuesday that her outfit was her only Oscar regret - adding fuel to a Page Six report that Hudson was forced to wear the much-maligned metallic bolero jacket picked by her stylist, Vogue editor Andre Leon Tally. (Told ya she deserved to be on my Worst Dressed List).


--Get your bald Britney dolls here.
Random Thought of the Day:
I consider myself a decent speller. I even won a few spelling bees in my day. (Yes, I know I'm a dork). However, I, to this day, have to spellcheck the word "aparrently." Even this time. Is it one "p?" Is it one "r?" Is it two "p's" and two "r's?" Thank God for Yourdictionary.com.
Posted by: Lawrenkm at 10:09 PM | Comments (12) | Add Comment
Post contains 610 words, total size 5 kb.
February 26, 2007
The Oscars
I have an early meeting, so I don't have time for an in-depth post. Click
here
for a list of winners.
A few thoughts:
--They took way too long to get to one of the major awards.
--Was Jack's hair an ode to Britney?
--The suit Ellen wore for her opening was heinous.
--Overall, Ellen did a pretty good job. (Other than thinking Penelope Cruz was from Mexico).
--Al Gore looked like a big, fat, sweatball. Ewww. And, enough already!
--Why can't someone w/ moderate intelligence do the red carpet? Seacrest is such a rod, and Dipandi and Matenapololalawhatever are both total morons.
--Clint Eastwood's wife/date was so annoying. When Ellen was doing the crowd stuff, she kept trying to get involved and take part. Um, no sweetie. When Ellen is talking to Spielberg and Eastwood, you shut your mouth. And, did you see her later picking lint off Eastwood's pants? Someone should have smacked her.
--Were best movie presenters Diane Keaton and Jack Nicholson wasted? They sure seemed like it!
My picks for best dressed (and overall, I must say this was a well-dressed bunch):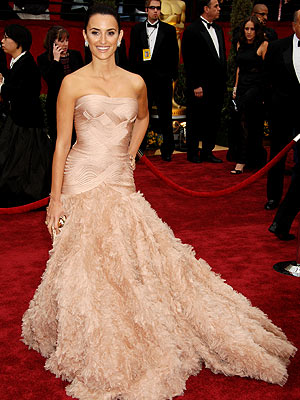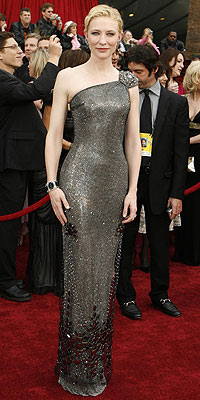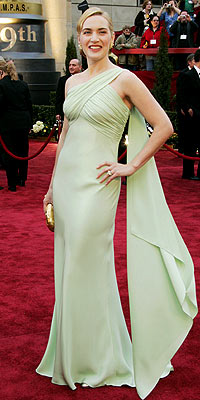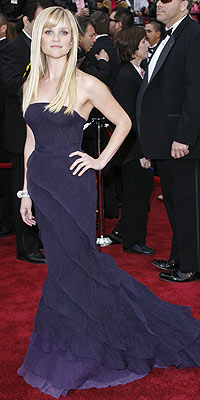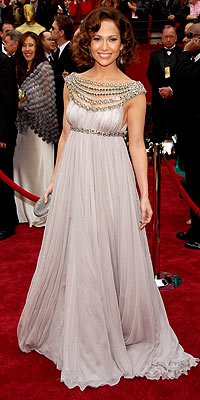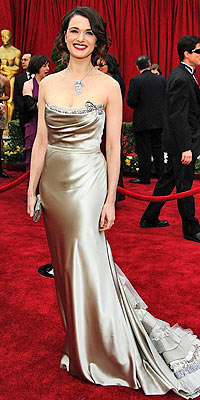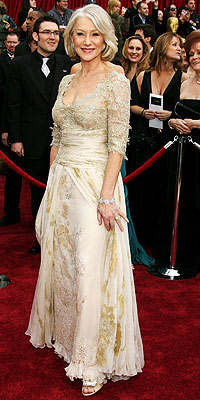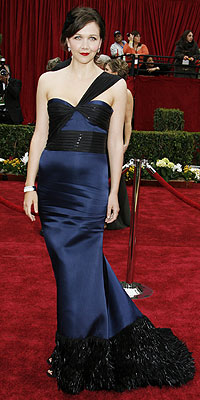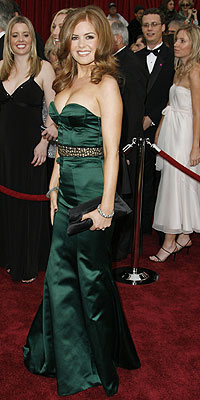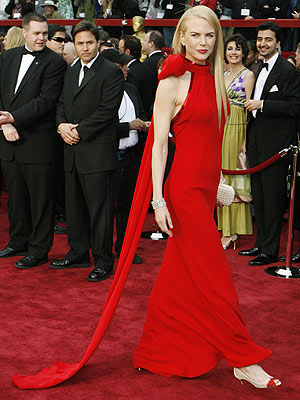 My pics for worst dressed: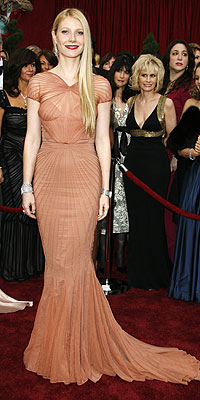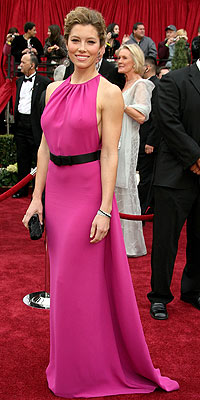 (I actually really liked the above dress Jessica Biel wore...however, it did NOT fit her well, so it puts her on my worst list).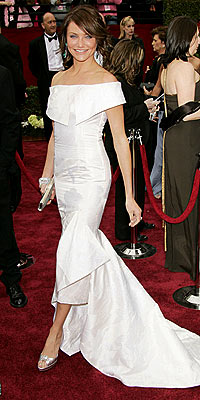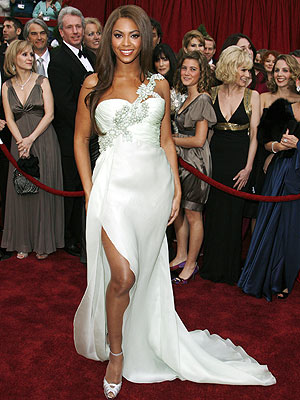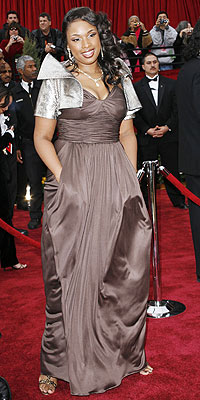 Posted by: Lawrenkm at 06:40 AM | Comments (8) | Add Comment
Post contains 219 words, total size 3 kb.
February 22, 2007
Promises, Promises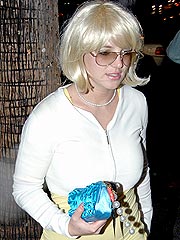 --A day after entering Promises, a residential rehab facility in Malibu,
Britney Spears
has
checked out
of the treatment center, a source confirms. "It was against their advice," says the source. "If she comes back for treatment, Promises will have to assess the situation. Sometimes people come back, but it doesn't look good." After checking out, Spears arrived at the Bel-Air Hotel on Wednesday. When asked how she was doing, she replied, "Great. I'm great." (
How sad is it that K. Fed could end up looking like the better parent here
?).
--Nicole Richie and boyfriend Joel Madden are currently house hunting in Los Angeles - just three months after the pair began dating. The Simple Life star pleaded not guilty on Tuesday to a charge of driving while under the influence and faces up to a year in jail if convicted of a second DUI. Richie, who lives in a West Hollywood condominium, and Madden, who has a house in suburban Glendale, are searching for a new home to live in together. A source tells Us Weekly, "Nicole hasn't moved in with him yet...but they are looking at places."

--A Hollywood movie studio filed a lawsuit claiming gossip blogger Perez Hilton posted a stolen topless photograph of Jennifer Aniston on the Web. Universal City Studios Productions LLLP filed the suit Tuesday claiming the stolen image was posted on the perezhilton Internet site by Mario Lavandeira, aka Hilton. The picture was allegedly "misappropriated and illegally copied" during production or post-production of the 2006 romantic comedy hit "The Break-Up," starring the actress and Vince Vaughn, the suit said. The shot of Aniston, 38, was not included in the final version of the movie, which earned more than $118 million at the box office. The lawsuit, claiming copyright infringement and filed in U.S. District Court, said Lavandeira "posted all or parts of the stolen footage from the motion picture on his Web site." (Yikes! I always get nervous when I hear stories like that).
--Funny blog: Jet Blue Hostage

--Sorry, ladies, but Usher is officially off the block. Sources say the R&B icon is engaged to his longtime girlfriend and stylist Tameka Foster. "It's 100 percent official," said an insider. The couple began dating more than a year ago, but tried to keep it quiet - going so far as denying their relationship - but they recently became more open with their love. "She is wearing a beautiful ring," said a friend of Usher, "and he's been introducing her as his fiancée."
--The ABC network is planning a spin-off of its hit medical series Grey's Anatomy, featuring the character of Dr. Addison Montgomery-Shepherd, played by Kate Walsh. The show's creator, Shonda Rhimes, is preparing a two-hour episode Grey's Anatomy, set to air in May, that would serve as the pilot episode for the proposed spin-off. If the network approves, the show will be considered for spot on the schedule next autumn. An ABC spokeswoman confirmed the plans, but said the plot line for the spin-off was being kept under wraps and no title has been selected. (Um, why?)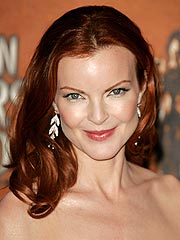 --Marcia Cross became a mom on Tuesday, welcoming fraternal twin daughters. The girls, Eden and Savannah, who were born at a Los Angeles hospital, are the first children for the Desperate Housewives actress, 44, and her stockbroker husband Tom Mahoney, 49, who married in June 2006.
--Kim Kardashian filed a lawsuit Wednesday against Vivid Entertainment over the distribution of a sex tape she made with her former boyfriend, R&B singer Willie "Ray J" Norwood. Kardashian, 26, a pal of Paris Hilton and daughter of O.J. Simpson attorney Robert Kardashian, is asking for unspecified damages, attorney fees and all profits from the sale of the tape, according to the LA Superior Court lawsuit. "This tape, which was made three years ago, and was meant to be something private between myself and my then boyfriend is extremely hurtful not only to me, but to my family as well," Kardashian said in a statement. "I am filing legal charges against the company who is distributing this tape since it is being sold completely without my permission or consent." (I don't feel a bit sorry for her).

--Comic Kathy Griffin lost her father, John Griffin, last Friday, but she has an amazing work ethic and is forging on and will still host the raucous GAYVN Awards - the Oscars of gay porn - in San Francisco Saturday night. Luckily, she'll have plenty to work with, thanks to nominees with titles like "Big Rig," "Booty Thief" and "Harassment at the Work Site." John and Kathy's mother, Maggie, were an integral part of Griffin's act and appeared regularly on her Bravo show, "My Life on the D List." (That is sad. I watched a few episodes of her show, and he seemed like a wonderful, sweet man).

--The family of a woman who died two years ago is suing Michael Jackson and a California hospital, claiming the gravely ill patient was moved to make room for the pop star when he arrived with flu symptoms. The complaint was filed against Jackson and Marian Medical Center on the second anniversary of the death of 73-year-old Manuela Gomez Ruiz. The family had previously complained publicly that Ruiz, who had suffered a heart attack and was on life support, was suddenly moved to make way for Jackson, whose admission to the hospital caused cancellation of a court session in his child molestation trial. Ruiz suffered a second heart attack and died later that day.

--Manbobs: the newest trend.
--Miss the old Brit? Having a hard time remembering what she was like pre-train wreck? Click here for a montage set to the tune of "It's So Hard to Say Goodbye To Yesterday."

--Lindsay Lohan may have thought of her "A Prairie Home Companion" director Robert Altman as a father figure, but she didn't show up for his memorial service here Tuesday - and was out partying in L.A. with "Jackass" badboy Steve O instead. After Altman's death in November, Lohan released a statement that he "was the closest thing to my father and grandfather that I really do believe I've had in several years." A source sneers, "If he was so important to her, where was she?" Among those who did show to honor the legend at the Majestic Theatre in Manhattan were Lily Tomlin, E. L. Doctorow, Harry Belafonte, Julianne Moore, Kevin Kline and Tim Robbins.
Random Thought of the Day:
I used to go to this babysitter occasionally when I was little, who was an old lady with a huge beehive hairdo. She clearly used a can of Aqua Net a day, contributing probably more than any other human being to the hole in the ozone layer. The bathroom had a shag toilet seat. Yeah--no joke. Shag like shag carpet. And, it was pink.
We (other kids and myself) used to play cops and robbers and when we pretended to shoot her, she'd pretend she was dead and stick out her false teeth. Her husband, a guy we called Pop, had a tattoo of a dagger that used to stick out of the top of his shirt so we could see it.
I remember all kind of random memories from being over there, but when I try to picture their faces, their actual faces and not other things I remember about them, I can't really see them. Is it weird that I can remember so many details, yet can't remember what their faces look like?
Posted by: Lawrenkm at 06:54 AM | Comments (5) | Add Comment
Post contains 1256 words, total size 9 kb.
February 21, 2007
The Hollywood Trifecta: Lawsuits, Babies, and Rehab
--Newly bald
Britney Spears
checked into
rehab again on Tuesday after a bizarre weekend that included tattoos and a shocking new hairdo. Spears' manager, Larry Rudolph, told
People
magazine's Web site that Spears, 25, had voluntarily checked herself into a treatment facility. "We ask that the media respect her privacy as well as those of her family and friends at this time," Rudolph was quoted as saying. Spears is a patient at Promises, a treatment center in Malibu, the entertainment television show "Extra" reported. Last week, she checked herself into Eric Clapton's Crossroads Centre rehab clinic on the Caribbean island of Antigua — but stayed only 24 hours.
--Tony Award-nominee and TV actor Daniel McDonald died of brain cancer on Thursday in New York City. He was 46. McDonald received a 1997 Tony Award-nomination for his performance in Steel Pier and also appeared on Broadway in Mamma Mia! as Sam Carmichael and High Society as CK Dexter Haven. He was also seen in the US tour of Contact, the music and dance show, in 2002. McDonald often worked in television, appearing in such popular series as Sex And The City, Law & Order, CSI: Miami, Law & Order SVU: Special Victims Unit and Murder, She Wrote. He also appeared in the feature films The Ice Storm and What's Love Got To Do With It.

-- Lindsay Lohan and Britney Spears aren't the only party babes who've entered rehab. Hania Barton, 19, Mischa Barton's little sister, has checked into a rehab center to treat her "addiction to prescription painkillers," according to Web site Celebritybabylon.com, which also carried photos of what look like crushed pills on Hania's tongue at a party. The Web site quotes a source "very close to the family" as saying Hania is "at that point where she could be going down the wrong path, and it's being dealt with immediately." (She could be Mischa's twin).
-- "I think it's just maybe how she dealt with her fame. I think maybe she went a little cuckoo" - Avril Lavigne in W on Britney Spears flashing her bare crotch.

-- A judge on Tuesday ordered that O.J. Simpson's income from past work in movies, television and commercials go directly to the family of murder victim Ron Goldman, but he rejected the family's bid to collect Simpson's earnings on future projects. (Good. That scumbag deserves nothing).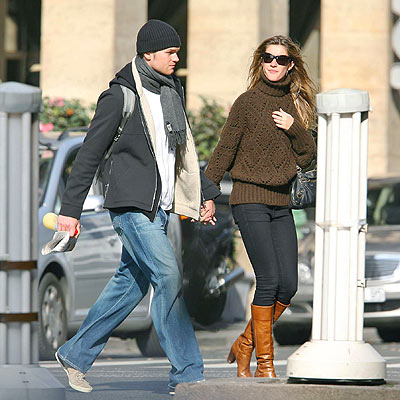 --Tom Brady was shocked by ex-girlfriend Bridget Moynahan's public announcement she was expecting his child. The 36-year-old actress announced she is more than three months pregnant with the New England Patriot star's child through Liz Smith's gossip column in the New York Post. Moynahan reportedly didn't inform Brady, who is now dating supermodel Gisele Bundchen, that she was announcing the pregnancy until the very last minute. A friend of Brady's tells Us Weekly he was blind-sided by Moynahan's press blitz saying, "He's disappointed this is how she's decided to play it. She announced it to make him look like a jerk." Sources say the couple didn't know Moynahan was pregnant when they broke up in November, but Brady "has known about it for a while." The birth announcement reportedly put a damper on Brady's romantic Paris getaway with Bundchen. The couple were on holiday at The Ritz hotel when news of the pregnancy broke. (It worked. He did kind of look like a jerk. And, I hardly believe he's "excited" about all of this, as his publicist said. The pic is of them in Paris).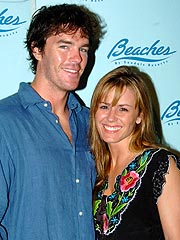 --Trista and Ryan Sutter of The Bachelorette are expecting their first child, the couple said. "We are so happy after two years of trying," Trista says.
-- "My mom dressed me in silk to go to elementary school. In kindergarten, they sent me home because I couldn't do finger painting in my dress" - Allegra Versace, on being the daughter of Donatella Versace, in the March issue of Harper's Bazaar.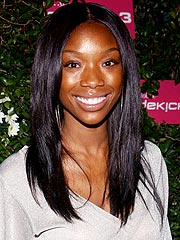 --A second wrongful death lawsuit has been filed against R&B singer Brandy stemming from her fatal car accident in December. It was filed on behalf of two boys whose mother, Awatef Aboudihaj, was killed in the freeway crash that police say was triggered by Brandy in Los Angeles on Dec. 30. Paul Philips, an attorney for the boys, Mrwan Mohamed, 14, and Kareem Mohamed, 10, said they are suing for an undisclosed amount, "but this is a priceless case to these kids who've lost their mother. These boys don't even quite understand their loss yet." Brandy's rep previously said in a statement: "The accident was a terrible tragedy and Brandy's heart goes out to Aboudihaj's family."

--Naomi Watts has a bun in the oven. The Aussie actress, 38, is pregnant with her boyfriend of several years, Liev Schreiber, sources said. Us Weekly caught the blond bombshell at Pastis this weekend looking "visibly pregnant. Liev was smiling and looking at her stomach. They were cute." Schreiber and Watts have wanted a baby for some time now, friends told Page Six, and "no one would be surprised if they married soon, but kept it quiet like Heath [Ledger] and Michelle [Williams]." (I reported on this abotu a month ago...looks like they are still keeping it under wraps).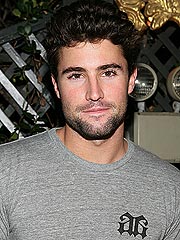 --Brody Jenner says he's "horrified" by a profile written about him in the new issue of Details magazine. In the article, Jenner and his best friend/manager, Spencer Pratt, are characterized as scheming to make Jenner famous – partly by dating or befriending famous people, including Nicole Richie, who Jenner briefly dated. "Here's what you're gonna do. You're gonna start dating Nicole Richie. And you're gonna get that skinny bitch to eat, all right?," Pratt says, as part of the pair's alleged plan to seek fame. "You are about to become The Guy Who Got Nicole Richie to Eat. Process that s--t, bro. You'll be, like, a f---ng hero to America." However, Jenner said that the article unfairly makes him look uncaring about those he truly cares about.
--Owen and Kate are still going strong: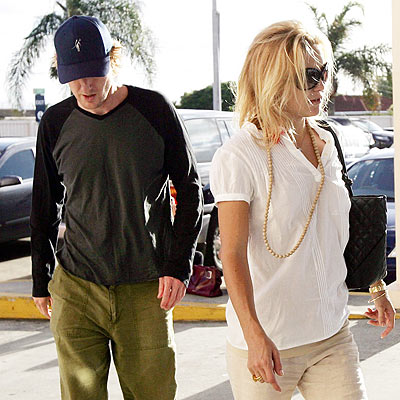 --A reader emailed and suggested I do more "commentary." Well, I'd love to, but I simply don't have the time. However, the reader suggested that at a minimum, I do a "Random Thought of the Day." So, I thought I'd give it a shot. My random thought of the day:
Attention ladies who carry Vera Bradley purses: they are fine. They are not really my style, but whatever. However, what makes you think every pattern goes with every outfit? It's like you forget that purses are supposed to match, just because it's Vera Bradley. Your red purse with chickens on it does not match your pink blazer. Your lime green backpack-thingy with daisies does not match the horrendous winter-themed sweater you have on. Does Vera Bradley make women go blind?
Posted by: Lawrenkm at 06:52 AM | Comments (16) | Add Comment
Post contains 1142 words, total size 8 kb.
February 19, 2007
Brady Babymama Drama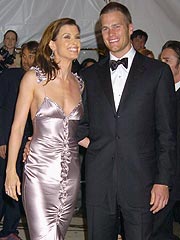 --Though they split up last year, actress
Bridget Moynahan
and New England Patriots quarterback
Tom Brady
are expecting
a baby together. The pregnancy was first reported by the New York Post columnist Liz Smith. Moynahan, 35, who is over three months pregnant, is said to be "healthy and excited," the paper reports. (
Hmmm...I wonder what Giselle things about this
).
--Eva Longoria and Tony Parker will marry in a French luxury chateau - according to press reports. Longoria and her basketball fiance are to wed in Paris this July, but guests including the actress' Desperate Housewives cast mates Teri Hatcher, Marcia Cross, Felicity Huffman and Nicollette Sheridan are being kept in the dark about where the actual event will be held. However, the Sunday Mirror claims the pair will wed in the 17th century Chateau de Chantilly just north of Paris.

--James Gandolfini, who plays the Mafia boss on the Emmy and Peabody-winning HBO series "The Sopranos," was surrounded by lawmen when he arrived in New Orleans to begin his reign over one of the city's biggest Mardi Gras parades. His limousine was escorted by 10 motorcycle officers and two police cars. Gandolfini was crowned Bacchus XXXIX, and as such will ride in Sunday night's parade and rule at the Carnival Krewe's ball.
--Don't try to get too close to ex-NBA star Reggie Miller. Thursday night at Las Vegas bar Rum Jungle, spies witnessed "a really cute girl" chatting it up with the retired Pacers star. "His agent started yelling at the girl," said our spy. "He started saying, 'Move five feet back! Everyone has to keep five feet away from Mr. Miller.'" According to our source, the stupefied lady stopped trying to flirt up the player and just walked away. (Please. I've been within 5 feet of Reggie Miller. It's not that exciting).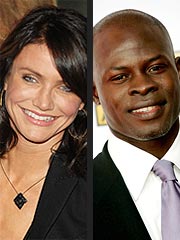 --Cameron Diaz was spotted getting cozy with Blood Diamond Oscar nominee Djimon Hounsou at L.A.'s Hyde Lounge on Thursday. "It looked like the perfect post-Valentine's Day date," a patron said. "They were totally vibing each other, lip-on-lip action," says the source. "Cameron looked so happy... Djimon followed her every move." (Camermon?)
--Actor Sylvester Stallone was detained for several hours at Sydney Airport on Friday, after officials found "prohibited items" in his luggage. The Hollywood tough guy arrived in Australia to promote his latest movie Rocky Balboa, when his and his entourage's baggage was seized. Australian Customs Service national investigations manager Richard Janeczko says, "As a result of having their luggage x-rayed, a number of prohibited items were seized by customs. Mr. Stallone was allowed to continue with his party and our investigations are continuing." After being detained for a number of hours, Stallone was allowed to leave. He explains, "That was just a misunderstanding."

--Actor Ray Liotta was arrested on suspicion of driving under the influence after crashing his car into two parked vehicles in Pacific Palisades, authorities said. Liotta, 52, was taken into custody just before 8:30 p.m. Saturday and booked on a misdemeanor DUI charge, said Los Angeles Police spokesman Mike Lopez. He was released after posting $15,000 bail and ordered to appear in court next month, Lopez said.

--Ron Perelman didn't want to part with his dough when it came to his divorce with Ellen Barkin - but he's actually one of the most generous men in the city. The Revlon chief gave away $60.8 million in 2006, according to The Chronicle of Philanthropy, which ranked him 30th on the list of most generous donors. Other generous New Yorkers include Mayor Bloomberg (No. 9 with $165 million), David Koch (No. 39 with $55 million), and the estate of Geoffrey Beene (No. 46 with $44 million).

--First, he cranked out the hits. Now Carlos Santana is heading to the kitchen. The classic rocker, whose chart toppers include "Evil Ways" and "Oye Como Va," is developing a chain of Mexican restaurants to be named Maria Maria - after his Grammy-winning single.
--"I was sad when Saddam died." "For one, I had a fondness for him cuz I would do him on 'SNL.' I know he was a horribly brutal man. But he was so crazy, it was impressive." --Horatio Sanz, on the death of Saddam Hussein.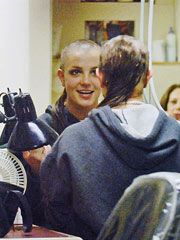 --You knew it was only a matter of time before Brit's hair ended up on Ebay.
Posted by: Lawrenkm at 06:51 AM | Comments (9) | Add Comment
Post contains 722 words, total size 6 kb.
February 17, 2007
What The Hell Is Wrong With Her?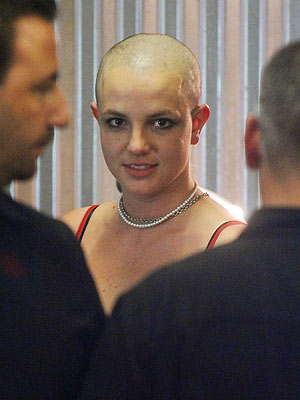 Britney Spears
was photographed
at the valley tattoo shop "Body and Soul" in Sherman Oaks, getting a tattoo reportedly of a pair of red and pink lips on her wrist. But the biggest change to the pop singer's style? She shaved her head bald.
Posted by: Lawrenkm at 08:28 AM | Comments (9) | Add Comment
Post contains 58 words, total size 1 kb.
February 16, 2007
It's Too Freaking Cold To Think of a Clever Title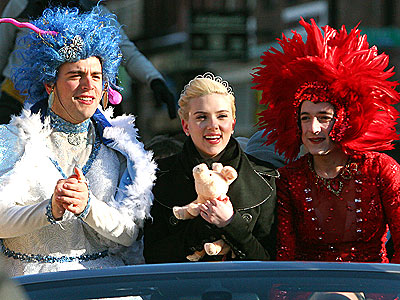 -- Not quite the Oscar, but
Scarlett Johansson
still was all smiles Thursday about
being crowned
the
Harvard Hasty Pudding
woman of the year. And happy to participate in the rambunctious roasting that goes along with the honor. She participated in a mock SAT exam, and endured a lampooning of her famous unclad Vanity Fair cover pose. But the blonde actress kept mum when asked to make an analogy between director Woody Allen, in whose films she has appeared, and fashion designer Issac Mizrahi, who groped her breast on the red carpet at the Golden Globes last year.
--A Florida judge yesterday ruled Anna Nicole Smith's ex-boyfriend Larry Birkhead can obtain one more DNA sample from her body and review specimens already taken. Birkhead is in a paternity fight over Smith's daughter Dannielynn and wanted to make sure no substitute samples could be used in subsequent DNA tests. Probate Judge Larry Seidlin ordered the medical examiner, at the request of Birkhead's attorneys, to take on more oral swab of Smith's body for review by Birkhead's expert. The order came after three hours of arguments and testimony yesterday morning. Attorneys for Birkhead, Smith's companion Howard K. Stern and her mother, Virgie Arthur, are currently gathered in Fort Lauderdale, Florida fighting for the release of her body.

--Lawyers for black audience members who were the targets of Michael Richards' N-word rant at the Laugh Factory last November plan to hold a "mock trial" of him at Loyola Law School in L.A. tomorrow. Richards was invited to a face-to-face, Saturday afternoon meeting at Loyola Law by Gloria Allred, the publicity-loving lawyer for the four patrons seeking face time with the former "Seinfeld" star. But Page Six confirmed that an assistant to Allred rented the Loyola courtroom for what the school's events and scheduling department describe as "a mock trial."
--Former Vice President Al Gore, Cameron Diaz and hip-hop producer Pharrell Williams have joined forces to promote an international campaign to raise environmental awareness. The trio were in Los Angeles yesterday to announce the initiative called Save Our Selves - The Campaign for a Climate in Crisis. Promoters are planning a 24-hour concert called Live Earth that will take place on seven continents on July 7. More than 100 music acts, including Pharrell, John Legend, Black Eyed Peas, Fall Out Boy and Kelly Clarkson, will participate. Diaz told the audience, "This is the only issue in the history of mankind that affects every single one of us - our planet is in danger. But at least someone is doing something about it." Promoters said the concerts will take place in Shanghai, China; Johannesburg, South Africa; Sydney, Australia; London and cities to be announced in Japan, Brazil and the United States. Pharrell added, "Our atmosphere, our planet, is being abused, and we need to make this part of our daily consciousness. On July 7, you're going to see the biggest party on earth!"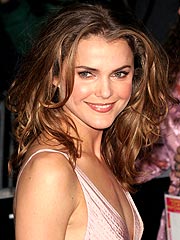 --Former Felicity star Keri Russell married her longtime boyfriend, Shane Deary, in an intimate Valentine's Day ceremony on Wednesday. Only a few close friends were in attendance for the wedding, which took place in New York during a snowstorm. Russell and Deary, who are both 30, are expecting their first child this summer. (I know Iceman is devastated...)

-- Spike TV is the new home of competitive eating. The male-targeted cable network, known for its Ultimate Fighting broadcasts, has inked a deal with Shea Baer Productions to air quarterly one-hour Major League Eating specials starting March 17. The barf-inducing spectacles of men and women stuffing various foods down their throats will be hosted by George and Richard Shea, the public relations brothers who turned the Nathan's Famous Hot Dog Eating Contest into an international phenomenon.

--J.Lo and Marc Anthony are already sucked in...

--Tony Danza was onstage in "The Producers" Wednesday night when two women in the audience started filming his performance. "Tony warned them, shaking his finger and mouthing 'please stop' - but they waved the camera in his face," a tipster reports. When the curtain came down, Danza told them to "get the hell out." Danza's rep said, "As any theater patron should know, it is prohibited to film in the theater, not to mention it is very distracting to the actors. Tony did his best to politely ask these women to stop filming, unfortunately to no avail." (Good for him. That is completely unacceptable...)

--She had some mighty Fiennes sex. So says flight attendant Lisa Robertson, who's tell ing friends that, despite her earlier denials, she did indeed have an unprotected quickie with Ralph Fiennes in the bath room of an India-bound Qantas jet. Not only that, but the 38-year-old fly-girl also claims they went on to enjoy a night of passion in a Mumbai hotel at Fiennes' in vitation, according to London's Daily Mail. "I've always fancied him," she re portedly told pals. "I just stood up, reached down for his hand and told him to follow me." Fiennes was in India to preach safe sex. The newspaper says Fiennes and Robertson, a former cop, practiced safe sex the second time they hooked up.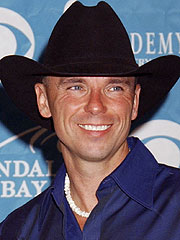 --Kenny Chesney is shooting down gay rumors, which were originally sparked when Renée Zellweger cited "fraud" as the reason for annulling their brief 2005 marriage. "It's not true. Period. Maybe I should have come out and said, 'No, I'm not (gay),' but I didn't want to draw any more attention to it," the country star, 38 tells 60 Minutes in an interview to air Sunday, the Associated Press reports. (Glad he's not into drawing attention to it...)
--No one can, Paris. You're a lost cause: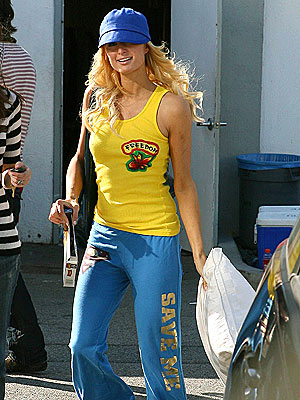 Posted by: Lawrenkm at 06:46 AM | No Comments | Add Comment
Post contains 961 words, total size 7 kb.
February 14, 2007
Happy Valentine's Day!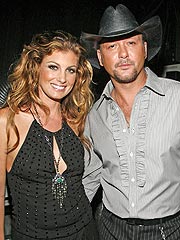 --
Faith Hill and Tim McGraw's
Los Angeles home
was robbed
over the weekend, police revealed Tuesday. No one was in the house when burglars broke in sometime between Friday and Monday, said police Sgt. Lee Sands. A person who arrived at the home on Monday discovered the crime and then called the police.
--Tragic model/actress Anna Nicole Smith left everything to her dead son Daniel and didn't change her will after his death in September. Smith's longtime attorney and husband-to-be Howard K. Stern has revealed all about his late girlfriend's last will and testament in a tearful interview with TV show Entertainment Tonight. Stern told reporter Mark Steines that Anna Nicole's will was drawn up in 2001, and never changed. In the interview, which aired on TV Monday night, Stern said, "Everything went to her son Daniel. Now, because Daniel's gone and (baby) Dannielynn is an only child, everything goes to Dannielynn. Everything. I am named as the executor in that will, and I was also appointed or named as Daniel's guardian in that will. And again, that was way back in 2001."

--Tom Cruise and Ben Stiller will play a pair of sleuths in "The Hardy Men," an action-comedy based on "The Hardy Boys." The film will be directed by Shawn Levy, whose credits include "Night at the Museum" and "Cheaper by the Dozen," Variety.com reports. The plot of the film will see estranged brothers the Hardys reunite to solve one final case. (That sounds absolutely stupid).
--Oscar-winner Reese Witherspoon has fired her Hollywood agents at Endeavor and moved over to Creative Artists Agency (CAA). The move is the second agency switch for the actress since the retirement of longtime agent Steve Dontanville, who discovered and signed Witherspoon when she was 13. While at Endeavor, she made the upcoming thriller Rendition, starring Jake Gyllenhaal and Meryl Streep and signed on for the remake of Bunny Lake Is Missing. A source tells veteran Hollywood columnist Nikki Finke Witherspoon's recent split from husband Ryan Phillippe could have played a part in her decision saying, "Going through a divorce causes people to do a re-examination." The Walk The Line star is considered to be one of the most sought-after actresses in Hollywood where she commands an average of $15 million per picture.

--Another high note for Beyonce — the coveted cover shot of this year's Sports Illustrated swimsuit issue. The singer and now movie star ("Dreamgirls") posed on a Florida beach in a yellow-and-pink bikini by House of Dereon, the fashion label she started with her mother, Tina Knowles. There's also a photo spread inside.
--Bridget Moynahan moves on from Tom Brady to Heather Graham...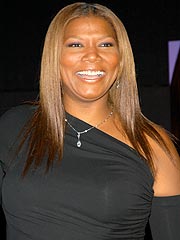 --Add Queen Latifah to the list of celebrities who want to adopt – but the rapper turned actress says she hopes to stay close to home to do it. Asked by Ellen DeGeneres on Monday if she wanted kids, Latifah, 36, told the talk-show host, "I totally want like 18 babies." When DeGeneres wondered if she wanted to have biological children or adopt, Latifah replied, "I want to have and adopt. I always have, ever since I was 18 I wanted a baby and I wanted to have and adopt because there are a lot of kids. "I want to adopt an American baby though, you know what I mean, no offense," she continued.

--Hope you don't get any of this stuff for Valentine's Day, ladies...

--"I think we are totally different individuals," Trump said. "If I were to go off the rails and become this party kid, I would not be able to afford my lifestyle. I've never had a sense of entitlement. I saw how hard my father worked for his money and it was always made very clear to me that things wouldn't just be given to me." --Ivanka Trump on Paris Hilton

--TMZ has obtained a traffic ticket Larry Birkhead got while Anna Nicole Smith was pregnant, and it could be powerful "proof" that he's the daddy. "I got a call from my pregnant wife, she's sick." Rewind to April 15, 2006. Sources told TMZ a pregnant Anna had just gotten into a fight with Howard K. Stern, who was expressing extreme jealousy over the fact that Birkhead was the father of the baby. Sources say Stern gave Anna an ultimatum -- him or me. We're told an extremely emotional Anna, who was barefoot and four months pregnant, called Birkhead and asked him to meet her in the parking lot of the Sportsmen's Lodge in Studio City, Calif. near her house. A concerned Birkhead jumped in his car and sped over, only to be stopped by a Burbank cop. The officer who issued the speeding ticket quoted Birkhead -- "I got a call from my pregnant wife, she's sick."
--The New York Times has done an amazing photography spread for the Oscars (note: not all pictured in the slideshow are Oscar nonminees themselves--But, they appear in nominated movies). Here are some of my fave pics:

Posted by: Lawrenkm at 06:43 AM | Comments (10) | Add Comment
Post contains 838 words, total size 7 kb.
February 13, 2007
Gettin' Your Tax On
--
Ralph Fiennes
is a
big fan
of the "mile high club." (
He's such a great actor...but such a dirtbag in real life
).
--The five female stars of Desperate Housewives will debut as limited-edition plastic dolls in June. The Madame Alexander Doll Company unveiled the likenesses on Sunday at the annual Toy Fair in New York City. The company produced replicas of the characters Susan, Bree, Edie, Gabrielle and Lynette played by actresses Teri Hatcher, Marcia Cross, Nicollette Sheridan, Eva Longoria and Felicity Huffman, respectively. The dolls, which will retail for $129.95 each, also come with character-appropriate styling including Bree's prim purse and Lynette's power-woman pantsuit.

--In yet another major twist in the saga of Anna Nicole Smith, yesterday morning a Bahamian newspaper published two photographs on its front page -- showing the former TRIMSPA spokesperson in her bed with the Bahamian immigration minister, Shane Gibson -- the same guy who approved her application for permanent residency. (What the eff?)
--Men will be able to buy impotence treatment Viagra over the counter in Britain for the first time from Valentine's Day, chemist chain Alliance Boots said on Sunday. Three Manchester Boots pharmacies will sell the prescription-only medication made by U.S. drugs group Pfizer in a pilot program from February 14. (Nothing says romance like stopping off at the local drugstore for a package of condoms and some Viagra).

--Whitney and Bobby B. reunited for Grammy night... (I really hope they aren't getting back together--Hell to the No!)

--Drew Barrymore insists she loves her single life, but just weeks after her split with Fabrizio Moretti, she already has tongues wagging. Barrymore, who hosted "SNL" last weekend, and Zach Braff "were very into each other" during the after-party at Sapa, sources said. They said Barrymore spent the night in the corner with Braff and "they were really focused on each other." Another spy said the stars' friends are blabbing that they're "definitely dating." (Can I call them Braffymore?)
--Heads-up, Office fans: Saturday Night Live has lined up Rainn Wilson to host the show Feb. 24. Cross your fingers for a good digital short, and let's hope they don't screw up a parody of the show. (Set your DVR's!)

--Vanilla Ice finally has a gig: rapping about taxes. TurboTax.com has hired the pale rapper to host the "Tax Rap Contest" on TheTaxRap.com, "providing fun-loving taxpayers nationwide a shot at their own Grammy-worthy performance and $25,000 in winnings," the site boasts. To kick off the contest, Vanilla Ice has unveiled an original music video "inspired by his own personal tax-filing experiences" on YouTube. "We want people to 'get their tax on,' " said a company rep. (Love it! Ha).
--I guess Diddy doesn't like Grey's Anatomy...

--Mother of the Year Britney Spears didn't let a night of throwing up in Tenjune's bathroom halt her party plans. The tipsy tart was back in action Sunday night, donning a bikini and white busboy coat at One Little West 12th. "She didn't like what she was wearing," said our spy, "so she asked one of the dancers to trade clothes with her." Spears changed out of her tight red dress and returned wearing the bikini under the coat - and proceeded to dance.
--"I've had...the time of my life..."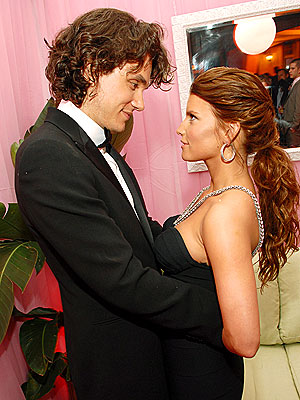 Posted by: Lawrenkm at 06:54 AM | Comments (6) | Add Comment
Post contains 549 words, total size 5 kb.
February 09, 2007
Goodbye Norma Jean...I mean, Vicky Lynn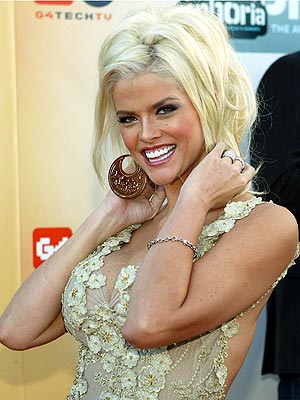 --What
killed
Anna Nicole
? Lots of speculation going around. The autopsy, due to be performed today, should reveal more.
--"I want to be the new Marilyn Monroe." --Anna Nicole Smith in her Playboy Playmate questionnaire.

--For those who didn't get enough of Sacha Baron Cohen's comedic interpretation of a Kazakh journalist named Borat, there will a second movie featuring the character, News Corp. chairman and CEO Rupert Murduch said.
--Tim Gunn has a lot on his plate and -- fortunately for Project Runway fans -- continuing to serve as a fashion mentor on the upcoming fourth season of the Bravo reality series is one of them. "People were just asking me, 'Have you signed your contract?' And my answer -- tersely -- is: 'I'm signing.' Present tense. It isn't past tense yet because there are still a few things that we're working out," Gunn told Entertainment Weekly in an interview published on the magazine's website on Tuesday. "But do I have even one iota of a doubt that I'll be back for season four? No. Not one iota." (Yay! It just isn't PR without "Make it work.")

--Mileinart?
--Rock matriarch Sharon Osbourne is cleaning house and selling all of her unwanted items this weekend in West Hollywood, California. The sale will take place on Saturday and Sunday and the $10 entrance fee will benefit The Sharon Osbourne Colon Cancer Program at Cedars-Sinai Medical Center in Los Angeles. According to an email invitation, "Sharon Osbourne is cleaning house and is holding a sale of her fabulous designer clothing, handbags, shoes and accessories. Most items are brand new, complete with tags!" The sale will feature pieces from designers including Dolce & Gabbana, Chloe, Stella McCartney, Marc Jacobs, Prada, Hermes, Chanel, Gucci, Manolo Blahnik, Jimmy Choo and Louis Vuitton, among others. The clothing ranges in size from a tiny two to size 10.

--A Broadway star who once played the Beast in "Beauty and the Beast" claims an audiotape Manhattan prosecutors have of him allegedly admitting to dressing-room sex with a 15-year-old girl was obtained illegally. James Barbour, who is charged with statutory sodomy, was in Los Angeles when he spoke to his alleged victim in New York. While it's legal to tape a phone conversation in New York state — so long as at least one of the parties is aware of the taping — California law requires that both parties be aware. Barbour says he didn't know the conversation was being taped, making it illegal and inadmissible, his lawyers argued in papers filed yesterday in Manhattan Supreme Court.

--Talk about bad, bad timing. Rosie O'Donnell spoke ill of Anna Nicole Smith on national TV yesterday morning, just a couple of hours before she was found dead in Hollywood, Fla. "If I have to see Anna Nicole Smith on television one more time," Rosie said on "The View," leaving the rest of the thought unsaid. "She can hardly speak now. She's like . . . it's a tragedy all around. Her son died. She has this little baby. Obviously some kind of medication or substance involved."

--Gwen Stefani opened up to "Extra's" Tanika Ray, breaking big news about a new album with the group that made her famous, No Doubt. "I'm sniffing around with No Doubt; we're going to record another record next," Stefani said.
--I wish I wasn't creeped out by him, and immediately suspicous...but, I am: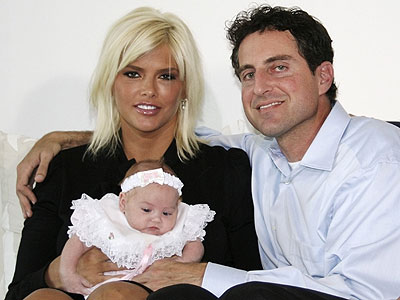 Posted by: Lawrenkm at 06:37 AM | Comments (15) | Add Comment
Post contains 578 words, total size 5 kb.
February 08, 2007
Pink Faux Fur and Scooters: Why Hollywood is Reverting Back to Seventh Grade
--
BREAKING NEWS
--4 p.m.--
Anna Nicole Smith
found dead
. More to come...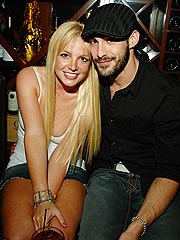 --SaacNey are dunzo.
--The U.S. House yesterday approved a resolution congratulating the Indianapolis Colts on their Super Bowl victory and for bringing the city its first NFL title. The resolution, sponsored by Rep. Julia Carson of Indianapolis and co-sponsored by the other eight members of Indiana's House delegation, noted that Tony Dungy was the first black head coach to win a Super Bowl title and said that he is "one of the most respected coaches in the league." "The entire Colts franchise has become a model of professionalism, goodwill, and community service in representing the city of Indianapolis and the state of Indiana and brings pride to Hoosiers and Colts fans everywhere," said the resolution, which was approved in a voice vote. (Whoo hoo!)

--Jermaine Dupri has finally found a home - in the loving arms of L.A. Reid. Dupri quit his job as president of Virgin Records several months ago after he claimed the label didn't do enough to promote his sweetie Janet Jackson's last album. Now he's been named president of Island Records Urban Music, a new division of the Island Def Jam Music Group, of which Reid is chairman. "This is a tremendous step forward for Island Records and its established roster of artists who will benefit enormously from Jermaine's presence," Reid said in a release.
--For most women, the choice between sex and a new wardrobe is simple — they go for the clothes. Women on average say they would be willing to give up sex for 15 months for a closet full of new apparel, with 2 percent ready to abstain from sex for three years in exchange for new duds, according to a new survey of about 1,000 women in 10 U.S. cities. Sixty-one percent of women polled said it would be worse to lose their favorite article of clothing than give up sex for a month. Nearly half of the women, or 48 percent, taking part in the survey by consumer products giant Unilever said their favorite article of clothing was more reliable than their man in giving them confidence and making them feel sexy. (Ummm...no comment. Ha. What do you think, ladies?)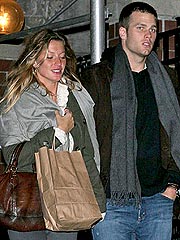 --Bundy are still going strong. (The article notes that Brady left Miami the day before the Super Bowl – and met up with his new supermodel girlfriend, and they act like it's because he cares so much for her. I'm sure it didn't have anything to do w/ the fact that he just didn't want to watch two other teams battle it out this year).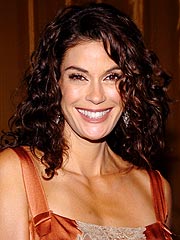 --File this under "I Don't Buy It."
--Does anyone watch "The Real Housewives of Orange County" like I do? Well, if you think Slade is a massive tool (like I do), click here and check out his website. (Nice waterfall picture, buddy!)

--Jim Carrey and Jenny McCarthy are so in love, they didn't notice when a hit-and-run driver smashed their parked scooter. Carrey and his Playmate girlfriend were dining on steak and truffle fries at Prime 112 in South Beach Tuesday afternoon. "They started making out all over each other," said a witness. "They were so into each other that they didn't see their scooter, which was parked out front, get hit by a car. It was damaged and dented. The car sped away." The couple rolled the scooter back to their hotel.

--Paris' wallet will burn for her sins if it's up to the National Boycott of Paris Hilton Movement. The group has written FILA demanding the clothing giant cut endorsement ties with her following the "very horrendous and hurtful" slurs against blacks and gays she uttered on a video - or face a boycott. "Paris Hilton, is not the 'face' you or any Fortune 500 company desires," group spokeswoman Linda Taylor told FILA. Company reps did not return calls. Paris has said she regrets saying the n-word and "faggot."
--Someone's Drunky McDrunkerson in this pic: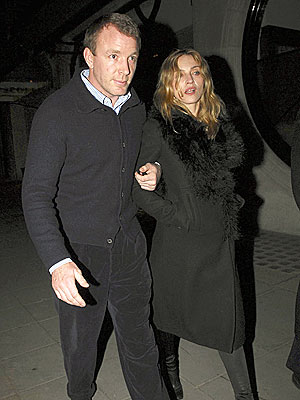 --This ensemble is clearly why Isaac Cohen dumped Spears: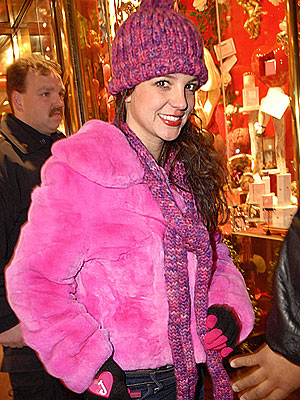 Posted by: Lawrenkm at 06:48 AM | Comments (5) | Add Comment
Post contains 697 words, total size 6 kb.
February 05, 2007
WE DID IT!!!
The
Indianapolis Colts
clinched a
Super Bowl XLI
victory last night! Peyton answered the critics! I was sporting my Marvin Harrison jersey with pride. It was a blast! CONGRATULATIONS!!!!
And, it wouldn't have been the Super Bowl without the battle of the commercials. Frankly, I was disappointed this year. My faves were the Doritos commercial and the David Letterman-Oprah Winfrey commercial. The rest were all fairly forgettable. But, the game sure wasn't!
Posted by: Lawrenkm at 06:49 AM | Comments (193) | Add Comment
Post contains 78 words, total size 2 kb.
February 02, 2007
Super Bowl Weekend Is Upon Us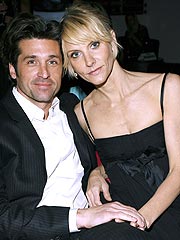 --
Patrick Dempsey
and wife Jillian
welcomed
twin boys on Thursday. The twins, named Darby Galen and Sullivan Patrick, were born in Los Angeles. They join 4-year-old sister Talula in the Dempsey household. (
Mini McDreamies
!)
--Meg Ryan and Matthew Perry have sparked rumors they are romantically involved after being seen getting cozy in Los Angeles. The Studio 60 On The Sunset Strip star has been a regular guest at the actress' gated home in Bel Air, California. A source tells Us Weekly Perry was spotted arriving at Ryan's home on Saturday night at 8:30pm, saying she "had the gates open, just waiting for him." Perry, 37, and Ryan, 45, were also see dining out at The Brentwood restaurant in Los Angeles over the holidays. An eyewitness says, "They sat in a dark corner booth. Meg asked that the spotlight on their table to be turned down." A source confirms Perry and his recent girlfriend, The Class star Lizzy Caplan, 24, "are not dating anymore." Ryan divorced actor Dennis Quaid in 2001 and briefly dated her Proof Of Life co-star Russell Crowe.

--NBC's "Last Comic Standing" is getting a new host, some new judges and a bigger travel budget. The stand-up comedy show, which enters its fifth season in the summer, is taking its search for talented comedians outside the United States for the first time. "Last Comic" talent scouts will travel to London, Montreal and Sydney this season, in addition to holding casting calls in Los Angeles, New York, Minneapolis, San Antonio and Tempe, Ariz. Along with the expanded contestant search, the show is getting a new host in comedian Bill Bellamy and a new set of judges, all of whom are former "Last Comic" finalists. Season three winner Alonzo Bodden and season two finalists Ant and Kathleen Madigan will help pare down the field before the audience weighs in with their votes. (Did anyone watch this show? It looked awful. And, Bill Bellamy? They were reaching for a host if they picked him).
--Lindsay Lohan has pulled out of a new movie she was scheduled to shoot with Annette Bening, so she can take some time to relax after her current rehab stint. The actress checked into Los Angeles' Wonderland treatment centre last month in an effort to seek help for escalating personal issues, but she has continued to work while attending counseling classes. Her publicist, Leslie Sloane Zelnick, now confirms the star will be taking a much-needed rest after completing her current slate of film and promotional work - and Bening's movie A Woman Of No Importance will be scratched from her schedule. In a statement to website Tmz.com, Zelnick says, "(She has) decided not to push herself." This marks the second time the two actresses were supposed to work together - Bening was originally cast as Lohan's mother in Freaky Friday, but a scheduling problem forced the Being Julia star to pull out. (That's too bad. Judging by the title of the movie, the movie was made for Lohan).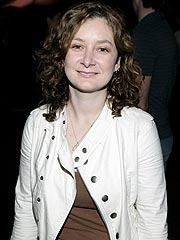 --Roseanne actress Sara Gilbert and her partner, TV writer-producer Allison Adler, are expecting their second child. Gilbert, 32, is carrying the child, according to her rep. Adler, 39, gave birth to their first child, son Levi Hank, in October 2004. The couple have been together since 2002.

--Girls Gone Wild founder Joe Francis called into the Howard Stern Show Wednesday morning to brag about banging most of young Hollywood complain about Parisexposed.com and talk about his pending lawsuit. He also gave out all kinds of juicy tidbits about his sexual exploits with Logan, Paris, and Tara.

--Catherine Zeta-Jones and Aaron Eckhart, who star in the upcoming food flick "No Reservations," will try to stay in character as presenters of the first annual Food Network Awards in Miami Beach on Feb. 23. Joining them onstage at the Food Network South Beach Wine and Food Festival will be culinary idols Nigella Lawson, Giada De Laurentiis, Bobby Flay, Rachael Ray and Emeril La gasse, who will serve as master of ceremo nies. The 90-minute event will air on the Food Network on April 15.

--Kid Rock was supposed to jet here last week to perform a few tunes with his idol Bob Seger at the Garden, but the plan went up in smoke after Rock took a little too long to make travel plans and Seger got miffed. "Tell him to forget it. I don't do things last minute," Seger was overheard saying, according to Steppin' Out's Chaunce Hayden. (Good for Seger! Kid has no class).
--Ewww...I still think Mandy can do so much better. DJ AM's a tool. Oh, not to mention not at all attractive.


--Hard rocker Tommy Lee has a soft side, and he's not afraid to flaunt it. Spies at nightclub Home on Wednesday witnessed Lee fawning over his cocktail waitress. "He was obsessed with her," we're told. "He kept telling her about a new line of lingerie for men and his new perfume line. Tommy said that guys need to do more role- playing." Lee hasn't gone totally girly, though - our source also saw him tweak the cocktail waitress' nose. "He just would not leave her alone," the tipster said. (And, I actually know what he was doing before he was at the nightclub. He and his band, Supernova, were playing Radio City. Iceman, care to comment?)
--It's called sunscreen, Richie. And, maybe some sit-ups.

--And finally...there's a little game called the Super Bowl this weekend. GO COLTS!!!

Posted by: Lawrenkm at 06:52 AM | Comments (14) | Add Comment
Post contains 924 words, total size 7 kb.
February 01, 2007
All You Need is Love, err, I Mean, Sex and McDonald's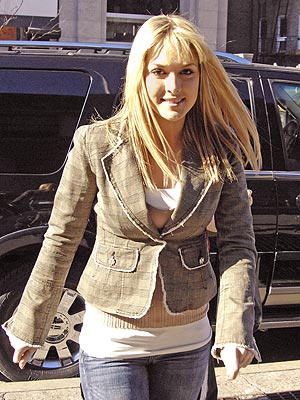 --
Tara Conner
has said "yes" to cocaine,
but no
to
Playboy
. (
Is it me, or does she not even look like the same person
?)
--American Idol boss Nigel Lythgoe has slammed reports he approached Courtney Love about joining the hit show, insisting she must have been the victim of a prank caller. The former Hole rocker said on Tuesday she had been contacted by Lythgoe about becoming a judge on the reality talent competition, possibly as a replacement for Paula Abdul. She told Us Weekly, "He called. He was wondering if I was interested. I thought it was kind of weird, but brilliant." Lythgoe denies the conversation took place telling the magazine, "I did not call Courtney Love and am afraid someone may have misrepresented me. Courtney Love is a very talented artist, but the judges for American Idol are Paula, Randy, and Simon. We have no plans to add to or replace any of them." A source close to Love adds, "It was probably a prank." (She'd be hilarious!)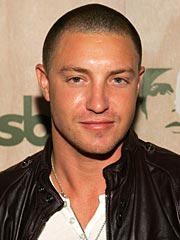 --Prison Break actor Lane Garrison had cocaine and more than twice the legal blood alcohol level in his system after a fatal car crash and should be charged with felony vehicular manslaughter, police said Wednesday. Last month, Garrison, 26, was involved in an accident that killed a 17-year-old male passenger. Two 15-year-old girls, who were also in the car, were both injured – one critically.
--Check out this recent vid of Pete Doherty shooting himself up (as usual), as he talks to Kate Moss on the phone and tells her he's fine. The video was taken earlier this month just two days after Pete and Kate had their relationship "blessed" in a Buddhist ceremony of the Thai island of Phuket. (Where's Johnny Dakota and his "There's No Hope With Dope" campaign when you need him?)

--Looks like K-Fed is making good on his threat to hit up Britney Spears for big bucks. Kevin Federline turned down a $25 million divorce settlement from the "Oops, I Did It Again" singer, according to Star. At one point, Federline was reportedly looking for $50 million from his estranged wife and the mother of two of his children — but the source insists it's not greed — but love of their kids. (I'm sorry, but that last part made me spit out my coffee with laughter).

--AskMen.com, the Internet's #1 lifestyle site for men and one of the premier sites in the Fox Interactive Media (FIM) network, today unveiled its 7th annual Top 99 Most Desirable Women list, brought to readers by returning sponsor Budweiser Select. AskMen.com readers cast a record number of online votes this year – more than 8.5 million – to name the women who best embody the qualities of a "fantasy girlfriend." Beyoncé Knowles, the famous singer turned actress, is the #1 Most Desirable Woman of 2007. Screen star Scarlett Johansson is the runner-up and actress Jessica Alba, last year's #1 Most Desirable Woman, rounds out the top three. The remaining top ten include Brazilian supermodel Adriana Lima, actress Jessica Biel, Victoria's Secret model Alessandra Ambrosio, Latin American pop singer Shakira, "Access Hollywood" host Maria Menounos, actress and U.N. Goodwill Ambassador Angelina Jolie and actress Elisha Cuthbert.

--This explains why style maven Tim Gunn has not yet signed on for the new season of "Project Runway" - he's been lining up a new job. Expect an announcement today from Liz Claiborne Inc. that Gunn, 53, is joining the firm as chief creative officer, The Post's Adam Buckman has learned. That means Gunn is leaving Parsons The New School for Design, where he's been chairman of the fashion design department since 2000 (and with Parsons for 23 years). Sources said his new job, set to start in March, will not prevent him from participating in "Runway" season No. 4.
--Wow. This is a far stretch from the "You got it, dude," days: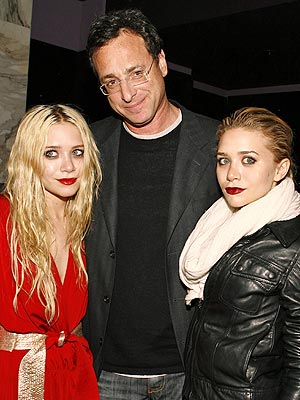 >
>
--Rehab isn't getting rid of Lindsay Lohan's appetite for hot guys. Usmagazine.com states that Lohan, 20, who entered L.A.'s Wonderland rehab center on Jan. 18 to treat her addiction issues, has been sending bachelor-about-town Brody Jenner, 23, sexy text messages for the last couple weeks. We've eye-balled one particularly flirtatious sext-message that Lohan sent Jenner - former flame of Kristin Cavallari, Nicole Richie and Lauren Conrad - last Saturday night in which the 12-stepper, among other requests, texted that all she wanted was "McDonald's and sex." When asked by Usmagazine.com to comment on Lohan's textual pursuit, Jenner, who just signed a deal to be a spokesman for Scope mouthwash, said, "Sorry, dude. I don't text and tell."
Posted by: Lawrenkm at 06:55 AM | Comments (7) | Add Comment
Post contains 790 words, total size 6 kb.
298kb generated in CPU 0.36, elapsed 0.5946 seconds.
46 queries taking 0.3217 seconds, 461 records returned.
Powered by Minx 1.1.6c-pink.