May 31, 2007
Get Pumped for More KFed!
--Nicole sent the above email out to her pals for a Memorial Day weekend gathering, and is now getting flack for it. Her
response
: "I mean, it rhymes. Are you really going to take an e-mail that rhymes that seriously? And it's a private e-mail to my friends. I was joking and I don't think there's anything wrong with it."

--David Hyde Pierce is officially out of the closet.

--With Lindsay gone, her boy toy resorts to hiring real strippers for his nightly coke orgy. (What a gem he is...)

--Star Wars commemorative stamps were unveiled by the U.S. Postal Service. (I didn't think stamp collectors could get any dorkier...I was wrong).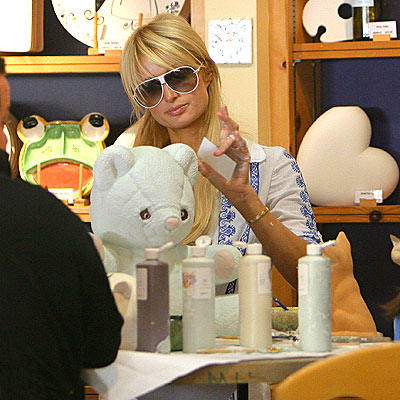 --Paris Hilton's cell mate has already been selected.

--Happy Birthday, Shiloh!
--Kevin Federline is NOT giving up on his musical career. He is investing his OWN money to produce a second album. The fact that his first album Playing With Fire was received with little enthusiasm hasn't deterred him. He's consulting with friends he's made in the music biz, like Scott Storch, but basically he's doing everything himself in his home studio. (He's still around?)

--StrayRod.
Random Thought of the Day:
I know who the TB-on-the-plane guy is! Would love to scoop the news and give you his name, but something tells me I'd be in BIG trouble. Completely useless piece of info, but still..it's kind of weird to have such a national story be about someone you know! I'll reveal more about my opinions of the situation as more info comes out.
Posted by: Lawrenkm at 05:33 AM | Comments (109) | Add Comment
Post contains 265 words, total size 3 kb.
May 29, 2007
The Lohan Trainwreck Continues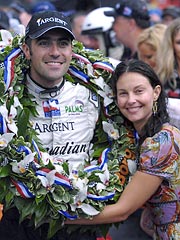 --
Mr. Ashley Judd
won
the Indy 500.
--Award-winning actor and game show regular Charles Nelson Reilly has died in Los Angeles. He was 76. Reilly, known for his flamboyant dress sense and candid acknowledgment of his homosexuality, began acting in New York, taking classes alongside future screen icon Steve McQueen. He went on to win a Tony Award for his 1962 Broadway show How to Succeed in Business Without Really Trying and was nominated for numerous others, before becoming a regular on quiz shows such as Hollywood Squares and Match Game. In 2001 the star, who was also a regular on The Tonight Show, admitted his appearances on such shows left him typecast, saying, "You can't do anything else once you do game shows. You have no career." Reilly's partner, Patrick Hughes confirmed details of his death on Friday following a year long illness.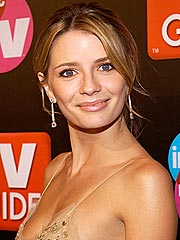 --Mischa Barton was hospitalized Sunday after reportedly suffering a bad reaction to medication, according to TMZ.com. A rep for the O.C. actress said Barton was with her family and is now "feeling much better." According to TMZ, Barton, 21, was at a friend's Memorial Day barbecue and began feeling ill. She was taken to an undisclosed hospital in Los Angeles and was "resting comfortably."
--Kirsten Dunst has signed a deal to step behind the camera and direct her first movie. The star will make a short film based on a ghost story sent to a women's magazine by a reader. The 25-year-old says of the project, "They've giving me carte blanche. "I pick everyone I want to collaborate with. "I've always been a fan of Roman Polanski and, you know, Repulsion with Catherine Deneuve and Rosemary's Baby. We just don't make movies like that any more."

--A 20-year-old dancer from Japan was crowned Miss Universe 2007 on Monday night, marking only the second time her country has won the world beauty title. Dressed in a black, red and purple Japanese-style gown, Riyo Mori nervously grabbed the hands of first runner-up, Natalia Guimaraes of Brazil, just before the winner was announced. Then she threw her hands up and covered her mouth, overcome with emotion. But she gathered herself together enough to catch the diamond-and-pearl-studded headpiece valued at $250,000 as it slipped off her head when Miss Universe 2006 Zuleyka Rivera of Puerto Rico crowned her. Mori immediately placed it back on her head.
--Actress Keira Knightley is being lined up to play Diana, Princess of Wales in a movie based on the late British royal's life. A controversial book, Diana and the Paparazzi, is at the center of a bidding war at this year's Cannes Film Festival in France. Film producer Quentin Reynolds, who is bidding for the rights, hopes the movie adaptation will be as popular at the box office as The Queen, which won Dame Helen Mirren a Best Actress Oscar. He says, "Already the word in Hollywood is 'get Knightley'. It's a story that has everything: pathos, tragedy, comedy, adventure...and Princess Diana. For every pound The Queen makes, a film about Diana will make ten." (I can see her in that role. I think she'd execute it quite well).

--Paul Newman says he's given up acting. "I'm not able to work anymore as an actor at the level I would want to," Newman, 82, told ABC's "Good Morning America" on Thursday. "You start to lose your memory, your confidence, your invention. So that's pretty much a closed book for me." Newman, star of films such as "Hud," "Cool Hand Luke" and "Butch Cassidy and the Sundance Kid," added: "I've been doing it for 50 years. That's enough." (How depressing. He's so awesome).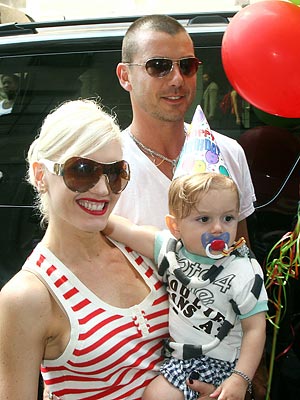 --Gwen Stefani and husband Gavin Rossdale celebrated their son Kingston's first birthday on Friday with pizza and balloons at Otto Enoteca in New York's Greenwich Village.

--The 60th edition of the Cannes Film Festival was full of stunts and celebrity — not to mention men on a mission, from the "Ocean's Thirteen" crew's campaign for refugees in Darfur, to Michael Moore's crusade to overhaul U.S. health care, to Leonardo DiCaprio's save-the-environment message. But the big news for moviegoers was the films — one of the strongest lineups at Cannes in years, full of moving performances by women. When the curtain fell Sunday on Cannes, the big prize went to a small film by a director who didn't have money to shoot it just six months ago. Winning the top prize, the Palme d'Or, is "like a fairy tale," Romanian director Cristian Mungiu said in his acceptance speech. Mungiu's film, "4 Months, 3 Weeks and 2 Days," is a gritty, realistic look at illegal abortion in communist-era Romania — just the kind of movie that Cannes critics are proud to champion over films with better commercial prospects.

--Less than 48 hours after her coke-tainted DUI smashup, Lindsay Lohan was back at it yesterday, partying with pals until she collapsed. The dazed young star wound up passing out in her SUV as gal pal Samantha Ronson drove them from an early-morning Memorial Day bash at a Hollywood hot spot. A series of shocking photos show a rubber-limbed Lohan stumbling out of the trendy club Teddy's at the Roosevelt Hotel, then sprawled in the front passenger seat of her black GMC, her head lolling back, her mouth agape and her heavy-lidded eyes firmly shut. Lohan was so out of it, a witness said, that she wasn't even aware of the flashes from paparazzi snapping the photos. The debacle seems to have prompted the 20-year-old to make another run at rehab. Lohan today is expected to check herself into the Malibu rehab facility Promises - of Britney Spears fame. "She finally realizes it's the right thing to do," a close friend of Lohan told In Touch magazine. "She is going willingly."
Random Thought of the Day:
Myspace or Facebook? I've listened for months to people arguing about which is "cooler." I've never even logged on to Facebook. What's the draw? Or, are they all just too teeny-bopper and those of us over 21 should stop using services like those?
Posted by: Lawrenkm at 05:43 AM | Comments (12) | Add Comment
Post contains 1021 words, total size 7 kb.
May 25, 2007
Enjoy the Long Weekend!
--
Spencer Pratt
and
Heidi Montag
are engaged
. Pratt, 23, popped the question to Montag, 20, Tuesday night at the Bacara Resort & Spa in Santa Barbara, says a source who adds: "She said 'yes.' She's over the moon!" The Hills stars, whose controversial courtship was chronicled last season on the hit MTV reality series, have been dating for just eight months. (
I can't believe she's still w/ this clown. Does he have a job yet
?)

--REM have begun recording their new album in Vancouver. As previously reported, the band have hired Bloc Party and Snow Patrol producer Jacknife Lee to work with them on the follow-up to 2004's 'Around The Sun'. (Good to hear...they are so talented).
--Hollywood star Sharon Stone raised $7 million for AIDS research at a star-studded party at the Cannes Film Festival on Wednesday night. Stars at the fundraiser for charity amFar, The Foundation For Aids Research, included Matt Damon, Naomi Campbell, producer Harvey Weinstein and Ivana Trump. Items auctioned off included a photograph of Sophie Marceau taken by photographer Mario Testino which raised $300,000, a week aboard a luxury yacht, and a tennis lesson with sportswoman Monica Seles. Stone told the 700 attendees, "You have no idea of the good that you've done, or the difference that you've made." Australian pop star Kylie Minogue performed "Can't Get You Out Of My Head" and 1988 hit "Locomotion" at the event. Screen legend Elizabeth Taylor - who organized the event - was unable to attend due to health problems.

--Somehow, Jacko continues to get gigs...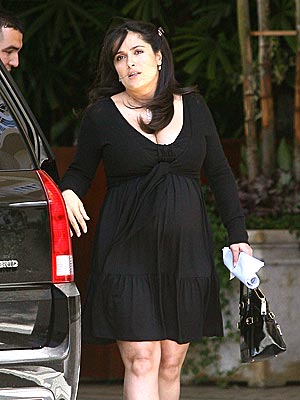 --Salma just doesn't look comfortable...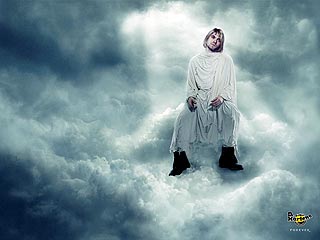 --The head of Dr. Martens shoes apologized Thursday for an ad featuring Courtney Love's late husband, Kurt Cobain, and other dead rock stars. "We are really, really, really sorry," Dr. Martens CEO David Suddens said. "We do think that it is offensive. We made a mistake. My message to Courtney Love is: This is something we shouldn't have been doing." On Wednesday, Love lashed out at the company via her publicist. "Courtney had no idea this was taking place and would never have approved such a use," her rep said. "She thinks it's outrageous that a company is allowed to commercially gain from such a despicable use of her husband's picture." The ad shows Cobain wearing black Dr. Martens boots, draped in an angelic robe and sitting on a cloud. In the corner, it reads: "Dr. Martens. Forever." The ad also includes similar images of the late Sid Vicious and Joey Ramone.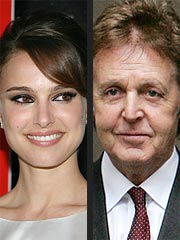 --Sir Paul McCartney has launched his new music video with a little help from a friend ... of his daughter Stella. Natalie Portman appears as a dancing ghost in the video for McCartney's single "Dance Tonight," which had its worldwide premiere Wednesday on YouTube. McCartney connected with Portman through his fashion-designer daughter, Stella, who makes the non-leather shoes Portman buys. "I rang her up and said 'Hey, I'm Stella's dad!' " McCartney said in a press release for the video. "She had a bit of time off as she was between films so it was great."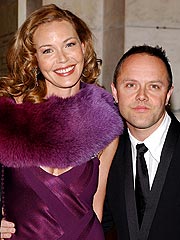 --Gladiator actress Connie Nielsen and Metallica drummer Lars Ulrich have welcomed their first child together, a son. "His name is Bryce Thadeus Ulrich-Nielsen," Nielsen's manager said. "He was born on May 21." Nielsen, 42, told the Danish newspaper BT, "We are ecstatic. Everything is fine with him. He is eating, and he's just so fine." (He looks like a total shrimp next to her)

--The Showtime series "Weeds" is adding new talent to its cast for the third season, including Mary-Kate Olsen and Matthew Modine. Olsen is cast as "Tara, a devoted Christian girl . . . who becomes a love interest for Nancy Botwin's (Mary-Louise Parker) son, Silas (Hunter Parrish)." Modine, sources told Page Six, will play a real-estate agent. The show's executive producer told Hollywood Reporter, "Audiences have seen only one side of Mary-Kate, but here we'll see her in a whole new light." (I'll be interested to see this...)

--The Osmonds will reunite this summer for a TV special celebrating a half-century in the entertainment business. Seven Osmond siblings - Alan, Wayne, Merrill, Jay, Donny, Marie and Jimmy - are scheduled to be onstage Aug. 13-14 at The Orleans Hotel Showroom, publicist Kevin Sasaki said Thursday from Los Angeles. Tickets for the live shows range from $75 to $125. The shows will be taped for "The Osmonds 50th Anniversary," which will air next March on PBS stations. (God helps us all...)
Random Thought of the Day:
Have great Memorial Day weekends, folks! Hope you all have fun plans. I won't be at the race this year, but it's hard not to take notice when it's 500 mania all over town. There are 3 women in the field this year--that's pretty cool. I'm sad that Jim Nabors won't be there to sing "Back Home Again in Indiana." That was always my favorite part for some reason.
Posted by: Lawrenkm at 05:56 AM | Comments (9) | Add Comment
Post contains 827 words, total size 7 kb.
May 22, 2007
Check Out Paula's Broken Nose This Week on Idol!
--
Scott Stapp
, the former lead singer of platinum rock band
Creed
,
was arrested
in Boca Raton, Fla. on suspicion of domestic assault with intent to commit a felony. Stapp, who spent the night behind bars in a Palm Beach County jail. At this point, no victim has been identified. The 33-year-old rocker was married to Miss New York USA 2004 Jaclyn Nesheiwat in February 2006. The couple has a 4-month-old daughter together. Stapp also has a son from a previous marriage. (
Someone looks a little too happy in their mugshot
) (
Later reports have revealed that he was arrested for throwing an Orangina bottle at his wife's head. ORANGINA
?)
--Cole Porter gets a star on the Hollywood Walk of Fame. (FINALLY! So ridiculous that no-talent ass clowns like Ryan Seacrest and the Olsen Twins have them and not Cole Porter. PJDJD, care to weigh in?)

--Jessica Simpson is going to design undies.

--Avril v. the Duffs (Catfight! My money's on Avril.)
--Dennis Quaid is set to become a dad again. The actor and his wife Kimberly are expecting twins through a surrogate, according to reports. Quaid, who has a teenage son by ex-wife Meg Ryan, and his wife are using a gestational carrier - that means the twins will be their biological children, carried by another woman. Quaid wed Kimberly wed in July, 2004.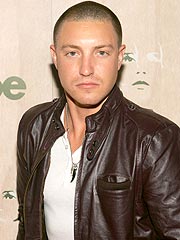 --Actor Lane Garrison pleaded guilty Monday to vehicular manslaughter without gross negligence and two other alcohol-related charges that could result in a sentence of nearly seven years in prison. Flanked by two attorneys, the Prison Break star stood in a Beverly Hills courtroom and said, "I am guilty, your honor." He faces a maximum sentence of six years and eight months behind bars, but the actual time could be reduced by half with good behavior. He is scheduled to be sentenced on Aug. 2 by Superior Court Judge Eldon Fox.

--I present you John Legend, some hoochies, and his package.

--A spokesperson for Paula Abdul confirmed that over the weekend, Abdul tripped trying to avoid her Chihuahua, Tulip. As a result of the fall, the "American Idol" judge broke her nose. (Whatever. I bet Simon got annoyed with her and boxed her).

--"She's dynamite between the sheets. Lindsay's so highly sexed she can make love all night in every position imaginable. No girl I've ever slept with comes close." --Calum Best, on his new squeeze, La Lohan.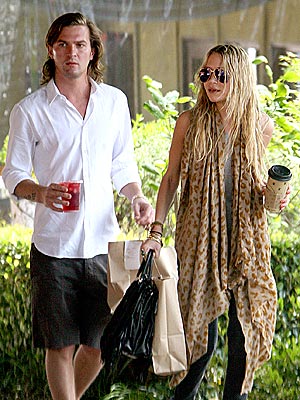 --Did she just pull the curtain off the wall and put it around her neck?
Random Thought of the Day:
Is it really time for me to wear a swimsuit? That snuck up on me! Grrr...

Posted by: Lawrenkm at 05:55 AM | Comments (108) | Add Comment
Post contains 454 words, total size 4 kb.
May 18, 2007
Watch out For the Pot Brownies
--The question on everyone's mind at the Operation Smile benefit the other night was:
Where is
Jessica Simpson
? The singer has been a huge supporter of the cause for 10 years but stopped after her well-publi cized trip to Africa for the charity last year, and her split from hubby Nick Lachey. "She's turned her back on them," the spy said. "She got a lot of good publicity from the charity but re fused to let pictures of her be in the commemorative book and hasn't done anything with them in a year." A rep for Simpson said she was in Germany being honored at the UNESCO Gala to Benefit Children in Need, "partly for her work with Operation Smile. Jess was one of four honorees for her philanthropic work. She sang two songs, and the event raised about $3 million to build schools all over the world."
--David Hasselhoff has been treated in hospital for alcohol poisoning 12 to 13 times, according to his ex-wife Pamela Bach. Bach's revelations follow the release of a video of the former Baywatch star earlier this month, struggling to eat a hamburger while drunk and hurling expletives at his teenage daughter, who was filming him. She tells Us Weekly, "He has been to the emergency room at least 12 to 13 times at Cedars-Sinai (Los Angeles hospital) - under aliases - for alcohol poisoning. He's been through three rehabs - in 2001, 2002, and 2004." But Hasselhoff's lawyer Melvin Goldsman denies both claims. The couple were married for 16 years before divorcing in July 2006 because of Hasselhoff's problems with alcohol.

--Rumors are circulating that Mary Kate and Ashley Olsen may be the next Bond girls. Apparently one of the producers is taken with the skeletal pair and is offering them roles in the 22nd installment of the 007 franchise. The deal is also being sweetened for the girls with the promise of no nudity or sex scenes. Although, we'd rather see Daniel Craig tongue-kiss slated villain Goran Visnjic (from ER) than romp with those two ghouls. (Oh, this would be a TERRIBLE decision...)
--An Andy Warhol painting sold for more than $71 million, more than quadrupling the previous top auction price for the pop artist's work, an auction house said. The Wednesday auction of postwar and contemporary art took in a total of nearly $385 million, making it the second most lucrative art auction ever held, according to Christie's. The auction was to continue Thursday. Warhol's painting "Green Car Crash (Green Burning Car I)," went for $71.7 million to an anonymous buyer. The previous auction record for a Warhol work was $17.4 million, set when "Mao" sold at Christie's in November, the auction house said.

--Brit Brit got rid of her wig and her some new extensions. Tacktastic!

--Robert De Niro and Al Pacino will team onscreen for just the second timein "Righteous Kill," a $60 million indie production put together by Nu Image's Millennium Films and Emmett/Furla Films. The two stars play cops chasing a serial killer. "This is an event in world history," he said. "They were in two scenes in 'Heat.' In this movie, they are in the whole thing together." Both thesps starred in "The Godfather: Part II" but had no scenes together.

--An AI conspiracy theory?
--The Office star Jenna Fischer has fractured her back in four places after falling down a set of stairs in a New York bar on Tuesday. The actress was taken to St. Vincent's Hospital in Manhattan after the fall at Buddakan. Her representative tells the New York Daily News, "She avoided anything scary near the spine and she'll make a full recovery in time to shoot season four of The Office this summer." (What did you guys think of last night's show?)

--Passions goes Brokeback.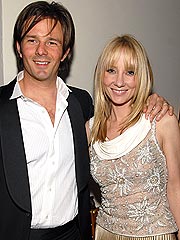 --Anne Heche's divorce fight escalated Thursday with her estranged husband calling her a poor parent with "bizarre and delusional behavior." Heche says her ex "resorted to lies" to get more money from her. Coley Laffoon, 33, who filed for divorce in February after a five-year marriage, is seeking at least $33,000 a month in support and primary custody of their 5-year-old son, Homer, according to a Los Angeles Superior Court filing. "Clearly, [Heche's] anger toward me has clouded her ability to think rationally about what is in Homer's best interest," says Laffoon's papers, filed May 2 but released on Thursday. Heche, 37, countered by releasing a statement saying Laffoon has "resorted to lies with the court because Anne would not cave in to his astronomical money demands" – including what Heche said was actually $45,000 in monthly support.

--A very brave maitre d' bounced Ice T and Coco from a bottle-service table at Maxim's Hot 100 party at Ono in the Gansevoort Hotel to make room for Hilary and Hayley Duff Wednesday night. "Coco was p - - - ed," our sources report. Also braving the huge line snaking around the hotel were Lindsay Lohan and Calum Best, Jay-Z, Avril Lavigne, Rebecca Romijn and Jerry O'Connell, Megan Fox, and Richie Rich and Amanda Lepore. The Gansevoort is where Maxim is launching its first in a chain of Maxim Prime steakhouses with Jeffrey Chodorow. (For Hilary and Hayley? OUCH.)
--Two of U2's tunes are in the running to be the campaign song for Hillary Clinton's presidential campaign. 'Beautiful Day' and 'City Of Blinding Lights' are two of nine songs in the running to soundtrack Clinton's 2008 race for the presidency. KT Tunstall's 'Suddenly I See' and early 90's indie stars Jesus Jones' 'Right Here, Right Now' are also contenders. The former first lady has launched a contest on Hillaryclinton.com asking people to vote on which song she should use.
Her list of songs are:
U2 - 'City Of Blinding Lights'
U2 - 'Beautiful Day'
KT Tunstall - 'Suddenly I See'
Smash Mouth - 'I'm A Believer'
The Temptations - 'Get Ready'
Dixie Chicks - 'Ready To Run'
Shania Twain - 'Rock This Country!'
Jesus Jones - 'Right Here, Right Now'
The Staple Singers - 'I'll Take You There'
(What? No "Dude Looks Like a Lady" by Aerosmith or "Bitch" by Meredith Brooks? I'm shocked).

--This is one of the funniest 911 calls I've ever heard. Still laughing...oh, and listen to the anchor snort while laughing at the end.
Random Thought of the Day:
How annoying are those Yaz commercials? If I was out with girlfriends at a bar, and one of them spouted off a 5 minute schtick about how Yaz is great but might give me a rash, or how I shouldn't use it if I have kidney, liver, or adrenal failure, etc., I'd slap her. Hard.
Posted by: Lawrenkm at 06:02 AM | Comments (46) | Add Comment
Post contains 1123 words, total size 9 kb.
May 16, 2007
Wednesday Tidbits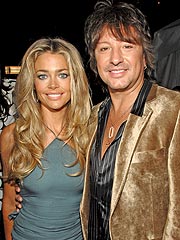 --
Denise Richards and Richie Sambora
broke up
about two months ago, her rep confirms. Although they were no longer a couple, last month they attended the funeral in New Jersey for Sambora's father, who died of lung cancer on April 21. "Denise ended things but wanted to be there for him as a friend," a source close to Richards said. A Sambora source calls the split "amicable." (
Surprised no one picked up on that until now..
.)
--Marilyn Manson made sure his girlfriend Evan Rachel Wood became the highest paid actress in music video history for her sex scenes with him in new promo "Heart-Shaped Glasses." Manson, who split from his wife Dita Von Teese last December, reportedly as a result of his relationship with Wood, was determined the 19-year-old should be properly compensated for her raunchy appearance. The first two minutes of the "Heart-Shaped Glasses" video feature Manson and Wood writhing around naked, having passionate sex - with many believing the couple actually made love for the cameras. Manson tells MTV News, "I did insist that Evan be paid the most that any actress has ever been paid in music-video history to be in this, even though she wouldn't have asked for it. There's no one else that could've been in it, because it was inspired by her." (Have you guys seen this yet? It's so disturbing! Even for Manson! The video is on YouTube if you want to watch).

--The Tony Award nominations came out yesterday. Click here for a complete list. Heavily nominated shows include Spring Awakenings and The Coast of Utopia. (Even if you aren't a Broadway junkie like I am, you'll still recognize a lot of names).
--Cameron Diaz was left a little red faced on TV yesterday when her loose-fitting top slipped down and left her right breast exposed on The Ellen DeGeneres Show. Quick-thinking cameramen shot Diaz from the side until show host Ellen DeGeneres alerted her guest to the wardrobe malfunction. The actress, dressed in a beige suit, laughed off the gaffe after DeGeneres said, "They're asking you to pull up your shirt." Diaz said, "Excuse moi. Thank you. I went through so many foolproofs on this too - 'It ain't gonna fall out, I promise.' I hate double-stick tape; you can always see double-stick tape." Comedienne DeGeneres responded, "Well, we saw something else."

--According to Maxim magazine, Lindsay Lohan is the hottest woman in the world right now. The "Georgia Rule" actress-troublemaker tops the magazine's eighth annual "Hot 100" list, a ranking by editors weighing buzz and beauty for women in film, TV, music, sports and fashion. Jessica Alba had to settle with the No. 2 on the list, which is in the magazine hitting stands Saturday. She's followed, in order, by Scarlett Johansson, Christina Aguilera, Jessica Biel, Ali Larter, Eva Mendes, Rihanna, Eva Longoria, Fergie, Sienna Miller, Angelina Jolie, Beyonce Knowles and Katherine Heigl. (LOHAN???? Give me a break.)

--Kanye West has revealed full details of his collaboration with Coldplay's Chris Martin. The track is called 'Graduation' and is also the title of West's third album, the follow up to 2005's 'Late Registration', reports Billboard. The album is also set to feature the track 'Can't Tell Me Nothing', a clip of which has leaked online. (Hmmm...that sounds interesting...)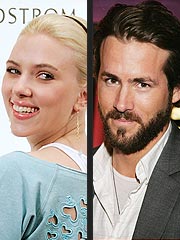 --ScaRy?

--Steve Sanders gets dumped again. Will he call Kelly?

--"My greatest competition is, well, me . . . I'm the Ali of today. I'm the Marvin Gaye of today. I'm the Bob Marley of today. I'm the Martin Luther King, or all the other greats that have come before us. And a lot of people are starting to realize that now." --R. Kelly (Why didn't he name a famous child molester? He's that, too).

--Aretha's got her a new man. Bet he makes her feel like a natural woman.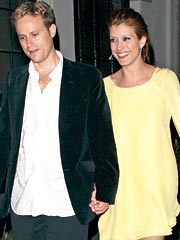 --Grey's Anatomy star Kate Walsh now has another reason to celebrate: In addition to getting her own spinoff, she's also getting married. The actress, 39, confirmed Tuesday that she's engaged to her boyfriend, Alex Young, a production co-president at 20th Century Fox. The Grey's star flashed her Neil Lane Jubilee-cut diamond and said that Young proposed last week in San Francisco. So what makes her fiancé so special? "Oh, everything," she gushed at the Entertainment Weekly upfront party at The Box in NYC. "He's the most amazing man I ever met."

--Sweaty Betty.
Random Thought of the Day:
Ok, it's getting down to the wire. Who are you pulling for on American Idol? Blake? Milinda? Jordan? I think Blake has a good shot because he is the most "commercial" in my opinion. However, I'm pulling for the person I think is the best vocally, and that's Milinda.
Posted by: Lawrenkm at 05:45 AM | Comments (2) | Add Comment
Post contains 788 words, total size 6 kb.
May 15, 2007
I Suck
Alive. Swears. Blogging will resume tomorrow. Proms.
Posted by: Lawrenkm at 06:00 AM | Comments (1) | Add Comment
Post contains 12 words, total size 1 kb.
May 09, 2007
Save Paris!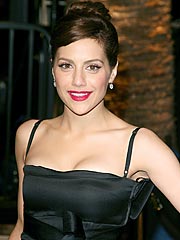 --
Brittany Murphy
has
tied the knot
with Simon Monjack, the British writer and director of her latest project. "They were married at their home in Los Angeles several weeks ago in a very intimate ceremony," Murphy's rep said. "It was officiated by a rabbi and they were surrounded by their families." After the wedding they then headed to Louisville for last weekend's Kentucky Derby.
--Paris Hilton is calling on her fans to help her stay out of jail - by endorsing an online petition they can sign. The desperate socialite, who was sentenced to serve 45 days in jail last week after violating terms of her 2006 drink-driving arrest, has teamed up with a pal called Joshua to urge fans to help her. In a post on her MySpace blog, Hilton, who is also asking California Governor Arnold Schwarzenegger to pardon her, writes, "My friend Joshua started this petition. Please help and sign it. I love you all!" The petition, which is addressed to Schwarzenegger, claims "the American public who support Paris are shocked, dismayed and appalled by how Paris has been the person to be used as an example that drunk driving is wrong. She provides hope for young people all over the US and the world. She provides beauty and excitement to (most of) our otherwise mundane lives. If the late former President Gerald Ford could find it in his heart to pardon the late former President Richard Nixon after his mistake(s), we undeniably support Paris Hilton being pardoned for her honest mistake as well." Hilton is due to start serving time by June 5 if her appeal fails, after being sentenced at a hearing at Los Angeles Superior Court on Friday. (ARE YOU KIDDING ME?)

--George Michael is headed for the slammer. The pervy pop has-been - once infamously busted for a lewd act in a Beverly Hills men's room - yesterday pleaded guilty to driving under the influence of drugs after being found slumped over his steering wheel at a traffic light last October. "I am perfectly aware that I did something very wrong . . . and I'm perfectly prepared to accept the correct punishment," the former Wham! star told a court in North London. He'll be sentenced May 30.
--Rosie O'Donnell is dying for a game show. The departing buccaneer of "The View" is said to have her eye on "The Price Is Right." Word is that "Price" producers aren't in love with any of the current host contenders - George Hamilton, Mark Steines, Todd Newton and Mario Lopez have been mentioned - but retiring host Bob Barker "is adamant that Rosie not get the gig," according to a source. (A.C. Slater hosting "The Price is Right?" Oh, that's just hysterical...)

--What the hell has happened to Cate Blanchett?
--Mike Myers, creator of the Austin Powers film franchise, told SCI FI Wire that he definitely wants to make another movie and will get to it after he finishes his next project, called The Love Guru. And it might focus on Austin's nemesis, Doctor Evil. "I have figured out that the story will be taken from the point of Doctor Evil," Myers said in an interview while promoting Shrek the Third. "It will be powered from Doctor Evil's point of view." Myers added: "That will be the first of a trilogy. ... I'm just joking! ... I haven't figured it all out. Who knows?" (Come on. This is over. No more Austin).

--Tori Amos has announced she is writing a musical. The singer says that she is embarking on the project which is set for the West End and Broadway when it is completed. "I think I am writing a musical. I'm gushing but I'm under lock and key," she explained. "I'm trying to be Lloyd Webber and Rice. I'm trying to be both (of them). I'm busy. This is such a big project - a double record, 23 songs and the extras."

--The owner of an upscale steakhouse in Louisville said he asked O.J. Simpson to leave his restaurant the night before the Kentucky Derby because he is sickened by the attention Simpson still attracts. "I didn't want to serve him because of my convictions of what he's done to those families," Jeff Ruby said in a telephone interview Tuesday. "The way he continues to torture the lives of those families ... with his behavior, attitude and conduct." Ruby - who owns restaurants in Cincinnati, Louisville and Belterra, Ind. - said Simpson, who was in town for the Derby on Saturday, came in with a group of about 12 Friday night and was seated at a table in the back. A customer came up to Ruby and was "giddy" about seeing Simpson, Ruby said. "I didn't want that experience in my restaurant," Ruby said, later adding that seeing Simpson get so much attention "makes me sick to my stomach." He said he went to Simpson's table and said, "I'm not serving you." Ruby said when Simpson didn't respond, he repeated himself and left the room. Ruby said Simpson soon came up to him and said he understood and would gather the rest of his party to leave. Simpson's attorney, Yale Galanter, said the incident was about race, and he intended to pursue the matter and possibly go after the restaurant's liquor license. (And we wonder why the world hates attorneys).
--Click here if you want to find out which one of the final ladies wins The Bachelor.
--Sanjaya and New York? (That's just a whole lotta "ewwww")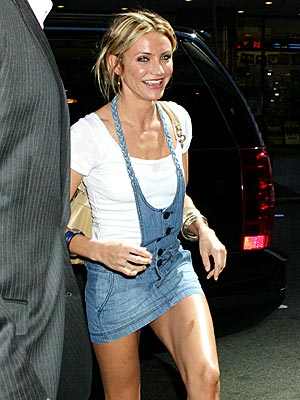 --Oh, Cameron. You're usually a fashion trainwreck, but this is even worse than normal. It looks like an acid-washed singlet. I mean, where in Vogue did you read that braided mom denim was in?
Random Thought of the Day:
I hate personalized license plates. Hate.Them. I'm ok w/ specialty plates--saving kids, whales, whatever, loving you some Jesus, or, showing love for your university. But, thinking you are cute w/ the clever way you fit letters and numbers around to say something? It's just annoying. I've had some people say to me, "well, I just have my name on there." WHY? Why do you need to announce it? "I'm BOB and here I come in my Ford Escort!" Come on. And Mr. IP LAW out there? Well, you should have yours changed to "D-BAG."
Posted by: Lawrenkm at 06:06 AM | Comments (78) | Add Comment
Post contains 1060 words, total size 7 kb.
May 07, 2007
The Facts of Life Are All About You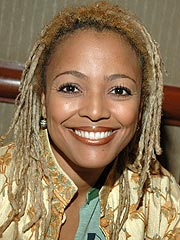 --
Tootie
has a son
!
--Sex And The City writer Candace Bushnell is reportedly at war with former best friend Darren Star, after he sold a TV show based on one of her novels to a TV network without telling her. Star, who produced the hit TV adaptation of Bushnell's book, was asked by the author to also turn her novel Lipstick Jungle into another hit television series and wanted to air the project on network NBC. But when the author's agents couldn't reach an agreement with Star he created his own version of the pilot, changed the name to Cashmere Mafia and sold it to rivals ABC. A source tells gossip column PageSix, "Candace is hurt and upset by Darren's betrayal. She was shocked. He was one of her best friends." The pilot episode of the TV adaptation of Lipstick Jungle stars Brooke Shields. (I just borrowed this book from my friend, Steph. Anyone read it? Hope it's good...)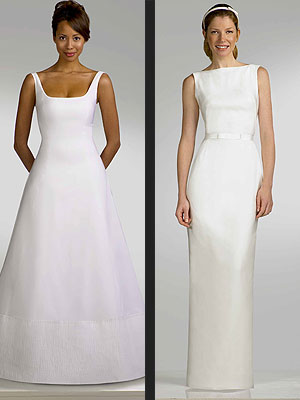 --The past few years have yielded affordable bridal collections from some of our favorite stores -- Ann Taylor, J. Crew, even H&M -- and now Isaac Mizrahi is bringing his signature style to a bridal collection for Target. Available only online at target.com, the line will include bridal gowns, bridesmaid dresses and accessories for men and women, all for under $160! And of course, the line is chic enough to be worn to a cocktail party, black tie affair or even prom. Mizrahi says of the decision to make a bridal collection, "My bridal gowns are all reinventions of the classics, providing an affordable alternative for women everywhere. I put a lot of design energy into designing this collection for Target because every bride deserves to find the gown of her dreams, regardless of her budget."
--Movie icon Marilyn Monroe lost her right of publicity when she died in 1962, a New York court has ruled. It was decided on Wednesday the Some Like It Hot star relinquished power to control the commercial use of her name and image after her death, giving permission for family members of late photographer Sam Shaw to continue selling and licensing pictures of the actress, including the iconic photo of the blonde beauty standing above a subway vent. Monroe's estate sued Shaw Family Archives and Bradford Licensing Inc. in 2005 in Indiana alleging violations of the superstar's right of publicity. The dispute arose after the release of controversial T-shirts featuring an image of the star taken by Shaw. Shaw's family subsequently filed a declaratory relief action over the dispute in New York federal court. (I'll let our resident trademark/copyright/IP guru, Iceman, weigh in on this one...)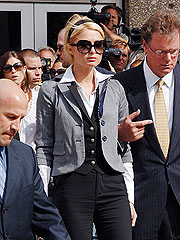 --"[The judge] made up his mind before he even came in today. If it were anyone else, this would've never had happened." "And after all the money we spent!" --Kathy Hilton, reacting to the news that Paris was sentenced to 45 days in jail.

--Naomi Campbell's latest arm candy is dashing hotel mogul, and Uma Thurman's recent ex, Andre Balazs. Though insiders say the two are not a couple, they were spotted last week at Waverly Inn having a cozy dinner, which was briefly broken up when Donna Karan plopped down to chat with the dinner daters. Later, Balazs brought Campbell to Kelly Killoren Bensimon's birthday party at Pop Burger, though a spy said, "They weren't really together there." (He better learn how to duck quickly...)

--A version of the General Lee — a 1969 Dodge Charger made famous in the television show "The Dukes of Hazzard" — fetched a winning bid of nearly $10 million Friday in an online auction. If the bidder comes through with cash or financing for the $9,900,500 price, the car will be the most expensive item ever sold by eBay Inc., company spokeswoman Catherine England said. Actor John Schneider, who played Bo Duke in the show, sold the car, which was not featured in the original show but carries the signatures of the cast.
--Evanescence guitarist John LeCompt said Friday he's been fired from the band, and he also said drummer Rocky Gray has quit, so things aren't looking good for the multi-platinum, two-time Grammy winning alternative rock act, one of the biggest bands in the world -- but apparantly shrinking by the second. "I'm done, and I'm pretty upset about it," LeCompt said, calling from Little Rock, Ark., the band's home town. "(Singer) Amy Lee called and fired me today. There's absolutely no loyalty in this band."

--Gisele Bundchen is counting down the seconds until her contract with Victoria's Secret runs out so she can cash in on her new deal with H&M. Page Six sources say that the bronzed beauty - who is always on the arm of boyfriend Tom Brady - is "negotiating a lingerie line" with the label. "Gisele has been in talks with H&M for a long time, but for legal issues she has to wait for her Victoria's Secret contract to end to start the project." Reps for Bundchen did not comment.
--Sacha Baron Cohen is set to play Freddie Mercury in a movie about the Queen singer's life, it has been reported. The comic - who reportedly based his character Borat's look on the late music legend - is said to be the front runner to play Freddie seeing off stiff competition from Johnny Depp. A source told Britain's Daily Mirror newspaper: "Filmmakers are working flat out to get the best possible script. Sacha loves the idea he can get away with playing Freddie after modeling Borat's look on him." The movie is being developed by Robert De Niro's company Tribeca Productions.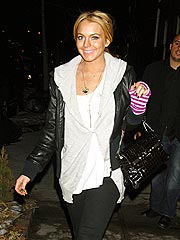 --Lindsay Lohan reportedly participated in what the Britain's News of the World on Sunday called a "marathon cocaine binge" only 20 days after she left rehab. A rep for the actress had no comment on the report. The paper's story also includes what it says are screen grabs from video clips of Lohan, 20, inside the ladies room of Teddy's nightclub in the Hollywood Roosevelt Hotel, with two friends who are also allegedly taking drugs. Lohan also is quoted boasting about her sexual conquests among celebrities, while unnamed "friends" of the actress, according to the paper, said her drug-taking began at 8 p.m. one night and was still going on at 11 a.m. the next morning. (I'm shocked! Shocked, I say!
)
Random Thought of the Day:
Todays' Random Thought is a sing-a-long inspired by the first post. Everyone feels better after singing the "Facts of Life" theme song. Ok, let's go:
You take the good,
You take the bad,
You take them both and there you have the facts of life.
The facts of life.
There's a time you gotta go and show
You're growin' now,
You know about the facts of life.
The facts of life.
(Ok, now you really start to build up the volume...)
When the world never seems,
To be living up to your dreams.
And suddenly you're finding out,
The facts of life are all about you.
All about you.
You-u-u-u,
A-ll about you.
It takes a lot to get em right,
But you're learnin the facts of life.
Learnin the facts of life.
Learnin the facts of life.
Learnin the facts of li-fe.
Yeah, I know you feel better now.
Posted by: Lawrenkm at 05:56 AM | Comments (6) | Add Comment
Post contains 1228 words, total size 9 kb.
May 04, 2007
Grab Your Hats and a Mint Julep!
--
Paris Hilton
will be prim and proper
today
in L.A. Superior Court, where prosecutors will argue she should be jailed for
45 days
for driving on a suspended license. Paris, who pleaded no contest last January to alcohol-related reckless driving, was on probation when she was pulled over on Jan. 15. She signed a document acknowledging she was not allowed to drive. But on Feb. 27, she was pulled over again. In documents filed Monday, prosecutors say they also want Hilton to abstain from alcohol for 90 days and wear a secure continuous re mote alcohol monitoring (SCRAM) device on her ankle. "These violations demonstrate Hilton's disregard for the vehicle laws of this state," the court filing said. (
Ok guys...what do you think? Will she get any jail time
?)
--Julianne Moore and Tom Hanks are going back in time as the unlikely stars of a new Barry Levinson western. The pair will star in new movie Boone's Lick, which is adapted from a book written by Brokeback Mountain screenwriter Larry McMurtry. In the new period film, Moore will portray a pioneer woman who falls in love with her brother-in-law, played by Hanks, during a cross-country trip from Missouri to a fort in Wyoming to rejoin her husband, according to FilmStew.com.

--Bette Midler will replace Celine Dion as the headliner at Caesars Palace in Las Vegas, officials announced Thursday, answering the lingering question of who would be chosen to step into some big shoes and the 4,100-seat Colosseum, which Dion virtually sold out for what will be a nearly five-year run by December. Dion's show, "A New Day," has grossed more than $500 million since it began in March 2003, producers said. The Grammy award-winning singer announced in January that she would end her run at the end of the year in the $95 million theater. (I love Bette. Would totally fly out there to see her show).
--Actress Chloe Sevigny is still traumatized by her controversial fellatio scene opposite Vincent Gallo in The Brown Bunny - because everyone seems to have an opinion about it without seeing the film. The Boys Don't Cry star hit the headlines when the movie was shown at the Cannes Film Festival in France in 2003 and film fans questioned her decision to perform the unsimulated sex act on her ex-boyfriend. The film was largely a flop and Sevigny's agents at the William Morris Agency dropped her as a client upon its release. Now, almost four years after the controversy, Sevigny admits she still has moments when she wishes she had never made the movie. She says, "I seem to question myself every day why I crossed the line in The Brown Bunny, but I really believed in the director (Gallo) as an artist. I guess I just thought, 'I could go to this extreme once, ' but perhaps it was the wrong choice. I'm not gonna beat myself up over it anymore. I think perhaps if it had come out at a different time people would've reacted to it differently. Making it for me was not difficult but the reaction from the public has been very difficult for me to handle. I think a lot of people talk about it without having seen it and that's part of the problem." ("Perhaps?")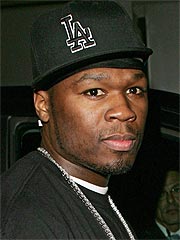 --"He's put a lot into it, and it's all very tasteful, except the stripper poles." --50 Cent's realtor, about his 52-room Connecticut mansion.
--Pearl Jam are set to release a seven-disc collection of live tracks. The CDs, which will contain a total of 76 songs, will be called 'Live At The Gorge 05/06' and will be released on June 26 in the US. It contains tracks from shows between September 1, 2005 and July 23, 2006. The album can be pre-ordered via pearljam.com. (Good lord, that's long!)

--Tommy Lee is buying a luxury Dubai island for ex-wife Pamela Anderson. The Mötley Crüe drummer has decided to buy 'Greece' in The World project - a manmade archipelago of 300 islands in the shape of the world currently being built off the Dubai coast. Tommy is hoping he and Pam - who have been divorced for nine years - can spend time there with their two sons. The 44-year-old rocker told Britain's Daily Mirror newspaper: "I've been doing a lot of research on Dubai property and The World project. "We're going to buy Greece because I'm Greek originally. Pammy actually turned me on to the whole thing."
--This is straight out of a Lifetime movie-of-the-week, but it happened less that 15 minutes from me!

--David Hasselhoff stars in a new video that shows him roaring drunk and rolling around shirtless as he tries to eat a hamburger off the floor. The 54-year-old "Baywatch" star, who went into rehab for booze a few years back, was videotaped by his daughter Taylor, 16, who is heard pleading with him: "Dad, you have to promise me you're not going to get alcohol tonight, OK? . . . You hear me? No alcohol!" The video popped up yesterday on various Web sites - and had Hasselhoff quickly pointing the finger at his ex-wife, Pamela Bach. "I am a recovering alcoholic . . . Unfortunately, I did have a brief relapse, but part of recovery is relapse," said Hasselhoff, who has his kids tape him when he boozes so he can study his behavior. "I have seen the tape. I have learned from it, and I am back on my game . . . The tape made by my children was never meant to become public but was obviously released by my estranged wife, who has her own agenda." Click here to watch.

--L.Lo is back on the sauce.
Random Thought of the Day:
I'm excited for the Derby this weekend. I don't know why, but I love the coverage, love the atmosphere, and ok, love to check out all the hats. I'll be heading to a Derby party, and I already have requests to make some mint juleps. I assisted Iceman in the making of some last year, so I hope I can remember the process! Many have told me that real mint leaves is the secret. What about you all? Secret mint julep recipes? Gonna watch the race?
Posted by: Lawrenkm at 05:53 AM | Comments (90) | Add Comment
Post contains 1054 words, total size 7 kb.
May 03, 2007
Don't Catch What Kiki Has
--Shock jock
Don Imus
reportedly
plans to sue CBS Radio in an effort to collect the $40 million balance left on his contract, according to Fortune.com. Imus was fired by CBS on April 12 after making racially insensitive remarks about the Rutgers University women's basketball team. According to Fortune.com, Imus has hired Martin Garbus, a New York-based First Amendment attorney. The report says that Imus' five-year contract, which was signed in 2006, paid him $10 million per year. A source told Fortune.com that Imus' lawsuit will be based on language in the contract that encouraged the radio host to be confrontational and irreverent on the air. The source said Imus' contract stipulates that the host must receive a warning before being fired.
--Neve Campbell will marry British actor John Light at a secret location in Los Angeles this Saturday. The Party Of Five star has been dating the Royal Shakespeare Company actor since 2005, after they met while filming movie Investigating Sex. The couple have been living in London for two years, but will marry in an intimate ceremony at a secret Malibu location - where Campbell is filming TV show Medium - according to PageSix.com. Close family and friends have been told to not reveal the location and time.

--Tom Poston, the tall, pasty-faced comic who found fame and fortune playing a clueless everyman on such hit television shows as Newhart and Mork and Mindy, has died. He was 85. Poston, who was married to Suzanne Pleshette of The Bob Newhart Show, died Monday night at home after a brief illness, a family representative, Tanner Gibson, said Tuesday. The nature of his illness was not disclosed.
--Crash star Jennifer Esposito's four-month marriage to Wedding Crashers actor Bradley Cooper is over, according to reports. The sexy actress has reportedly filed for divorce in Los Angeles County Superior Court, citing "irreconcilable differences" for the split. The couple wed in secret at the end of December after an 18-month courtship. A spokesman for the actress says, "Jennifer asks that you respect her privacy at this time." Cooper's representative tells Tmz.com the couple have been separated for "quite a while." (That certainly didn't last long. Wonder if he's like his character, Zach.)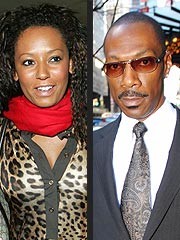 --Melanie Brown, who welcomed her second daughter, Angel Iris Murphy Brown, last month, says she's taking ex-boyfriend Eddie Murphy to court to force him to take a paternity test. "He's not doing a DNA test and he's not signing the birth certificate," Brown said Tuesday at a party for the U.S. launch of the BOOTS beauty brand in Hollywood. "So it's going to have to go to court so he can be forced to do it, which is strange since he was the one asking for it."
--"I don't think there has been a role for an actress like this movie was for me in so long. At first I was like, 'I can't do this, I'm getting my legs cut off. I don't want to look like that in scenes, I want to look decent.' But that was just me being young and stupid. And I have my first sex scene in it, which I always said I wouldn't do. I wanted to do this movie so people can see that I'm a f**king actress and I've been doing it forever and it's about time people see that. It felt so good to really act. I just pray people won't rip me apart for it, and be negative. The thing with the press, and why they need to leave me the f**k alone for a little bit, is because I don't want that distracting from my work. I want to get a nomination. I want to win an Oscar. I want to be known for more than, like, going out. For being the 'party girl'. I hate that. I bust my ass when I'm filming and when I have time off, yeah, I like to go out and dance." --Lindsay Lohan

--What happened to Kirsten Dunst's feet? (Nast...)

--Though many a D-lister has become "famous" for befriending Paris Hilton, the heiress' new fling, "Desperate Housewives" actor Josh Henderson , isn't one of them. "Everyone in Los Angeles is just calling him 'Paris Boy,' " said a Page Six source. "No one really knows his name, but he walks around acting like he's God's gift." Surely if the twosome are snapped after going on a few more dinner dates, he'll become a household name.

--After a long-term relationship with New York and flings with Miami and Los Angeles, the MTV Video Music Awards are dancing with lady Vegas this year. The 2007 MTV Video Music Awards will air live from the Palms Casino Resort on September 9, it was announced on Wednesday (May 2).

--Lindsay Lohan just can't seem to stop partying - and, unluckily for her, word on the street is that someone may have recorded her revelry with a cellphone video camera. Sources won't yet divulge what Lohan was allegedly caught doing, but if true, it won't sit well with her younger fans. Apparently, all the naughtiness went down last week at a party at a private house in Beverly Hills that was also attended by her frenemy Paris Hilton, shipping heir Stavros Niarchos and Ryan Seacrest. At one point, the party was disrupted by a huge rat that ran into several rooms, causing revelers to scream, drop their drinks and run, until Niarchos kicked the rodent out onto a balcony. (A rat? Thank God for Stavros's quick thinking! Ha.)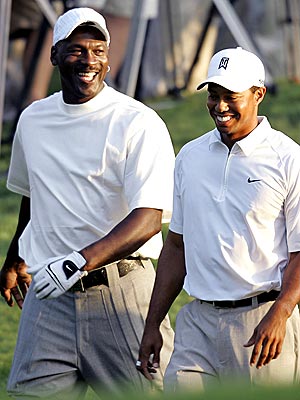 --Do you think they sit around and talk about how awesome they are?

Random Thought of the Day:
Did anyone catch "Where in the World is Matt Lauer?" this morning? He's in Dubai and it looks AWESOME!!! Have any of you been there? Looked part NYC, part Vegas, part Miami. That highrise he was standing on top of was amazing!
Posted by: Lawrenkm at 05:53 AM | Comments (4) | Add Comment
Post contains 991 words, total size 7 kb.
May 01, 2007
Been Kind of Slow in the World of Celebrity Gossip Lately
--
Gisele
is an Angel
no more
. She cut ties with Victoria's Secret because they wouldn't pay up her demanded $5M a year salary.
--Eighties' pop star Boy George has laughed off allegations he kidnapped a male escort and chained him to the walls of his east London, England flat on Saturday. Auden Carlsen claims he was hired by Boy George - real name George O'Dowd - to go to the singer's flat at the early hours of Saturday morning to pose for photos. The ex-Culture Club star started taking pictures of the male escort in kinky gear - but Carlsen claims O'Dowd and another man jumped on him and handcuffed him to a hook by the bed. He managed to free himself by pulling the hooks from the wall and alerted the police from a nearby newsagent. However, the pop star's brother Kevin claims George has laughed off the allegations. He says, "The bloke (Carlsen) has done a fair bit of modeling for our clothes shop, so how can what he said be true? George isn't at all annoyed at the allegations, in fact, he thinks it's hilarious. Yeah, he was arrested, but the police are always going to follow it up when someone makes a complaint like that."

--Beverly Hills, 90210's second season is now out on DVD. (Yes!)

--Courtney Love, widow of Nirvana singer Kurt Cobain, says she plans to sell most of his belongings. "I'm going to have a Christie's auction," Love, 42, tells AOL music Web site Spinner.com. "(My house) is like a mausoleum." Love and Cobain wed in 1992 and had a daughter, Frances Bean, that year. Cobain committed suicide in 1994. "My daughter doesn't need to inherit a giant ... bag full of flannel ... shirts," says Love, former frontwoman of the rock band Hole. "A sweater, a guitar and the lyrics to '(Smells Like) Teen Spirit' — that's what my daughter gets. And the rest of it we'll just ... sell." (I kind of agree--keep the important stuff. The rest should go to fans).


--Elisabeth Hasselbeck has long been candid on The View about her desire to get pregnant again – and her wish has finally come true. On Monday's show, co-host Rosie O'Donnell asked: "I was just wondering if there's anything new, Elisabeth?" "Um, just a couple things," replied Hasselbeck, 29. "Like, I'm totally three months pregnant." Confetti then flew out of the studio ceiling. "I figured that we're going to be lonely without you," Hasselbeck said to O'Donnell, who is leaving the show at the end of the season. "So, Tim and I thought we should get busy and maybe make a little co-host."

--Money talks for Kim Kardashian. The daughter of one of the O.J. Simpson team lawyers has dropped her suit against Vivid Entertainment over the release of her sex tape co-starring rapper Ray J., in exchange for $5 million. "We've always wanted to work something out with Kim so she could share in the profits," Vivid co-chairman Steven Hirsch told avn.com. What a difference three months makes; after Vivid bought the tape from a "third party" for $1 million, Kardashian sued for invasion of privacy in February, claiming that selling it was "despicable" and "malicious." (Not surprising. Money always talks. Especially with someone like her).
--Click here for a complete list of MTV Movie Awards nominees.

--Roseanne to replace Rosie on The View?

--Brooke and Tom are BFF now.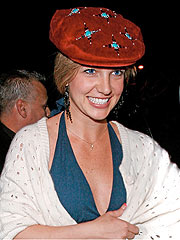 --Britney Spears was pulled over by Beverly Hills police for allegedly speeding but was let off with a warning, authorities say. The pop star was driving along Sunset Boulevard when she was stopped at 8:45 p.m. Friday. "She was pulled over for speeding," Beverly Hills police Sgt. Mike Foxen said. "She was warned about her speed and let go. She was not cited." Earlier in the day, Spears had done some intense workouts at the Millennium Dance Studio, getting into shape to return to performing. She also has been in the recording studio with music producer JR Rotem, whom she briefly dated.
Random Thought of the Day:
Seriously, people. What's with the stuffed animals sitting in the back window of your car? We're glad you have some limited edition Beanie Babies, but I don't need to see them. We're pumped you've always loved Tweety Bird, but you're an adult now. They don't remind me of my childhood. They don't make me smile. They make me think you have a screw loose.
Posted by: Lawrenkm at 05:59 AM | Comments (26) | Add Comment
Post contains 764 words, total size 6 kb.
276kb generated in CPU 0.52, elapsed 0.7366 seconds.
45 queries taking 0.3154 seconds, 638 records returned.
Powered by Minx 1.1.6c-pink.