February 13, 2007
Gettin' Your Tax On
--
Ralph Fiennes
is a
big fan
of the "mile high club." (
He's such a great actor...but such a dirtbag in real life
).
--The five female stars of Desperate Housewives will debut as limited-edition plastic dolls in June. The Madame Alexander Doll Company unveiled the likenesses on Sunday at the annual Toy Fair in New York City. The company produced replicas of the characters Susan, Bree, Edie, Gabrielle and Lynette played by actresses Teri Hatcher, Marcia Cross, Nicollette Sheridan, Eva Longoria and Felicity Huffman, respectively. The dolls, which will retail for $129.95 each, also come with character-appropriate styling including Bree's prim purse and Lynette's power-woman pantsuit.

--In yet another major twist in the saga of Anna Nicole Smith, yesterday morning a Bahamian newspaper published two photographs on its front page -- showing the former TRIMSPA spokesperson in her bed with the Bahamian immigration minister, Shane Gibson -- the same guy who approved her application for permanent residency. (What the eff?)
--Men will be able to buy impotence treatment Viagra over the counter in Britain for the first time from Valentine's Day, chemist chain Alliance Boots said on Sunday. Three Manchester Boots pharmacies will sell the prescription-only medication made by U.S. drugs group Pfizer in a pilot program from February 14. (Nothing says romance like stopping off at the local drugstore for a package of condoms and some Viagra).

--Whitney and Bobby B. reunited for Grammy night... (I really hope they aren't getting back together--Hell to the No!)

--Drew Barrymore insists she loves her single life, but just weeks after her split with Fabrizio Moretti, she already has tongues wagging. Barrymore, who hosted "SNL" last weekend, and Zach Braff "were very into each other" during the after-party at Sapa, sources said. They said Barrymore spent the night in the corner with Braff and "they were really focused on each other." Another spy said the stars' friends are blabbing that they're "definitely dating." (Can I call them Braffymore?)
--Heads-up, Office fans: Saturday Night Live has lined up Rainn Wilson to host the show Feb. 24. Cross your fingers for a good digital short, and let's hope they don't screw up a parody of the show. (Set your DVR's!)

--Vanilla Ice finally has a gig: rapping about taxes. TurboTax.com has hired the pale rapper to host the "Tax Rap Contest" on TheTaxRap.com, "providing fun-loving taxpayers nationwide a shot at their own Grammy-worthy performance and $25,000 in winnings," the site boasts. To kick off the contest, Vanilla Ice has unveiled an original music video "inspired by his own personal tax-filing experiences" on YouTube. "We want people to 'get their tax on,' " said a company rep. (Love it! Ha).
--I guess Diddy doesn't like Grey's Anatomy...

--Mother of the Year Britney Spears didn't let a night of throwing up in Tenjune's bathroom halt her party plans. The tipsy tart was back in action Sunday night, donning a bikini and white busboy coat at One Little West 12th. "She didn't like what she was wearing," said our spy, "so she asked one of the dancers to trade clothes with her." Spears changed out of her tight red dress and returned wearing the bikini under the coat - and proceeded to dance.
--"I've had...the time of my life..."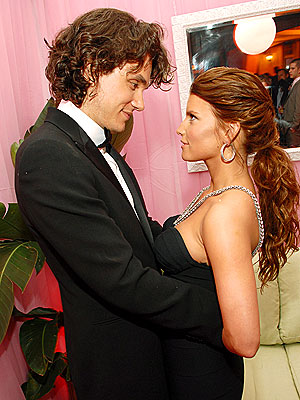 Posted by: Lawrenkm at 06:54 AM | Comments (6) | Add Comment
Post contains 549 words, total size 5 kb.
Posted by: Nanc' at February 13, 2007 10:18 AM (Ailrt)
Posted by: Iceman at February 13, 2007 11:01 AM (JHKKE)
Posted by: Iceman at February 13, 2007 11:02 AM (JHKKE)
Posted by: Josh Hartmann at April 17, 2007 01:07 AM (hhyqW)
Posted by: examiner at July 11, 2007 10:17 PM (QaxrO)
Posted by: at May 17, 2009 05:31 PM (RfS4G)
Comments are disabled. Post is locked.
19kb generated in CPU 0.04, elapsed 0.3265 seconds.
35 queries taking 0.2976 seconds, 134 records returned.
Powered by Minx 1.1.6c-pink.