January 16, 2007
Globetrottin'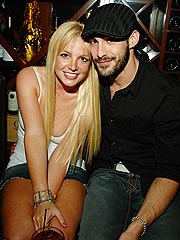 --
Britney Spears
and Isaac Cohen
have taken their hookup
to new heights: a Fantasy Tower suite at The Palms in Las Vegas. Sources say the couple stayed in the tower's $40,000-a-night, two-story Hugh Hefner Sky Villa on Saturday, where a Jacuzzi pool, a glass elevator, an 8-ft. rotating bed and a full bar are among the amenities.
--Whitney Houston has fueled rumors she is dating R&B singer Ray J after the two were spotted sharing a dinner in Beverly Hills on Sunday night. The star announced she was filing for divorce from husband Bobby Brown in September after 14 years of marriage and is currently working on a comeback album. Ray J, whose real name is William Ray Norwood Jr, is the brother of R&B star Brandy and is 18 years younger than Houston. The two were seen leaving Maestro's Steakhouse together and eyewitnesses reportedly saw the two getting cozy while enjoying drinks after dinner. (Interesting. Kind of odd to go from Kim Kardashian to Whitney Houston, don't you think?)
--Steven Tyler certainly is enthralled with his twig and berries:

--Click here to watch the trailer for the new Will Ferrell/Jon Heder movie, Blades of Glory. (I had hopes...but, this looks bad).

--Dethroned Miss Nevada USA Katie Rees has quickly rebounded from her public firing by pageant owner Donald Trump. Rees has signed a two-year, $2 million-plus deal to host a revival of an "estrogen-heavy" variety show at the Hard Rock Hotel & Casino in Las Vegas, Jeff Beacher, promoter of the club night known as Beacher's Madhouse, announced Friday. (Like anyone is shocked about this...)
--Sting is considering reuniting with his former bandmates from The Police to mark the 30th anniversary of the group's formation. The band's ex-frontman wants to commemorate the occasion properly and play gigs again with drummer Stewart Copeland and guitarist Andy Summers. (That would be awesome. The Police were a fantastic band).

--New couple alert: Renée Zellweger is cruising on a "90210" cast member. The "Miss Potter" star went out with Luke Perry Thursday night. Seated at an intimate table at the Sunset Tower hotel's Tower Bar restaurant, they were "definitely on a date," said our L.A. spy. "They both looked super-skinny. He was looking very grungy - baggy jeans, lumberjack flannel shirt and baseball cap. She had on a white button-down shirt, glasses and striped pants. They were talking very closely and rubbing knees." (WHAT? Miss "You complete me" and bad boy Dylan McKay?)
--American Idol judge Paula Abdul is getting her own reality show, and so is Project Runway's Tim Gunn, Bravo told critics here Friday at TV's semi-annual press tour. Bravo, which set ratings records last year thanks to Runway and Top Chef, and is readying Top Design for a Jan. 31 debut, unveiled several new shows due later this year or early in 2008. Hey Paula promises "an insider perspective" of the onetime singer and choreographer, who's now a movie producer (Bratz), and purveyor of perfume, jewelry and clothing. (Tim's I'd watch...Paula's? Not so much...)
--Jenna Jameson, probably the most famous porn star in the world, is making a movie based on her life. She wants Scarlett Johansson to play the lead role. According to the Daily Record, Scarlett is Jenna's number one choice to play the famous porn star. Jenna is currently in talks with producers and hopes work will start on the movie next year. (I can see it...)

--Britney Spears is done with guys who chew tobacco and has moved on to men who carry peanut butter. Photo agency X17 captured her new man, Isaac Cohen, covered in some nasty sludge while spinning down Mulholland Drive in L.A. The agency's Web site reports the two were "driving through the hills, twisting and turning" when Cohen pulled over Spears' car and "removed his white shirt and used it to cover the bulk of the vomit." But Spears' bodyguard claimed the mess wasn't vomit, just peanut butter. X17 also has Cohen on tape stating, "It was some peanut butter that broke in my pocket, and you guys have the jar." (Um, WTF?)
--I didn't get a chance to watch all of the Globes last night. So, no big post from me. Click here to check out BWE's liveblog of the awards if you, too, missed it. Click here for a full list of winners. My quick thoughts from what I did get to see: 1) I was shocked Alec Baldwin beat Steve Carrell;
2) I wanted Piven to win, but knew he wouldn't;
3) I wanted Bill Paxton to win (knew he wouldn't), but was surprised that Hugh Laurie beat McDreamy;
4) Ugly Betty beat The Office and Entourage? Give me a break...;
5) So glad Meryl won--she was superb;
6) Sacha Baron Cohen's acceptance speech was funny at first, got extremely old, and then was just inappropriate;
7) Nicholson is still the coolest guy ever;

Forrest Whitaker was adorable as he fumbled through his acceptance speech;
9) Cameron Diaz and Beyonce looked like crap: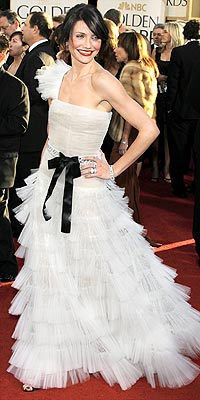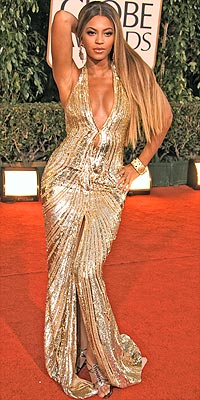 10) Of the dresses I saw (which wasn't many), I liked: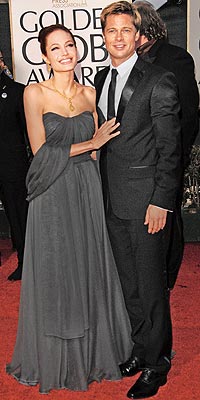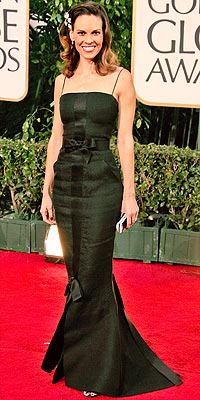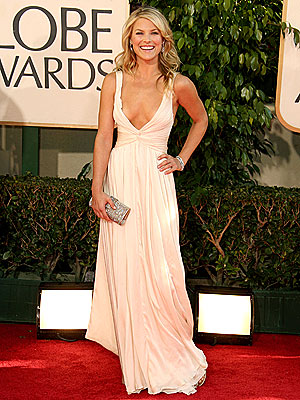 Posted by: Lawrenkm at 06:56 AM | Comments (4) | Add Comment
Post contains 849 words, total size 7 kb.
Posted by: Tracy at January 16, 2007 10:23 AM (g8k+c)
Posted by: Tracy at January 16, 2007 10:25 AM (g8k+c)
Posted by: Lawren at January 16, 2007 10:30 AM (bfkgE)
Posted by: Nanc' at January 16, 2007 06:20 PM (Ailrt)
Comments are disabled. Post is locked.
21kb generated in CPU 0.03, elapsed 0.2342 seconds.
35 queries taking 0.2119 seconds, 132 records returned.
Powered by Minx 1.1.6c-pink.