February 09, 2007
Goodbye Norma Jean...I mean, Vicky Lynn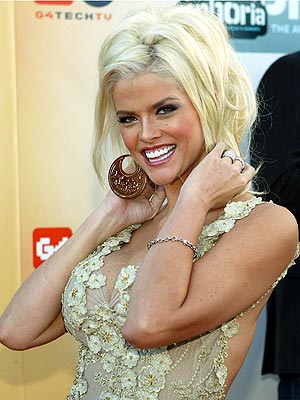 --What
killed
Anna Nicole
? Lots of speculation going around. The autopsy, due to be performed today, should reveal more.
--"I want to be the new Marilyn Monroe." --Anna Nicole Smith in her Playboy Playmate questionnaire.

--For those who didn't get enough of Sacha Baron Cohen's comedic interpretation of a Kazakh journalist named Borat, there will a second movie featuring the character, News Corp. chairman and CEO Rupert Murduch said.
--Tim Gunn has a lot on his plate and -- fortunately for Project Runway fans -- continuing to serve as a fashion mentor on the upcoming fourth season of the Bravo reality series is one of them. "People were just asking me, 'Have you signed your contract?' And my answer -- tersely -- is: 'I'm signing.' Present tense. It isn't past tense yet because there are still a few things that we're working out," Gunn told Entertainment Weekly in an interview published on the magazine's website on Tuesday. "But do I have even one iota of a doubt that I'll be back for season four? No. Not one iota." (Yay! It just isn't PR without "Make it work.")

--Mileinart?
--Rock matriarch Sharon Osbourne is cleaning house and selling all of her unwanted items this weekend in West Hollywood, California. The sale will take place on Saturday and Sunday and the $10 entrance fee will benefit The Sharon Osbourne Colon Cancer Program at Cedars-Sinai Medical Center in Los Angeles. According to an email invitation, "Sharon Osbourne is cleaning house and is holding a sale of her fabulous designer clothing, handbags, shoes and accessories. Most items are brand new, complete with tags!" The sale will feature pieces from designers including Dolce & Gabbana, Chloe, Stella McCartney, Marc Jacobs, Prada, Hermes, Chanel, Gucci, Manolo Blahnik, Jimmy Choo and Louis Vuitton, among others. The clothing ranges in size from a tiny two to size 10.

--A Broadway star who once played the Beast in "Beauty and the Beast" claims an audiotape Manhattan prosecutors have of him allegedly admitting to dressing-room sex with a 15-year-old girl was obtained illegally. James Barbour, who is charged with statutory sodomy, was in Los Angeles when he spoke to his alleged victim in New York. While it's legal to tape a phone conversation in New York state — so long as at least one of the parties is aware of the taping — California law requires that both parties be aware. Barbour says he didn't know the conversation was being taped, making it illegal and inadmissible, his lawyers argued in papers filed yesterday in Manhattan Supreme Court.

--Talk about bad, bad timing. Rosie O'Donnell spoke ill of Anna Nicole Smith on national TV yesterday morning, just a couple of hours before she was found dead in Hollywood, Fla. "If I have to see Anna Nicole Smith on television one more time," Rosie said on "The View," leaving the rest of the thought unsaid. "She can hardly speak now. She's like . . . it's a tragedy all around. Her son died. She has this little baby. Obviously some kind of medication or substance involved."

--Gwen Stefani opened up to "Extra's" Tanika Ray, breaking big news about a new album with the group that made her famous, No Doubt. "I'm sniffing around with No Doubt; we're going to record another record next," Stefani said.
--I wish I wasn't creeped out by him, and immediately suspicous...but, I am: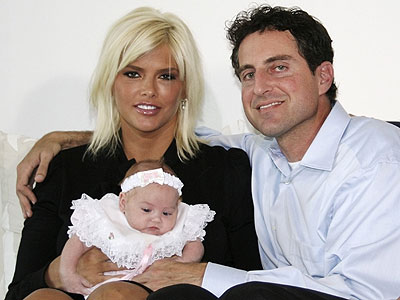 Posted by: Lawrenkm at 06:37 AM | Comments (15) | Add Comment
Post contains 578 words, total size 5 kb.
Posted by: Nanc' at February 09, 2007 09:56 AM (Ailrt)
Posted by: at February 09, 2007 07:05 PM (uprf+)
Posted by: adipex p how it works at October 14, 2009 01:50 AM (NyKT9)
Posted by: reliable site to purchase adipex at October 17, 2009 08:06 AM (fPfyY)
Posted by: buy adipex pay with mastercard at October 21, 2009 02:30 PM (8MNgz)
Posted by: i get adipex online at October 21, 2009 06:31 PM (SIl9g)
Posted by: diet pill reviews adipex p side effects at October 25, 2009 05:16 AM (X5YK7)
Posted by: snorting adipex at November 05, 2009 03:00 PM (dkjsh)
Posted by: adipex generic drug at November 08, 2009 03:42 PM (AQ2OR)
Posted by: no doctor consultation phentermine at November 09, 2009 12:01 AM (KL+V6)
Posted by: here at November 09, 2009 09:16 AM (VUy2/)
Posted by: link at November 09, 2009 12:05 PM (VUy2/)
Posted by: url at November 09, 2009 03:07 PM (g6AkE)
Posted by: adipex non-prescription at November 14, 2009 01:58 AM (qtXxB)
Posted by: adipex 3 months at November 14, 2009 05:02 AM (RZrIK)
Comments are disabled. Post is locked.
23kb generated in CPU 0.44, elapsed 0.429 seconds.
35 queries taking 0.3753 seconds, 143 records returned.
Powered by Minx 1.1.6c-pink.