June 27, 2007
Happy Wednesday!
--
Paris
loves
TMZ.
--Jessica Simpson is launching a new bikini line. The busty pop star/actress will reportedly debut the swimsuit next month during Mercedes-Benz Fashion Week in Miami Beach, Florida. A Simpson insider tells In Touch Weekly the swimwear line features skimpy designs and more modest one-piece suits. The singer, who helped design the outfits, is so invested in the new line she is personally selecting the models who will show off the stylish suits on the catwalk. The beachwear is the latest venture for enterprising Simpson, who also boasts a skincare empire, hair extension project and a shoe and clothing line.

--NBC has recruited N Sync and "Dancing With The Stars" veteran Joey Fatone to host "The Singing Bee." The network initially announced "The Singing Bee" for a nebulous fall premiere date. That premiere was bumped up to July 10 when FOX attempted to premiere a copy-cat competition show, "Don't Forget the Lyrics!" on July 11. On both shows, contestants will engage in a karaoke-style sing-off. They'll begin by singing along to familiar songs with the words in front of them, but when the lyrics vanish, the contestants have to complete the verses perfectly. Wayne Brady will host FOX's version.
--Ok, so who is getting an iPhone? They are hella expensive (but, look pretty cool!).

--The new face of Nintendo is . . . Nicole Kidman? Nintendo has announced that the star plans to appear in its new "pan-European campaign" for the company's new 60-day Brain Training series. Kidman, 40, said, "I love the concept that Nintendo is reaching out to new audiences with their self-improvement products . . . I've quickly found that training my brain is a great way to keep my mind feeling young."
--Weeds stars Mary-Louise Parker and Jeffrey Dean Morgan have split up after a brief romance. Parker and Morgan, who play husband and wife on the hit show, started dating late last year. However, Morgan admits his relationship with his co-star is over. He says, "I am a single guy. I look for somebody with a sense of humor, someone that laughs at my bad jokes, and wants to have fun in life. That's kind of the key." (But, they each go by 3 names!)

--In another pathetic attempt to be relevant, Rosie dresses up her daughter, Vivi. Who needs frilly dresses when you can put your kid in their very own bullet strap?

--Competitive eating mainstay Takeru "Tsunami" Kobayashi may withdraw from this year's July 4th hot dog eating contest at Coney Island because, as he put it, "My jaw refused to fight anymore." He's been diagnosed with arthritis of the jaw. (Um, serves him right!)

--Is there a beef between Madonna and Janet Jackson? Madge was chummy with fellow singer Shakira at Butter Monday night (our spy said they showed up "hand in hand") and was spotted dancing on banquettes with Demi Moore, Ashton Kutcher and Penelope Cruz. But Jackson was holed up a few booths down and, "She was not invited to join Madonna's crew," said an onlooker, who told us the table drank "seven bottles of champagne and a ton of beer."

--Kim Kardashian's badonkadonk continues to grow.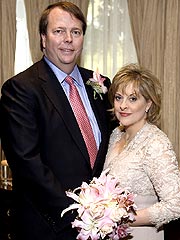 --Nancy Grace married and pregs with twins? (That's just ewww...the whole things sounds pretty random to me.)

--What's the first thing Paris did when she got home? Got her hair did, of course. Hilton, 26, who was released at 12:01 a.m. from Los Angeles' Century Regional Detention Facility, had a 9:30 at-home appointment this morning with DreamCatchers Hair Extensions. And just what was Hilton getting? "Full length, 20 inches of extensions....blonde, of course," the DreamCatchers said.
Random Thought of the Day:
I was at the gym last night, and it's a gym that has a flat screen TV on each aerobic machine. Well, I was looking around while I was on the treadmill, and the guy next to me was watching a pilates show. I thought that was a little weird since he was running on a treadmill, yet watching women do pilates. The other thing that was creepy is that he had this grin on his face. Overall, I was grossed out.
Posted by: Lawrenkm at 06:02 AM | Comments (3) | Add Comment
Post contains 696 words, total size 6 kb.
1
My gym has those too and the other day i was watching this show about chicken on the food network. After about 10 minutes I realized how dumb I must look on the ellpictal machine watching chicken!
Posted by: Mel at June 27, 2007 03:55 PM (fDtD0)
2
Janet and Madonna never got along, that's nothing new. I am so tired of Kim K. That butt of hers is silicone.
Posted by: Can at June 27, 2007 04:40 PM (Y/uTv)
3
A fake butt? That's funny.
Posted by: Iceman at June 27, 2007 11:17 PM (jF+rW)
Comments are disabled. Post is locked.
19kb generated in CPU 0.02, elapsed 0.2535 seconds.
35 queries taking 0.2284 seconds, 131 records returned.
Powered by Minx 1.1.6c-pink.