January 12, 2007
If You Receive a Box From Sharon Osbourne...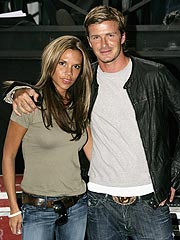 --Sources close to
Victoria and David Beckham
have confirmed
that the couple will move to L.A. later this year. "David has just signed the biggest deal in global sport history with the Galaxy soccer team," a Beckham business insider said. "It is worth several hundred million dollars over five years. They will move after he finishes this season playing in Madrid." (
What's the over/under on when they convert to Scientology
?)
--Academy Award winner Meryl Streep is putting her vocal talents to the test in the Hollywood adaptation of ABBA musical Mamma Mia! The Devil Wears Prada star, 57, is set to play Donna, whose daughter Sophie is due to be married when she embarks on a journey to discover the identity of her father. It will be Streep's first musical. (She can do anything. I'm sure she can sing, too.)

--In a rather unseemly new interview with Life Style Extra, rocker offspring Kelly Osbourne reveals that her mother used to force her to defecate in a box, which Sharon would then send to her enemies in the media. (Lovely...)
--Click here fo the 100 Best Companies to Work For.

--Congrats to Sharon Stone: Her "comeback" flick, "Basic Insinct 2," has scored the Rotten Tomatoes Web site's Moldy Tomato Award for "Worst-Reviewed Movie of the Year." Site founder Senh Duong said, "Sharon looked great for someone who's nearing 50, but the movie was like a less trashy remake of the original - it was unnecessary and boring . . . They made it knowing it wasn't going to win an Academy Award." Last year's "winner" was the laughable Tara Reid horror dud, "Alone in the Dark."
--The Golden Globe gift basket is no more. The Hollywood Foreign Press Association, which presents the annual Golden Globe Awards, announced Wednesday that it had reached an agreement with the Internal Revenue Service to satisfy past tax obligations on the plush gift packages given to awards-show presenters. The end result: No such swag will be handed out at this year's show, to be held Monday at the Beverly Hilton Hotel, said HFPA president Philip Berk.

--Although Kim Kardashian has gone on record saying the reported sex tape of her and R&B singer, Ray J, does not exist, a source says Kardashian is actively involved with the sale of the tape but is doing so through a third party. This would give Kardashian a cut of the alleged $1 million asking price, but it would also give her control of what is released, which appears to be her biggest concern. The source says: She and her camp want to decide exactly what gets released and what doesn't...It's your typical graphic sex tape...there's a golden shower at the end." (I've always said all along she's just as trashy as Paris...)
--According to The National Enquirer, when Lindsay Lohan was in the hospital to have her appendix removed, her blood work showed that Lindsay's liver enzymes are "extremely elevated," and Lohan has been warned she may die, if she doesn't stop drinking.

--John Mayer wants to keep his relationship with Pizza Hut shill Jessica Simpson on the downlow from his family. Jessica Simpson has a smile on her face again -- and insiders say it's all thanks to singer John Mayer. But Jessica's friends are worried that she's more serious about John than he is about her. For example, when he went home to spend the recent holidays with his parents in Fairfield, Conn., he never even mentioned his new girlfriend. "Jessica didn't come up once in conversation," John's dad, Richard, tells In Touch exclusively. But Richard insists his son is "very private" about his love life. "We never pry," he tells In Touch. (He seems relatively normal...I'm sure Papa Joe will drive him away again in no time).
--Still a mess...the dress isn't as bad as her usual choices, but her hair is Christina Aguilera circa "Dirty." Bad choice. And, of course, she looks drunk.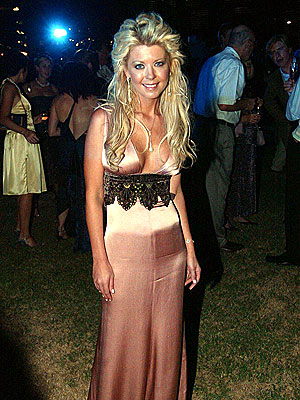 Posted by: Lawrenkm at 06:57 AM | Comments (2) | Add Comment
Post contains 674 words, total size 5 kb.
1
T-minus very little before Iceman comments on Kim's cans...
Posted by: Lawren at January 12, 2007 08:52 AM (bfkgE)
2
Well, I cannot blame anyone from making those comments... John Mayer seems to be a funny guy. He had a brief episodic show on VH1 and I remember thinking it was hilarious (I recall him dressing up in a bear suit in front of one of his concerts). And finally, Tara Reid does look better.
Posted by: at January 12, 2007 09:46 AM (4Njix)
Comments are disabled. Post is locked.
19kb generated in CPU 0.04, elapsed 0.2697 seconds.
35 queries taking 0.2468 seconds, 130 records returned.
Powered by Minx 1.1.6c-pink.