January 29, 2007
It's a Sunshine Day
--Click
here
for all the info on last night's SAG award winners. (
My favorite moment was the lifetime achievement award presentation to Julie Andrews. They just don't make 'em like her anymore
).
--The searing immigrant saga "Padre Nuestro," about a Mexican teen's heartbreaking search for his father in America, won the grand-jury prize for best U.S. drama Saturday at the Sundance Film Festival.

--Newlywed Katie Holmes has reportedly turned down a nearly $2 million deal to star in The Dark Knight, the sequel to Batman Begins. "Katie was offered [the film] but was unable to accept the role because of scheduling conflicts," said a rep for the Dawson's Creek alum. "She was in the process of negotiating for another project. In addition, when she returns to work, she would like to tackle a new character." The move can only been seen as bizarre, considering the project Holmes is said to be considering instead: a role next to Queen Latifah in Mad Money, a comedy about three female Federal Reserve workers - for which Holmes would only receive a reported $250,000. (She can kiss her career goodbye).
--Nathan Lane and Matthew Broderick have been approached to reprise their roles in The Producers on Broadway before the curtain comes down on the production. According to the New York Post, the two actors, who recreated their roles for the movie adaptation of the Mel Brooks comedy musical, are in negotiations for a swansong performance this summer. Producers have reportedly asked the pair to close the show's run in June 2007, when the production will make way for another Brooks classic, Young Frankestein. With Lane and Broderick as the leads, The Producers became the recipient of the most Tony Awards in New York theatre history. Tony Danza and Hunter Foster currently play the leads, Max Bialystock and Leo Bloom, on Broadway.

--Marcheline Bertrand, actress and mother of Angelina Jolie, has died of cancer, her daughter said Sunday. Bertrand died Saturday afternoon at Cedars-Sinai Medical Center, Jolie said in a news release. No age was provided. Jolie, her older brother, James Haven, and her boyfriend, Brad Pitt, were at the hospital Saturday, according to the news release.
--Soccer ace David Beckham has signed up to portray Disney hunk Prince Charming in a new star-studded campaign to promote Disneyland and Disney World. The Real Madrid star, who hit the headlines earlier this month when he announced plans to sign for Major League Soccer team the LA Galaxy in California, jumped at the chance to play Sleeping Beauty's Prince. Celebrity photographer Annie Leibovitz, who is masterminding the campaign, asked Beckham personally to pose for her and when he agreed she flew to his adopted Spain to capture Prince David on horseback near a lake just outside Madrid. (Oh, give me a break...)

--Scott Storch is a hot record producer, but some of his lady friends are cold. Storch had a birthday party for himself last month in Miami at the nightclub Mansion. A friend said, "He's upset that none of his famous female friends - Paris Hilton, Lindsay Lohan or Britney Spears - bothered to show up. And he even gave Lindsay $1 million in diamonds over New Year's! Kelly Rowland was supposed to come and sing a special 'Happy Birthday' to him and she was a no-show, too." A rep for Storch said, "Scott was not upset at all - he had Derek Jeter and Ludacris there, and a naked girl even popped out of the cake."
--Click here to cast your vote for the 2007 Bloggies. Sadly, MP&S was once again overlooked for Best Entertainment Blog.

--Where is Miss Brazil? (And why am I just now hearing about her disappearance?)
--Fashion bosses from Paris, Milan, New York and London have agreed to take part in a debate on how to address eating disorders after some countries took measures to ban ultra-skinny models from their catwalks, according to French fashion's governing body. "It is a serious problem to which one cannot be insensitive," the Chambre Syndicale said in a statement Friday. "All the bodies concerned have to participate in terms of information." Leaders from the Chambre Syndicale, Italy's Camera Nazionale della Moda, the Council of Fashion Designers of America and the British Fashion Council met this week on the sidelines of Paris couture week to discuss their 2008 calendar and the health debate.
--Mary-Kate Olsen's publicist has responded to claims that the star is too skinny. The actress sparked fears for her health when she appeared at the Golden Globe Awards this month, with tabloids picking up on her thin appearance and one magazine claiming that she now weighs just 80 pounds. Her publicist insisted: "The blonde hair she has now makes her look skinny."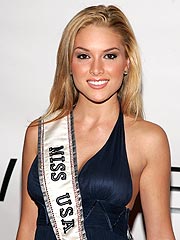 --"I'm an alcoholic." --Miss USA Tara Connor
Posted by: Lawrenkm at 06:51 AM | Comments (10) | Add Comment
Post contains 802 words, total size 6 kb.
Posted by: Nanc' at January 29, 2007 10:05 AM (Ailrt)
Posted by: aeh at January 29, 2007 10:21 AM (V031o)
Posted by: Iceman at January 29, 2007 10:36 AM (JHKKE)
Posted by: Lawren at January 29, 2007 11:35 AM (bfkgE)
Posted by: The Rev at January 29, 2007 01:20 PM (wPIeZ)
Posted by: Lawren at January 29, 2007 01:33 PM (bfkgE)
Posted by: Iceman at January 29, 2007 08:39 PM (JHKKE)
Posted by: ash at February 03, 2007 06:46 PM (DKU2i)
Posted by: rfrxbhbvxv at March 20, 2007 12:34 AM (PUsIK)
Posted by: rfrxbhbvxv at March 20, 2007 03:18 AM (PUsIK)
Comments are disabled. Post is locked.
22kb generated in CPU 0.03, elapsed 0.2127 seconds.
35 queries taking 0.1889 seconds, 138 records returned.
Powered by Minx 1.1.6c-pink.