January 11, 2007
New at Starbucks: Metholatte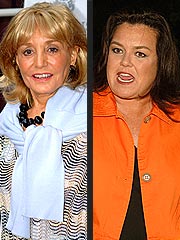 --"That poor, pathetic man..." --
Barbara Walters
on
The Donald
(
Is it me, or is this getting old
?)
--Kanye West and Borat director Larry Charles have teamed up to develop a new series for cable TV network HBO. The as-yet-untitled project will focus on a day in the Grammy Award-winning rapper's life. Charles is a longtime producer and director of TV series Curb Your Enthusiasm and was also executive producer of Entourage for its first two seasons. His most recent film Borat: Cultural Learnings Of America For Make Benefit Glorious Nation Of Kazakhstan recently earned a Golden Globe nomination for Best Musical Or Comedy Motion Picture. Music producer-turned rapper West will serve as executive producer on the project.

--Two women are suing NFL star Junior Seau, claiming that the future Hall of Famer drunkenly called them "female-specific profanities" and tossed drinks on them during a bar confrontation last year.
--Singer and American Idol judge Paula Abdul is moving into feature films and will star in and produce a movie based on the popular Bratz line of fashion dolls. Adbul will play a major character in the live action film Bratz: The Movie and will serve as executive producer. She will also be involved in the film's casting, music, choreography and fashion. The film will follow four teenage girls from diverse backgrounds who long to be themselves and not fall victims to high school cliques. The movie will begin shooting next month and is scheduled for release in August. (Oh God...remember when she tried to act w/ Keanu in her Rush, Rush vid? Bad. Very, very bad.)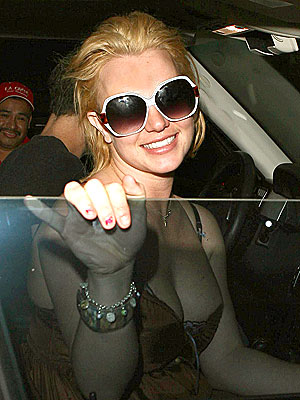 --Britney Spears' stock has fallen so far that her stylist reportedly is trying to distance herself from the singer. Britt Bardo, whose clients include the likes of Kate Hudson, Jennifer Lopez and Eva Mendes, was overheard telling folks that she's not responsible for the look of the "Oops, I Did It Again" crooner, according to In Touch Weekly. "Yes, I've done Britney Spears, but don't blame me, okay?" Bardo said, reports the mag. "I make her up and she just takes everything off and does her own thing." (She might want to call her manicurist, too...)
--Kelly Osbourne has revealed how she wants to bare all - as a Playboy covergirl. Rocker Ozzy's 22-year-old daughter has slimmed from a size 14 to a striking size 10. And she believes the iconic mag is the perfect place to show off her new trim figure. Kelly told Closer magazine: "I'd love to pose for Playboy. "I'd definitely go fully nude - there's no point doing it otherwise." (There goes breakfast...)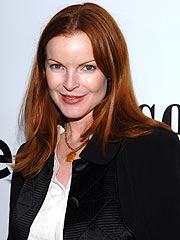 --Marcia Cross, who is expecting twins with husband Tom Mahoney in April, has been ordered to rest in bed, her publicist said Wednesday. "This is a precautionary measure only," spokesperson Heidi Slan tells the Associated Press.
--Halle Berry is reportedly pregnant. Halle is currently dating Canadian supermodel Gabriel Aubry. (God, that will be a hot child. He/she would give Shiloh a run for her money in the looks department.)

--Richard Gere supports hookers. The 57-year-old star whipped up a pep rally of 10,000 sex workers in Mumbai, India, this week, getting them to chant, "No condoms, no sex!" at an AIDS awareness event. Gere, who famously ran off with a call girl played by Julia Roberts in "Pretty Woman," said: "Before, there was a total lack of knowledge among sex workers about HIV . . . Now there is a radical change. When sex workers speak of condoms as a norm, it is a powerful statement, it empowers them."

--Having trouble getting up in the morning? Try Meth Coffee.

--Justin's new romance? Scarlett. BWE asks, "Would They Be TimbJo? Or ScarTin? JustLett?"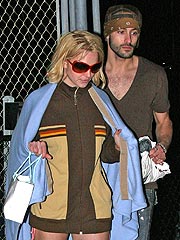 --Pop star Britney Spears is dating 25-year-old male model and actor Isaac Cohen. The star was spotted sailing around Marina Del Rey, California over the weekend on a private powerboat with her new companion. Cohen bears a striking resemblance to Spears' estranged husband Kevin Federline and dresses in a similar style, favoring low-slung jeans and a kerchief on his head. The bikini-clad mother-of-two seemed to be enjoying herself during the excursion, and the two shared several intimate moments. Cohen's agent at LA Models, Brandi Lord, has confirmed the romance to People saying the couple's relationship began "recently...within the last month. He's got a great heart and a good family, and he was raised well. He's a gentleman." Lord insists Cohen isn't after the singer for her fame adding, "(He) is not a player. (He) is not out to get a name for himself." (Um, didn't she use to say the same things about K-Fed?)
Posted by: Lawrenkm at 06:52 AM | Comments (14) | Add Comment
Post contains 777 words, total size 6 kb.
Posted by: Nanc' at January 11, 2007 08:02 AM (Ailrt)
Posted by: Tracy at January 11, 2007 08:25 AM (g8k+c)
Posted by: Lawren at January 11, 2007 08:29 AM (bfkgE)
Posted by: Rev at January 11, 2007 01:22 PM (wPIeZ)
Posted by: Iceman at January 11, 2007 07:23 PM (JHKKE)
Posted by: Jason at January 16, 2007 08:17 AM (8Koan)
Posted by: phentermine tab 37.5mg at October 14, 2009 04:32 AM (odVXb)
Posted by: is adipex bad for you at October 17, 2009 08:21 AM (LqBoQ)
Posted by: what are the ingredients in adipex at October 21, 2009 12:44 PM (CqKrR)
Posted by: adipex online dependable pharmacy at October 21, 2009 07:33 PM (OVYpn)
Posted by: topamax and adipex at October 25, 2009 01:32 AM (YKBBR)
Posted by: original adipex diet pill at November 08, 2009 07:32 PM (3hH3G)
Posted by: how to order adipex without doctors at November 10, 2009 07:09 PM (IpcpL)
Posted by: soma pillow at November 16, 2009 07:53 AM (RvoxE)
Comments are disabled. Post is locked.
23kb generated in CPU 0.03, elapsed 0.2358 seconds.
35 queries taking 0.2085 seconds, 142 records returned.
Powered by Minx 1.1.6c-pink.