February 25, 2008
Oscars!
I attended a lovely Oscar party hosted by Miss A last night. Well done, my dear. There were lots of lovely prizes to be won, and I didn't go home empty handed! (I'll be interested to see who won the Nordstrom gift certificate for the most correct picks, as I left around 9:45 to watch at home).
I'll admit that I didn't see all the Oscar films, but I thought Javier Bardem was fabulous in No Country for Old Men, so I was glad to see him win. I thought the script for Juno was phenomenal, and so Diabolo Cody's Best Screenplay win was well-deserved. Click here for a list of winners.
Two themes rose to the top of red carpet: red dresses and weird boobs. Yes, that's what I said. Lots of women wore red (some better than others), and several women wore dresses that were cut strangely and made their boobs look odd. (See Keri Russell, Amy Adams, etc.)
Here are my choices for Best Dressed: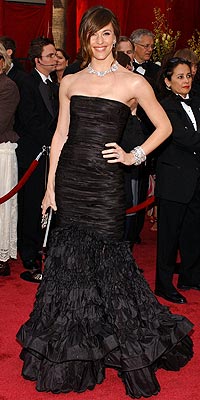 Jennifer Garner looked stunning in Oscar de la Renta.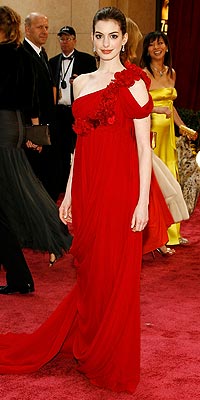 She always looks classic.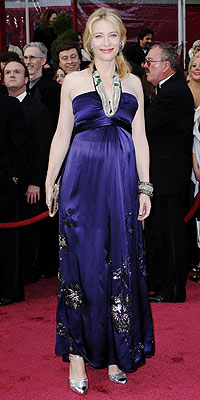 Blanchett looks flawless as always. (Did that Tilda chick actually beat her?!?!?!)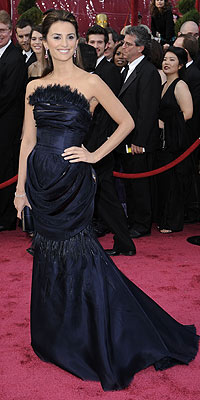 Penelope Cruz sizzles in Chanel Haute Couture.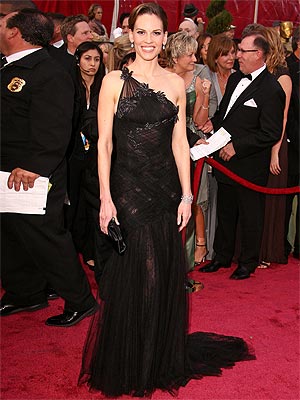 Versace serves Hillary Swank well.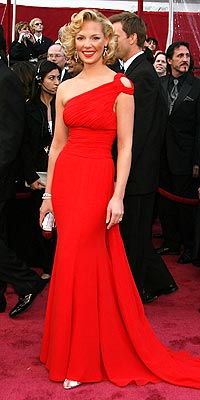 Katherine Heigl is smokin' in Escada.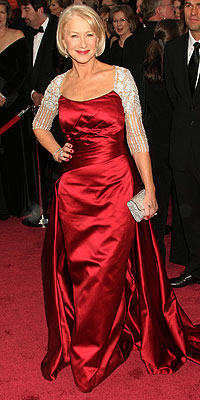 Helen Mirren never disappoints.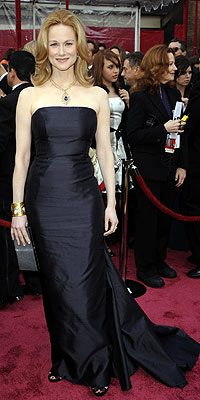 I heart Laura Linney. Truly, she is one of the great actresses of our time. She always looks great, is gracious, and gives a great interview.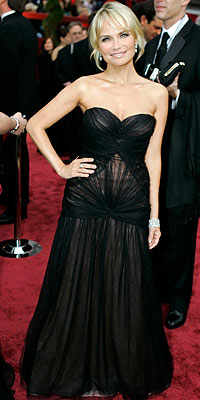 Kristen Chenowith in Armani Prive.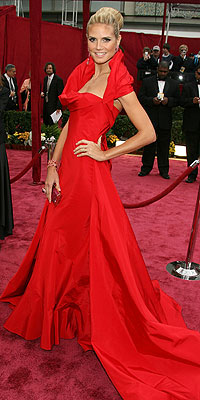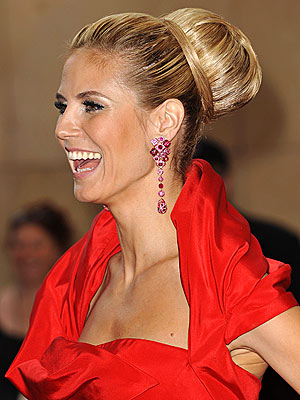 Yowzah! Her hair was a tad too big in back, but who can look at her hair when she's wearing that?
And, here are my choices for Worst Dressed: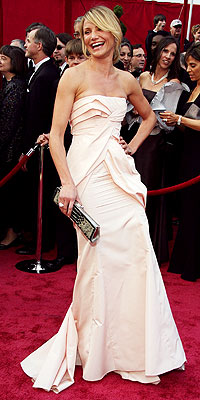 Per her usual, Cameron's hair and make-up look like she just got out of bed, and her dress looks like she just took the sheet with her.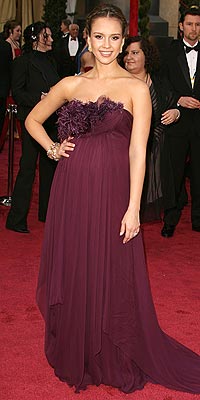 Alba's dress wasn't flattering (she should get some advice from Cate Blanchett who always looks amazing pregnant) and her hair was way too Princess Leia.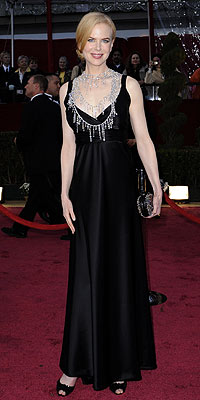 Ok, let me explain this one. She looks great in this photograph. However, I saw her several times candidly and the necklace did not stay in place well and she kept having to adjust it. There were also times where it looked like a Grandma shall from far away. Thus, I'm putting her on my worst list for not picking a smarter Oscar choice.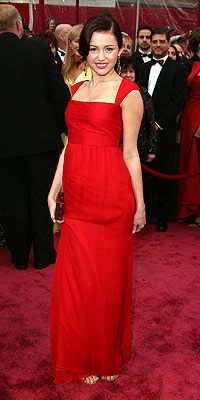 Miley's dress was actually a nice choice, but she's on my Worst list for her awful pout she kept doing on the red carpet in pictures. You're not a runway model, sweetie. Don't forget your dad is king of the mullet. Just smile and don't get knocked up.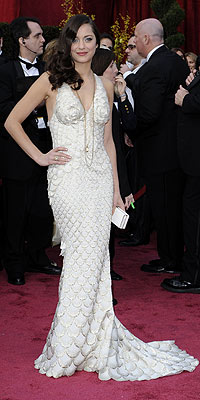 Two words: fish scales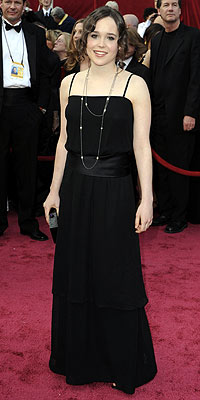 Terrible choice, Ellen. Your hair looked like crap, the dress was unflattering, and the necklace looks like you ordered at an in-home jewelry party. I like Silpada too, girlfriend, but not for the red carpet. (Note: yes, I know it's a Fred Leighton chain, but it sure as hell doesn't look like it!)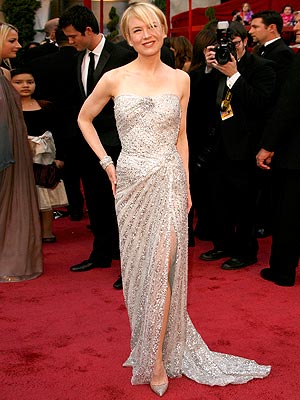 From the front, Renee looks great! And, I couldn't find a picture of it, but in the back, her hair is buzzed! It looked TERRIBLE.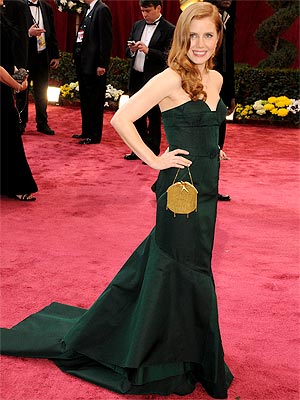 This is Amy Adams. Not to be confused w/ Mrs. Borat, Isla Fisher. See my above comment on weird boobs.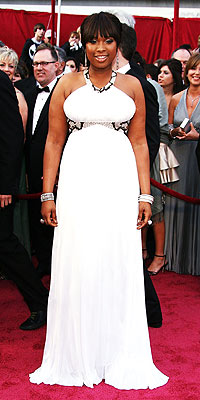 More weird boobs.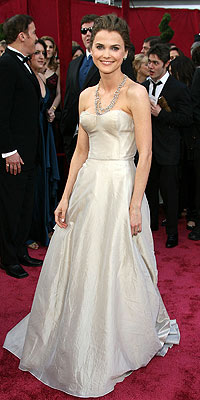 And, some more weird boobs. (Not to mention, bad posture).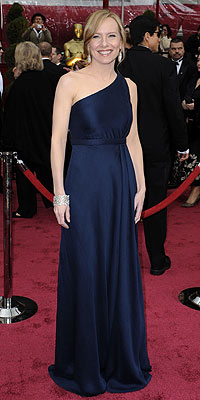 Wake me up when Amy Ryan's not boring.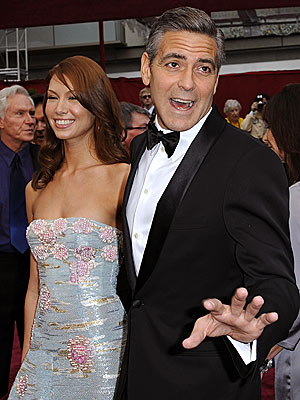 Shame on you Sarah Larson. You get some beautiful arm candy like George Clooney to take your non-personality out to the Oscars, and you wear that???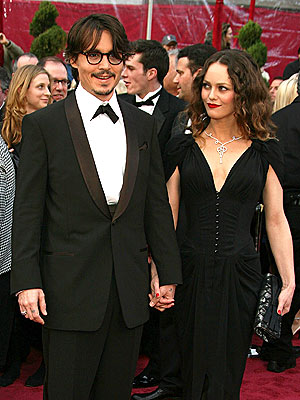 Weird, greasy, and goth.

She's just plain scary looking.

I just can't make the color work.
What are YOUR thoughts on the show?
Posted by: Lawrenkm at 06:43 AM | Comments (10) | Add Comment
Post contains 613 words, total size 6 kb.
Posted by: kelly at February 25, 2008 09:31 AM (K/i5L)
Posted by: Ashli at February 25, 2008 10:24 AM (uLxQI)
Posted by: Shel at February 25, 2008 04:11 PM (UKPOu)
Posted by: tina in LA at February 25, 2008 05:30 PM (9KNwi)
Posted by: adipex diet pills on line at October 21, 2009 12:52 PM (l6Qww)
Posted by: generic adipex only at October 21, 2009 05:19 PM (qcy0y)
Posted by: tramadol smoking at October 25, 2009 01:41 AM (jtTsQ)
Posted by: jak dziala cialis at November 14, 2009 03:07 AM (hUoXp)
Posted by: discount phentermine online pills huge discounts at November 19, 2009 01:35 AM (NrdQt)
Posted by: adipex canadian pharmacy at November 19, 2009 02:43 AM (um/1d)
Comments are disabled. Post is locked.
23kb generated in CPU 0.04, elapsed 0.3729 seconds.
35 queries taking 0.3385 seconds, 138 records returned.
Powered by Minx 1.1.6c-pink.