January 23, 2007
Oscars and Razzies and Sundance, Oh My!
--The
Oscar nominations
come out this morning. I'll link to the complete list after they are announced.
I live for this
...
UPDATE
: They
were announced
! Were there a few surprises? Of course! Surprising to me was that "
Dreamgirls
" got 8 nominations, yet was shut out for Best Picture, and that
Mark Wahlberg
snuck in there for Best Supporting Actor. And how about little Abigail Breslin getting a Best Supporting Actress nod for
Little Miss Sunshine
?
--Family, friends and fans of murdered actress Adrienne Shelly paid tribute to the late star last night when her movie Waitress debuted at the Sundance Film Festival in Utah. The American star was found hanging from a shower rod in her New York City apartment last November. A construction worker has since been charged with her death. After yesterday's emotional screening Shelly's widower Andrew Ostoy hailed her enthusiasm for filmmaking, telling the New York Daily News, "Adrienne always had a tremendous passion as a filmmaker. She lived for her art." The film's producer Michael Roiff added, "This is one of the worst things I have ever experienced that she isn't here right now, but I know how proud she would be to see all these people here watching the film." Waitress, which Shelley wrote, directed and starred in, was selected for the festival just days before her death. It charts the story of a poor, pregnant waitress - played by Keri Russell - who has an affair with her doctor to escape an abusive husband.

-- At least someone was happy Sharon Stone reprised her notorious femme-fatale role with "Basic Instinct 2." The box-office bomb received seven nominations Monday for the Razzie Awards that mock the bottom of Hollywood's barrel, among them worst picture and worst actress of the year. Also receiving seven nominations was the Wayans brothers comedy "Little Man," about a thief posing as a baby, including worst picture and director for Keenen Ivory Wayans. Shawn and Marlon Wayans shared a worst-actor nomination, while sisters Hilary and Haylie Duff shared a worst-actress nomination for "Material Girls." The other worst-picture nominees were the fantasies "BloodRayne" and "Lady in the Water" and the thriller "The Wicker Man." Jessica Simpson also received a nod for Worst Actress. Winners will be announced Feb. 24, the day before the Academy Awards. (I can proudly say I didn't see ANY of these...)
--Rocker Billy Joel will perform the American National Anthem at the Super Bowl next month. Thesinger will take to the field at Miami, Florida's Dolphin Stadium with the Chicago Bears and Indianapolis Colts to sing before the two American football giants compete for the sport's championship on 4 February. The six-time Grammy Award winner becomes the first performer to sing the National Anthem at the Super Bowl twice - he also performed at the big game in 1989. Joel will join Prince as part of the Super Bowl's star-studded line-up, as Prince will provide the entertainment at half-time. (Nice! He'll be great!)

--Jennifer Aniston is very close to her best friend, Courtney Cox Arquette - and she's about to get even closer. Aniston is guest-starring in Arquette's FX show, "Dirt," playing her archenemy, a rival tabloid editor. But even better, according to Michael Ausiello of TVGuide.com, "Aniston's character is a lesbian. What's more, she won't just mouth off to Cox's tightly wound counterpart; she's going to share a lip lock with her."
--Nine months pregnant and married to a die-hard Bears fan with tickets to Sunday's NFC Championship game, Colleen Pavelka didn't want to risk going into labor during the game against the New Orleans Saints. Due to give birth on Monday, Pavelka's doctor told her Friday she could induce labor early. She opted for the Friday delivery. "It was very hard for me to say 'You can't go to the NFC Championship game,'" Pavelka, 28, told "FOX and Friends." "He owes me a lot," she added, referring to her husband. Her husband, Mark Pavelka, 28, agreed. "I'm gonna be owing her for a long time," he told "FOX and Friends." (Is it weird that I don't think that's all that crazy?)

--Pamela Anderson has gone postal over a stamp. The former "Baywatch" babe has written an angry letter to the Postmaster General, blasting KFC's request to put the bearded image of the founder of the fast-food chain on a stamp. Anderson, a staunch animal-rights activist and a vocal member of PETA, has blasted KFC for its treatment of chickens and has been part of a long-standing campaign on behalf of the feathered critters. "Honoring a man whose legacy involves breaking animals' bones and scalding animals to death in defeathering tanks is contrary to the values of most compassionate citizens, and I hope that you'll deny KFC's request," Anderson wrote in a letter to Postmaster General John E. Potter. "How about another Elvis stamp instead?"
--"The Bachelor" prince, Lorenzo Borghese, has his hands full. After he was two-timed by the woman he'd selected, Jennifer Wilson, he started seeing the runner-up, L.A.-based publicist and avowed virgin Sadie Murray. Murray is now moving to New York to be closer to him, but Borghese is keeping his options open. At last week's dinner at Gilt to celebrate Raquel Welch's being named the new MAC makeup icon, Borghese chatted up Tinsley Mortimer's sister, Dabney Mercer. Spies said they exchanged numbers and left together. (That one's for you, Steph).

--Rosie O'Donnell took to her blog again, this time taking swipe at the Talk Queen herself, Oprah Winfrey. At issue was Oprah's interview last Thursday with kidnap victim Shawn Hornbeck and his family. Rosie, in her non-sensical, haiku-meets-illiterate-rambling kinda way, refers to Hornbeck on her blog as "paraded out for america to see." She goes on:
"after 4 years captive
a new haircut couldn't hide
his tormented eyes"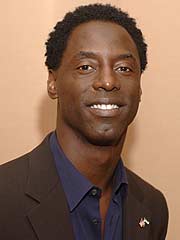 --Isaiah Washington of Grey's Anatomy, who apologized for using a gay slur at the Golden Globes, met Monday with gay and lesbian organization leaders and "acknowledged the harm he caused," the groups said in a statement. "Isaiah understands that he is going to be judged by more than just his apology," Neil G. Giuliano, president of the Gay & Lesbian Alliance Against Defamation, said in the statement. "He knows that his future actions, including the genuine first step that today's meeting represents, will demonstrate his sincerity in becoming part of the solution to anti-gay bigotry." (He's a moron...)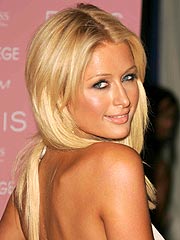 --Paris Hilton has reached a plea agreement with prosecutors in her drunk-driving case. Hilton entered a plea of no contest Monday to a lesser charge of reckless driving and was placed on 36 months probation. She must also pay a fine of $390 and attend an alcohol education program. "I just spoke with Paris an hour ago, and she's happy the matter is behind her," Hilton's rep, Elliot Mintz, said. "We believe this was an appropriate resolution given the facts in this matter and both sides' desire to avoid a trial on the original charges," says Hilton's attorney, Howard Weitzman, who is also representing Nicole Richie in her pending DUI case.
--Mandy and AM are still looking cozy in Sundance: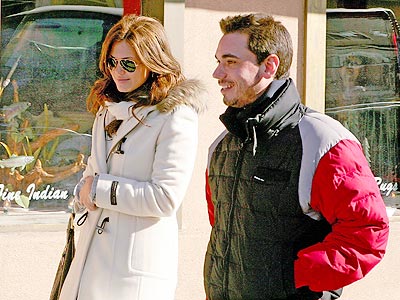 Posted by: Lawrenkm at 06:47 AM | Comments (6) | Add Comment
Post contains 1197 words, total size 9 kb.
Posted by: Steph at January 23, 2007 07:50 AM (CfsFi)
Posted by: Tracy at January 23, 2007 08:44 AM (g8k+c)
Posted by: Nanc' at January 23, 2007 10:39 AM (Ailrt)
Posted by: The Rev at January 23, 2007 11:44 AM (wPIeZ)
Posted by: May at March 11, 2007 04:44 PM (ZVinV)
Posted by: John Kissinger at April 15, 2007 06:57 AM (0BT6y)
Comments are disabled. Post is locked.
24kb generated in CPU 0.03, elapsed 0.2387 seconds.
35 queries taking 0.217 seconds, 134 records returned.
Powered by Minx 1.1.6c-pink.