December 14, 2006
Paris and Brit Break Up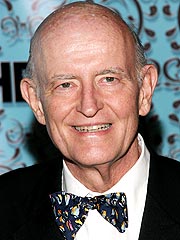 --
Peter Boyle
,
RIP
. (Fun Fact: John Lennon was the best man in his wedding).
--The "Girls Gone Wild" video empire agreed to pay $1.6 million and its founder was sentenced to community service Wednesday for filming drunken, underage girls in the raunchy videos.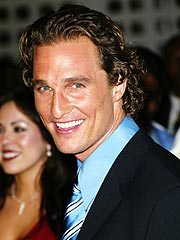 --"He's one of the great new relationships I've found in the last couple years." --Matthew McConaughey on Lance Armstrong.
--Nicole Richie could be on her way to jail if she's found guilty of driving under the influence following her arrest on Monday - because she already has a previous DUI conviction. The socialite admitted to highway patrol officers she had taken Vicodin and smoked marijuana before driving the wrong way on a Burbank, California freeway, and that confession could land her behind bars.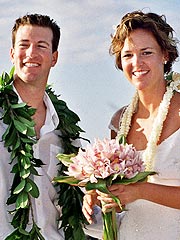 --The three-time major winner, Lindsay Davenport, 30, and her investment-banker husband, Jonathan Leach, are expecting their first child come early summer, according to a statement from her agent to the Associated Press.
--The year in review--Jib Jab style. Click here to view. (As usual, Jib Jab doesn't disappoint).

--Lacey Chabert does Maxim. (I wonder if she would call the experience "fetch." Ha).
-- The $9.75 million Broadway musical High Fidelity will close on Sunday just one month after opening previews were staged and ten days after its official premiere.
--K-Fed is prepared to write a steamy, scandal-filled book about Britney that could include shocking details about wild drinking, alleged drug use, her sexual attraction towards other women — as well as her supposed belief in time-travel, according to the new issue of Star. However, the aspiring rapper may not write the book if he gets what he wants in a divorce settlement from his famous wife. "Kevin is either hoping a publisher will pay him big money for the book," a source told the tab, "or that Britney will cough up more cash than what's in their prenup [an estimated $360,000 in spousal support plus $7 million from the sale of their Malibu, Calif., home] to keep him from spilling the beans." Federline wants sole custody of their two children as well as a settlement of at least $20 million, reports Star, and is alleging that he can "prove that Britney is an unfit mother" by revealing her partying ways both while she was pregnant and when their babies were born.

--A lot of people were scratching their heads when they saw Jennifer Lopez and Jim Carrey among the guests at Tom Cruise's wedding to Katie Holmes last month in Italy, wondering what the possible connection could be. Some assumed it was the super-agency CAA, which reps both Cruise and Carrey and used to handle J.Lo. But insiders say the mystery link among the superstars is actually the Church of Scientology.

--The friendship between Britney Spears and Paris Hilton was short, sweet and photogenic. But now, it seems, it's over. A source close to Spears explains why the pop tart, who lost her undies last week, has not been seen with her "new best friend" Hilton since she posted an apology to her fans on her Web site, noting, "Thank God for Victoria's Secret underwear!" The source said, "Britney has been told by her people that if she ever wants a comeback, she has to stay far away from Paris and start acting like an adult."

--Canadian super couple Ryan Gosling and Rachel McAdams are reportedly engaged.
Posted by: Lawrenkm at 06:51 AM | Comments (3) | Add Comment
Post contains 556 words, total size 5 kb.
1
Respect you!Added to favorites!!Nice site! This is my site: http://babyslinghammock.blogspot.com
2
Beautiful site! does phentermine 30mg
3
If you have to do it, you might as well do it right. 3 online tramadol
Comments are disabled. Post is locked.
18kb generated in CPU 0.02, elapsed 0.2836 seconds.
35 queries taking 0.2632 seconds, 131 records returned.
Powered by Minx 1.1.6c-pink.