February 08, 2007
Pink Faux Fur and Scooters: Why Hollywood is Reverting Back to Seventh Grade
--
BREAKING NEWS
--4 p.m.--
Anna Nicole Smith
found dead
. More to come...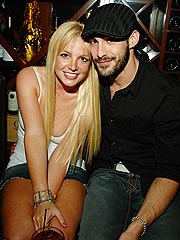 --SaacNey are dunzo.
--The U.S. House yesterday approved a resolution congratulating the Indianapolis Colts on their Super Bowl victory and for bringing the city its first NFL title. The resolution, sponsored by Rep. Julia Carson of Indianapolis and co-sponsored by the other eight members of Indiana's House delegation, noted that Tony Dungy was the first black head coach to win a Super Bowl title and said that he is "one of the most respected coaches in the league." "The entire Colts franchise has become a model of professionalism, goodwill, and community service in representing the city of Indianapolis and the state of Indiana and brings pride to Hoosiers and Colts fans everywhere," said the resolution, which was approved in a voice vote. (Whoo hoo!)

--Jermaine Dupri has finally found a home - in the loving arms of L.A. Reid. Dupri quit his job as president of Virgin Records several months ago after he claimed the label didn't do enough to promote his sweetie Janet Jackson's last album. Now he's been named president of Island Records Urban Music, a new division of the Island Def Jam Music Group, of which Reid is chairman. "This is a tremendous step forward for Island Records and its established roster of artists who will benefit enormously from Jermaine's presence," Reid said in a release.
--For most women, the choice between sex and a new wardrobe is simple — they go for the clothes. Women on average say they would be willing to give up sex for 15 months for a closet full of new apparel, with 2 percent ready to abstain from sex for three years in exchange for new duds, according to a new survey of about 1,000 women in 10 U.S. cities. Sixty-one percent of women polled said it would be worse to lose their favorite article of clothing than give up sex for a month. Nearly half of the women, or 48 percent, taking part in the survey by consumer products giant Unilever said their favorite article of clothing was more reliable than their man in giving them confidence and making them feel sexy. (Ummm...no comment. Ha. What do you think, ladies?)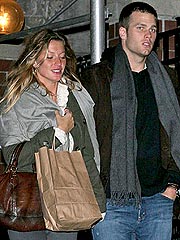 --Bundy are still going strong. (The article notes that Brady left Miami the day before the Super Bowl – and met up with his new supermodel girlfriend, and they act like it's because he cares so much for her. I'm sure it didn't have anything to do w/ the fact that he just didn't want to watch two other teams battle it out this year).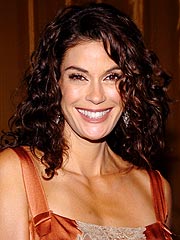 --File this under "I Don't Buy It."
--Does anyone watch "The Real Housewives of Orange County" like I do? Well, if you think Slade is a massive tool (like I do), click here and check out his website. (Nice waterfall picture, buddy!)

--Jim Carrey and Jenny McCarthy are so in love, they didn't notice when a hit-and-run driver smashed their parked scooter. Carrey and his Playmate girlfriend were dining on steak and truffle fries at Prime 112 in South Beach Tuesday afternoon. "They started making out all over each other," said a witness. "They were so into each other that they didn't see their scooter, which was parked out front, get hit by a car. It was damaged and dented. The car sped away." The couple rolled the scooter back to their hotel.

--Paris' wallet will burn for her sins if it's up to the National Boycott of Paris Hilton Movement. The group has written FILA demanding the clothing giant cut endorsement ties with her following the "very horrendous and hurtful" slurs against blacks and gays she uttered on a video - or face a boycott. "Paris Hilton, is not the 'face' you or any Fortune 500 company desires," group spokeswoman Linda Taylor told FILA. Company reps did not return calls. Paris has said she regrets saying the n-word and "faggot."
--Someone's Drunky McDrunkerson in this pic: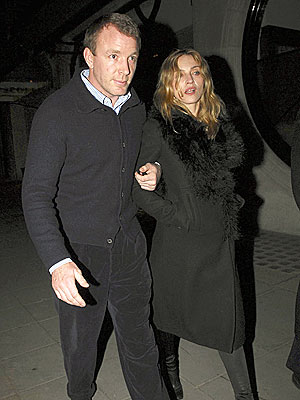 --This ensemble is clearly why Isaac Cohen dumped Spears: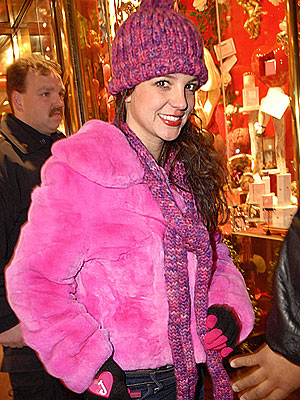 Posted by: Lawrenkm at 06:48 AM | Comments (5) | Add Comment
Post contains 697 words, total size 6 kb.
Posted by: Tracy at February 08, 2007 08:35 AM (g8k+c)
Posted by: Can at February 08, 2007 09:56 AM (0Co69)
Posted by: Nanc' at February 08, 2007 10:16 AM (Ailrt)
Posted by: aeh at February 08, 2007 01:58 PM (uFEbI)
Posted by: Lawren at February 08, 2007 02:00 PM (bfkgE)
Comments are disabled. Post is locked.
20kb generated in CPU 0.46, elapsed 2.9086 seconds.
35 queries taking 2.8263 seconds, 133 records returned.
Powered by Minx 1.1.6c-pink.