February 21, 2007
The Hollywood Trifecta: Lawsuits, Babies, and Rehab
--Newly bald
Britney Spears
checked into
rehab again on Tuesday after a bizarre weekend that included tattoos and a shocking new hairdo. Spears' manager, Larry Rudolph, told
People
magazine's Web site that Spears, 25, had voluntarily checked herself into a treatment facility. "We ask that the media respect her privacy as well as those of her family and friends at this time," Rudolph was quoted as saying. Spears is a patient at Promises, a treatment center in Malibu, the entertainment television show "Extra" reported. Last week, she checked herself into Eric Clapton's Crossroads Centre rehab clinic on the Caribbean island of Antigua — but stayed only 24 hours.
--Tony Award-nominee and TV actor Daniel McDonald died of brain cancer on Thursday in New York City. He was 46. McDonald received a 1997 Tony Award-nomination for his performance in Steel Pier and also appeared on Broadway in Mamma Mia! as Sam Carmichael and High Society as CK Dexter Haven. He was also seen in the US tour of Contact, the music and dance show, in 2002. McDonald often worked in television, appearing in such popular series as Sex And The City, Law & Order, CSI: Miami, Law & Order SVU: Special Victims Unit and Murder, She Wrote. He also appeared in the feature films The Ice Storm and What's Love Got To Do With It.

-- Lindsay Lohan and Britney Spears aren't the only party babes who've entered rehab. Hania Barton, 19, Mischa Barton's little sister, has checked into a rehab center to treat her "addiction to prescription painkillers," according to Web site Celebritybabylon.com, which also carried photos of what look like crushed pills on Hania's tongue at a party. The Web site quotes a source "very close to the family" as saying Hania is "at that point where she could be going down the wrong path, and it's being dealt with immediately." (She could be Mischa's twin).
-- "I think it's just maybe how she dealt with her fame. I think maybe she went a little cuckoo" - Avril Lavigne in W on Britney Spears flashing her bare crotch.

-- A judge on Tuesday ordered that O.J. Simpson's income from past work in movies, television and commercials go directly to the family of murder victim Ron Goldman, but he rejected the family's bid to collect Simpson's earnings on future projects. (Good. That scumbag deserves nothing).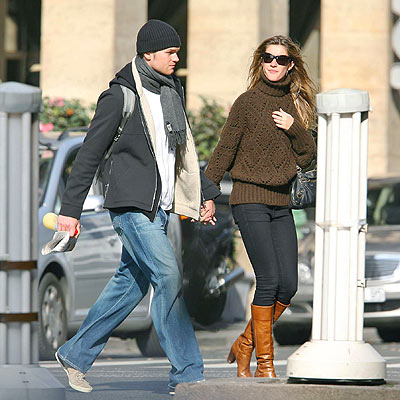 --Tom Brady was shocked by ex-girlfriend Bridget Moynahan's public announcement she was expecting his child. The 36-year-old actress announced she is more than three months pregnant with the New England Patriot star's child through Liz Smith's gossip column in the New York Post. Moynahan reportedly didn't inform Brady, who is now dating supermodel Gisele Bundchen, that she was announcing the pregnancy until the very last minute. A friend of Brady's tells Us Weekly he was blind-sided by Moynahan's press blitz saying, "He's disappointed this is how she's decided to play it. She announced it to make him look like a jerk." Sources say the couple didn't know Moynahan was pregnant when they broke up in November, but Brady "has known about it for a while." The birth announcement reportedly put a damper on Brady's romantic Paris getaway with Bundchen. The couple were on holiday at The Ritz hotel when news of the pregnancy broke. (It worked. He did kind of look like a jerk. And, I hardly believe he's "excited" about all of this, as his publicist said. The pic is of them in Paris).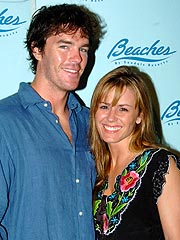 --Trista and Ryan Sutter of The Bachelorette are expecting their first child, the couple said. "We are so happy after two years of trying," Trista says.
-- "My mom dressed me in silk to go to elementary school. In kindergarten, they sent me home because I couldn't do finger painting in my dress" - Allegra Versace, on being the daughter of Donatella Versace, in the March issue of Harper's Bazaar.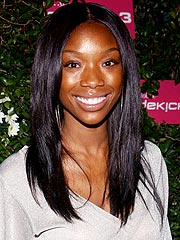 --A second wrongful death lawsuit has been filed against R&B singer Brandy stemming from her fatal car accident in December. It was filed on behalf of two boys whose mother, Awatef Aboudihaj, was killed in the freeway crash that police say was triggered by Brandy in Los Angeles on Dec. 30. Paul Philips, an attorney for the boys, Mrwan Mohamed, 14, and Kareem Mohamed, 10, said they are suing for an undisclosed amount, "but this is a priceless case to these kids who've lost their mother. These boys don't even quite understand their loss yet." Brandy's rep previously said in a statement: "The accident was a terrible tragedy and Brandy's heart goes out to Aboudihaj's family."

--Naomi Watts has a bun in the oven. The Aussie actress, 38, is pregnant with her boyfriend of several years, Liev Schreiber, sources said. Us Weekly caught the blond bombshell at Pastis this weekend looking "visibly pregnant. Liev was smiling and looking at her stomach. They were cute." Schreiber and Watts have wanted a baby for some time now, friends told Page Six, and "no one would be surprised if they married soon, but kept it quiet like Heath [Ledger] and Michelle [Williams]." (I reported on this abotu a month ago...looks like they are still keeping it under wraps).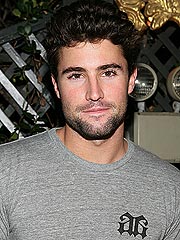 --Brody Jenner says he's "horrified" by a profile written about him in the new issue of Details magazine. In the article, Jenner and his best friend/manager, Spencer Pratt, are characterized as scheming to make Jenner famous – partly by dating or befriending famous people, including Nicole Richie, who Jenner briefly dated. "Here's what you're gonna do. You're gonna start dating Nicole Richie. And you're gonna get that skinny bitch to eat, all right?," Pratt says, as part of the pair's alleged plan to seek fame. "You are about to become The Guy Who Got Nicole Richie to Eat. Process that s--t, bro. You'll be, like, a f---ng hero to America." However, Jenner said that the article unfairly makes him look uncaring about those he truly cares about.
--Owen and Kate are still going strong: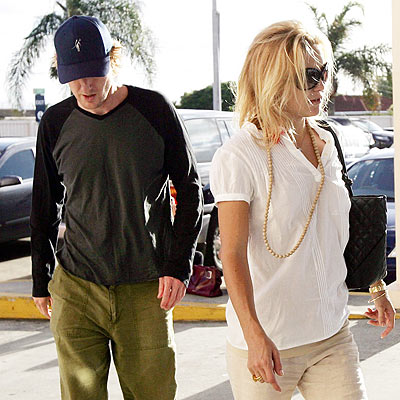 --A reader emailed and suggested I do more "commentary." Well, I'd love to, but I simply don't have the time. However, the reader suggested that at a minimum, I do a "Random Thought of the Day." So, I thought I'd give it a shot. My random thought of the day:
Attention ladies who carry Vera Bradley purses: they are fine. They are not really my style, but whatever. However, what makes you think every pattern goes with every outfit? It's like you forget that purses are supposed to match, just because it's Vera Bradley. Your red purse with chickens on it does not match your pink blazer. Your lime green backpack-thingy with daisies does not match the horrendous winter-themed sweater you have on. Does Vera Bradley make women go blind?
Posted by: Lawrenkm at 06:52 AM | Comments (16) | Add Comment
Post contains 1142 words, total size 8 kb.
Posted by: JR at February 21, 2007 09:17 AM (L5c1z)
Posted by: katie at February 21, 2007 09:44 AM (rNcT7)
Posted by: Nanc' at February 21, 2007 10:09 AM (Ailrt)
Posted by: Lisa at February 21, 2007 12:20 PM (xeLaP)
Posted by: Becca at February 21, 2007 12:20 PM (2HkWb)
Posted by: Raegan at February 21, 2007 01:20 PM (LzTrE)
Posted by: The Rev at February 21, 2007 05:03 PM (wPIeZ)
Posted by: Amanda at February 22, 2007 09:22 AM (h/JAR)
Posted by: adipex p with out a presrciption at October 17, 2009 11:37 AM (UCXzg)
Posted by: antacids affect tramadol at October 25, 2009 04:24 AM (HmY+G)
Posted by: adipex p taken while pregnant at November 05, 2009 02:01 PM (pLFl/)
Posted by: 100 roche 10mg valium at November 08, 2009 02:44 PM (U3VY/)
Posted by: adipex coupons at November 10, 2009 04:48 PM (TpBP1)
Posted by: viagra cialis heart problems at November 10, 2009 05:12 PM (RmMz9)
Posted by: free adipex cheap no without prescription at November 10, 2009 05:36 PM (1qNih)
Posted by: adipex saturday delivery online pharmacy at November 18, 2009 10:31 PM (8+na4)
Comments are disabled. Post is locked.
27kb generated in CPU 0.21, elapsed 0.7804 seconds.
35 queries taking 0.7339 seconds, 144 records returned.
Powered by Minx 1.1.6c-pink.