May 29, 2007
The Lohan Trainwreck Continues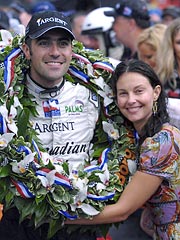 --
Mr. Ashley Judd
won
the Indy 500.
--Award-winning actor and game show regular Charles Nelson Reilly has died in Los Angeles. He was 76. Reilly, known for his flamboyant dress sense and candid acknowledgment of his homosexuality, began acting in New York, taking classes alongside future screen icon Steve McQueen. He went on to win a Tony Award for his 1962 Broadway show How to Succeed in Business Without Really Trying and was nominated for numerous others, before becoming a regular on quiz shows such as Hollywood Squares and Match Game. In 2001 the star, who was also a regular on The Tonight Show, admitted his appearances on such shows left him typecast, saying, "You can't do anything else once you do game shows. You have no career." Reilly's partner, Patrick Hughes confirmed details of his death on Friday following a year long illness.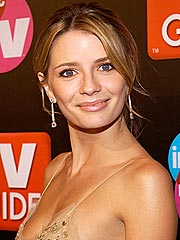 --Mischa Barton was hospitalized Sunday after reportedly suffering a bad reaction to medication, according to TMZ.com. A rep for the O.C. actress said Barton was with her family and is now "feeling much better." According to TMZ, Barton, 21, was at a friend's Memorial Day barbecue and began feeling ill. She was taken to an undisclosed hospital in Los Angeles and was "resting comfortably."
--Kirsten Dunst has signed a deal to step behind the camera and direct her first movie. The star will make a short film based on a ghost story sent to a women's magazine by a reader. The 25-year-old says of the project, "They've giving me carte blanche. "I pick everyone I want to collaborate with. "I've always been a fan of Roman Polanski and, you know, Repulsion with Catherine Deneuve and Rosemary's Baby. We just don't make movies like that any more."

--A 20-year-old dancer from Japan was crowned Miss Universe 2007 on Monday night, marking only the second time her country has won the world beauty title. Dressed in a black, red and purple Japanese-style gown, Riyo Mori nervously grabbed the hands of first runner-up, Natalia Guimaraes of Brazil, just before the winner was announced. Then she threw her hands up and covered her mouth, overcome with emotion. But she gathered herself together enough to catch the diamond-and-pearl-studded headpiece valued at $250,000 as it slipped off her head when Miss Universe 2006 Zuleyka Rivera of Puerto Rico crowned her. Mori immediately placed it back on her head.
--Actress Keira Knightley is being lined up to play Diana, Princess of Wales in a movie based on the late British royal's life. A controversial book, Diana and the Paparazzi, is at the center of a bidding war at this year's Cannes Film Festival in France. Film producer Quentin Reynolds, who is bidding for the rights, hopes the movie adaptation will be as popular at the box office as The Queen, which won Dame Helen Mirren a Best Actress Oscar. He says, "Already the word in Hollywood is 'get Knightley'. It's a story that has everything: pathos, tragedy, comedy, adventure...and Princess Diana. For every pound The Queen makes, a film about Diana will make ten." (I can see her in that role. I think she'd execute it quite well).

--Paul Newman says he's given up acting. "I'm not able to work anymore as an actor at the level I would want to," Newman, 82, told ABC's "Good Morning America" on Thursday. "You start to lose your memory, your confidence, your invention. So that's pretty much a closed book for me." Newman, star of films such as "Hud," "Cool Hand Luke" and "Butch Cassidy and the Sundance Kid," added: "I've been doing it for 50 years. That's enough." (How depressing. He's so awesome).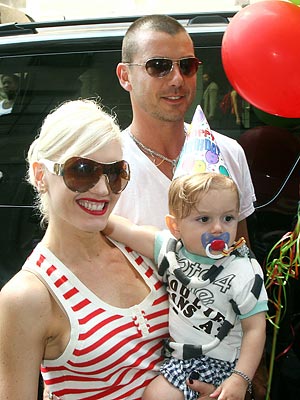 --Gwen Stefani and husband Gavin Rossdale celebrated their son Kingston's first birthday on Friday with pizza and balloons at Otto Enoteca in New York's Greenwich Village.

--The 60th edition of the Cannes Film Festival was full of stunts and celebrity — not to mention men on a mission, from the "Ocean's Thirteen" crew's campaign for refugees in Darfur, to Michael Moore's crusade to overhaul U.S. health care, to Leonardo DiCaprio's save-the-environment message. But the big news for moviegoers was the films — one of the strongest lineups at Cannes in years, full of moving performances by women. When the curtain fell Sunday on Cannes, the big prize went to a small film by a director who didn't have money to shoot it just six months ago. Winning the top prize, the Palme d'Or, is "like a fairy tale," Romanian director Cristian Mungiu said in his acceptance speech. Mungiu's film, "4 Months, 3 Weeks and 2 Days," is a gritty, realistic look at illegal abortion in communist-era Romania — just the kind of movie that Cannes critics are proud to champion over films with better commercial prospects.

--Less than 48 hours after her coke-tainted DUI smashup, Lindsay Lohan was back at it yesterday, partying with pals until she collapsed. The dazed young star wound up passing out in her SUV as gal pal Samantha Ronson drove them from an early-morning Memorial Day bash at a Hollywood hot spot. A series of shocking photos show a rubber-limbed Lohan stumbling out of the trendy club Teddy's at the Roosevelt Hotel, then sprawled in the front passenger seat of her black GMC, her head lolling back, her mouth agape and her heavy-lidded eyes firmly shut. Lohan was so out of it, a witness said, that she wasn't even aware of the flashes from paparazzi snapping the photos. The debacle seems to have prompted the 20-year-old to make another run at rehab. Lohan today is expected to check herself into the Malibu rehab facility Promises - of Britney Spears fame. "She finally realizes it's the right thing to do," a close friend of Lohan told In Touch magazine. "She is going willingly."
Random Thought of the Day:
Myspace or Facebook? I've listened for months to people arguing about which is "cooler." I've never even logged on to Facebook. What's the draw? Or, are they all just too teeny-bopper and those of us over 21 should stop using services like those?
Posted by: Lawrenkm at 05:43 AM | Comments (12) | Add Comment
Post contains 1021 words, total size 7 kb.
Posted by: The Rev at May 29, 2007 06:56 AM (wPIeZ)
Posted by: Lawren at May 29, 2007 07:00 AM (bfkgE)
Posted by: M@ at May 29, 2007 07:56 AM (UyKxI)
Posted by: Iceman at May 29, 2007 08:47 AM (JHKKE)
Posted by: Lawren at May 29, 2007 11:15 AM (bfkgE)
Posted by: nnova@shopzilla.com at May 29, 2007 01:44 PM (SrsdS)
Posted by: Iceman at May 30, 2007 09:08 PM (JHKKE)
Posted by: side affects of adipex at October 07, 2009 09:32 AM (3jSWd)
Posted by: the brewing of soma at October 14, 2009 03:24 AM (Aypv5)
Posted by: side affects from xanax at October 14, 2009 03:49 AM (fgVuW)
Posted by: trimix and cialis at October 21, 2009 03:14 PM (NhjYv)
Posted by: adipex erowid at November 11, 2009 12:24 AM (tmwQN)
Comments are disabled. Post is locked.
25kb generated in CPU 0.12, elapsed 0.7506 seconds.
35 queries taking 0.666 seconds, 140 records returned.
Powered by Minx 1.1.6c-pink.